Page Content
The 13-in-1 Morning
Cocktail
To Wake Up
Your Brain & Body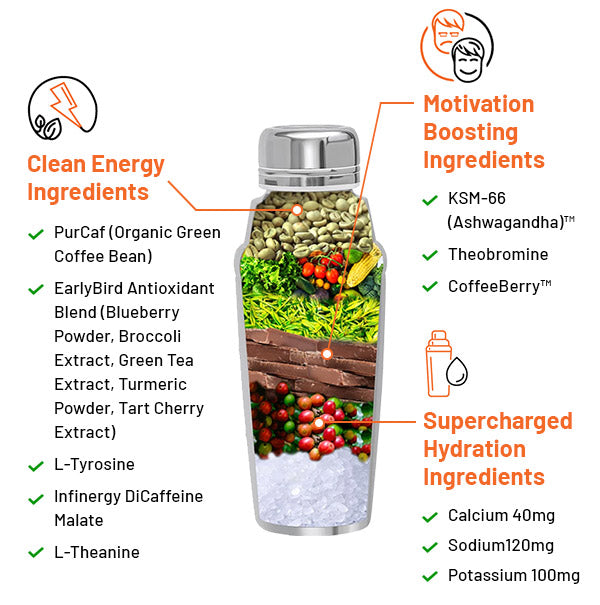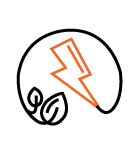 Clean Energy Ingredients
(550mg)
PurCaf (Organic Green Coffee Bean)
EarlyBird Antioxidant Blend (Blueberry Powder, Broccoli Extract, Green Tea Extract, Turmeric Powder, Tart Cherry Extract)
L-Tyrosine
Infinergy DiCaffeine Malate™
L-Theanine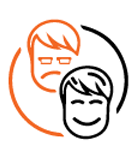 Motivation Boosting
Ingredients (500mg)
KSM-66 (Ashwagandha)™
Theobromine
CoffeeBerry™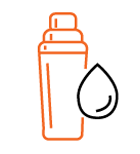 Supercharged Hydration
Ingredients
Calcium 40mg
Sodium 120mg
Potassium 100mg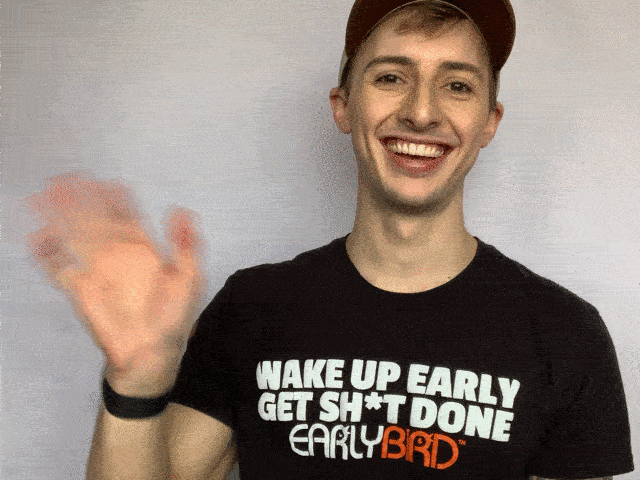 Chuckie
Founder of Club EarlyBird
Hey, I'm Chuckie, Founder of Club EarlyBird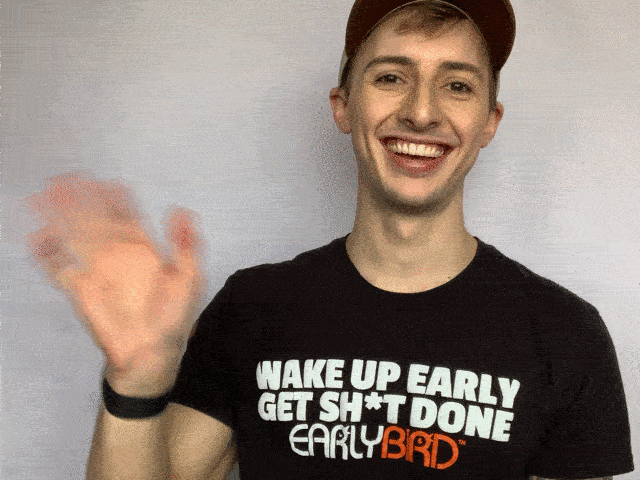 Chuckie
Founder of Club EarlyBird
Waking up early sucks... but it's not your fault.
After years of struggling to wake up early and failed "will-power"...
I decided something HAD to change.
It all started one sleepy Sunday night while getting ready for bed.

"Here's what I'll do in the morning before work", I thought, as
I ambitiously scribbled out my plan...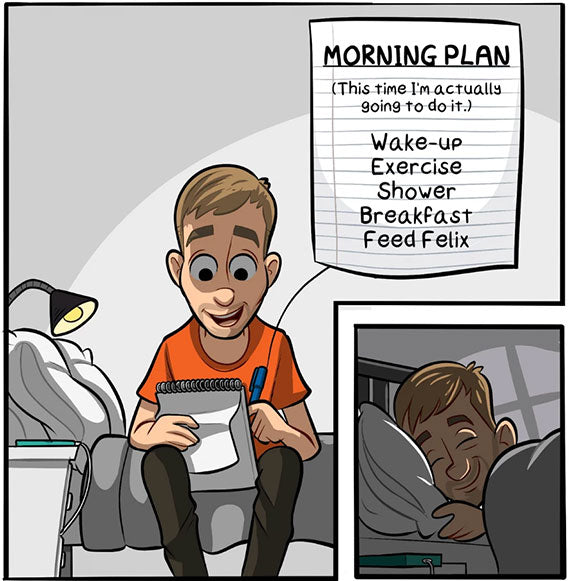 5:30 AM: Battle of the snooze button!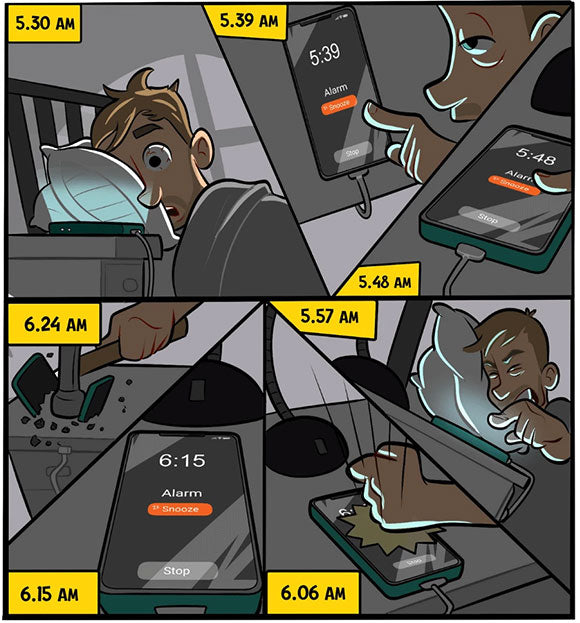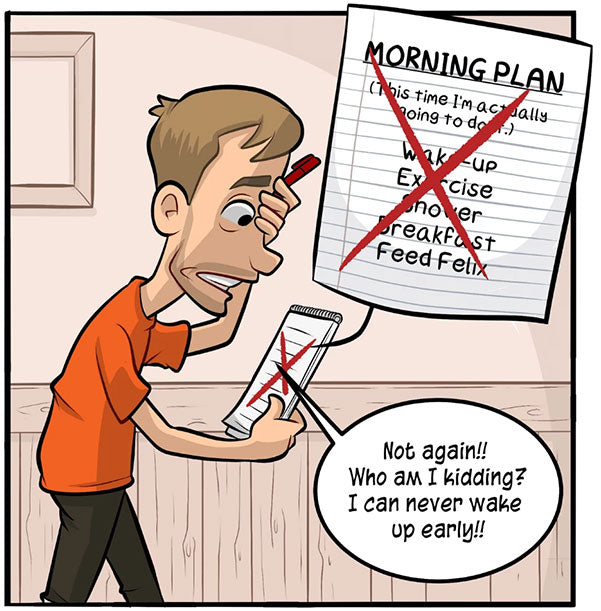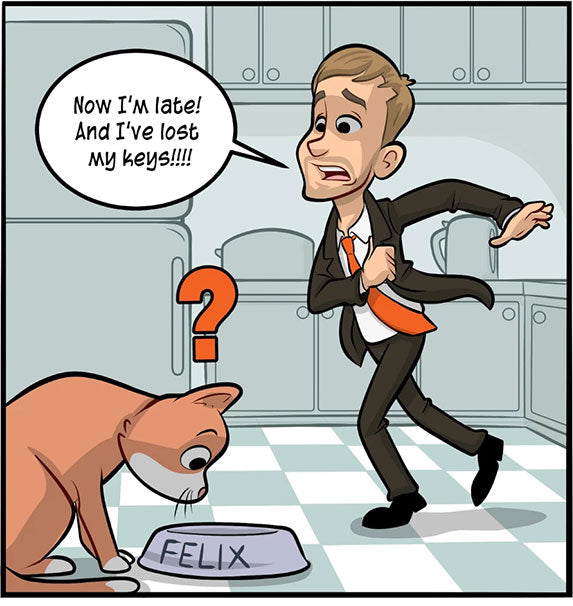 Feeling sorry for myself driving to work it'd finally
HAD ENOUGH!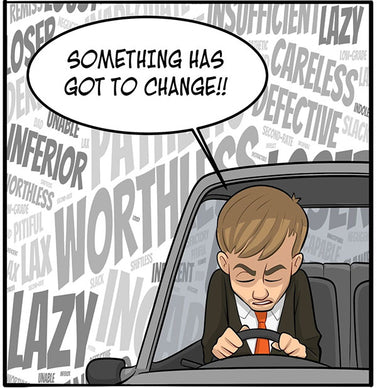 CONTINUE COMIC

Why Water On
Your Nightstand Is
ESSENTIAL:
FACT: You lose over a pound of water overnight.
Waking up this dehydrated causes fatigue, brain fog, & headaches...
Water on your nightstand is crucial in combating this.
At Club EarlyBird we took it a step further...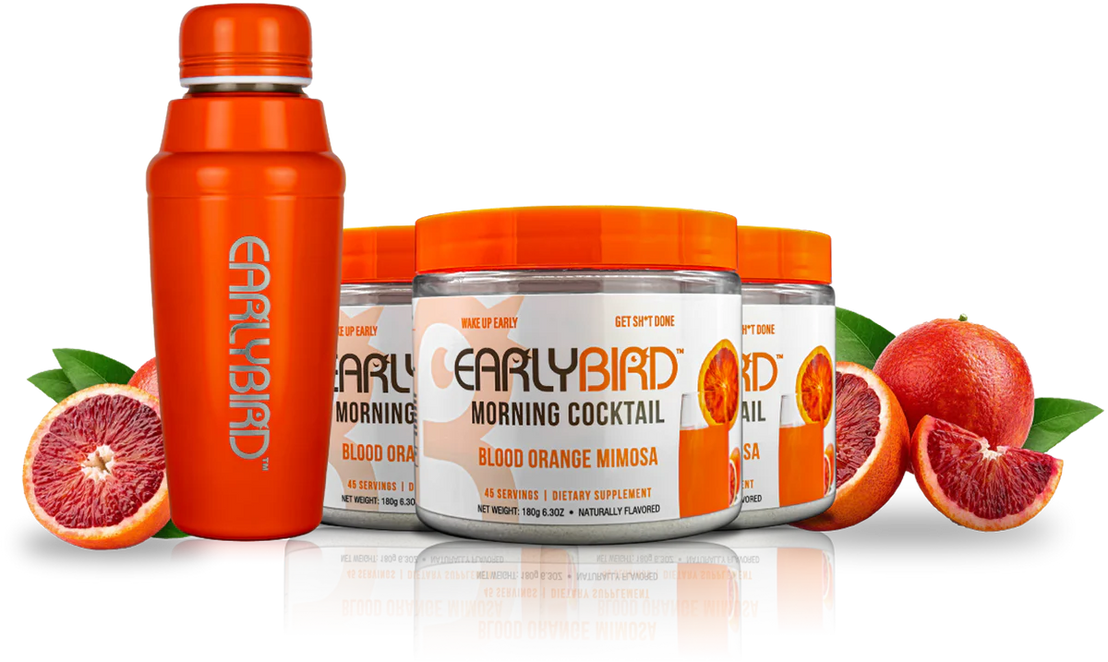 The EarlyBird Morning Cocktail is a delicious blood orange mimosa healthy cocktail you drink
as soon as the alarm goes off, then…
Almost instantly, you'll feel you body and brain
WAKE UP, turn on, and be motivated to get sh*t done!
Here's What
To Look Forward To...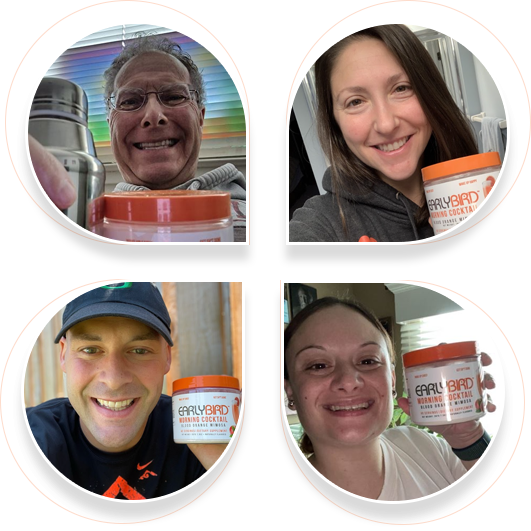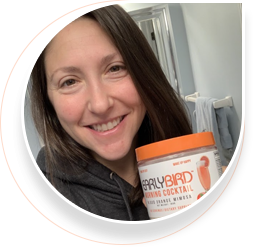 Instant Clean Energy No more hitting the snooze
Natural healthy ingredients proven to increase
long-lasting energy without the sudden crash.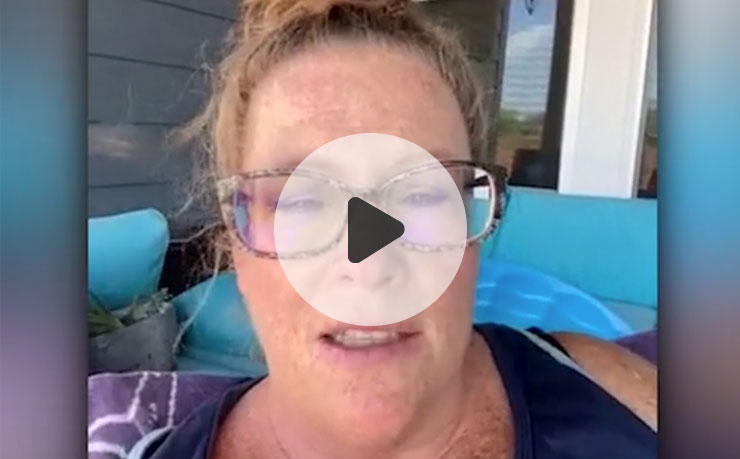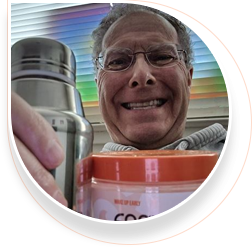 Mental Alertness Goodbye brain fog
Natural and patented ingredients known to eliminate
brain fog and increase clear thinking and focus.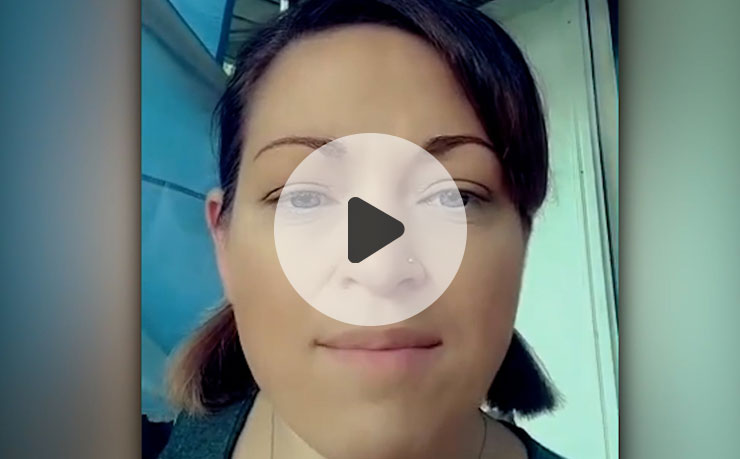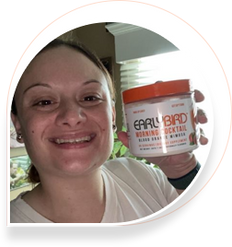 Mood & Motivation No more mood swings
Feel happier and more positive with brain enhancing
nootropics that improve mood and motivation.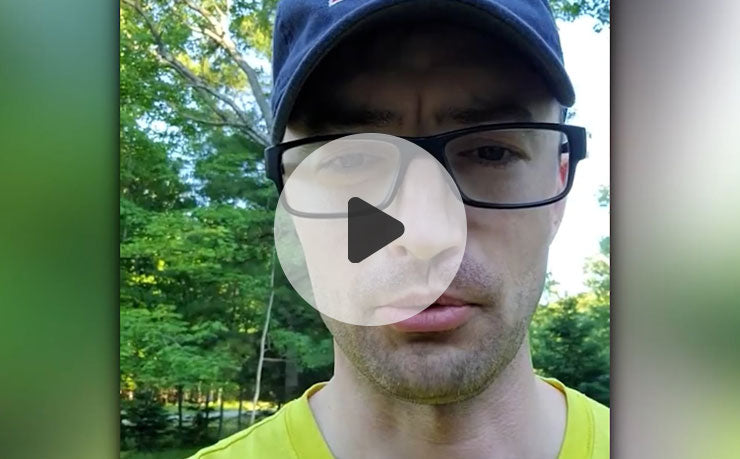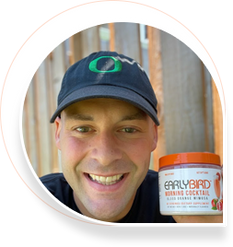 Hydration Gives what your body needs
All natural electrolytes that instantly hydrate and
energize your body and clear your mind!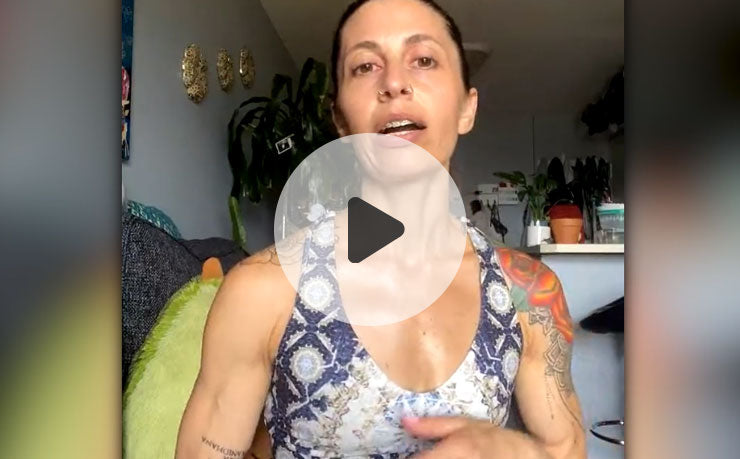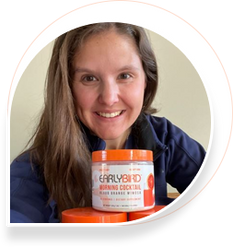 Natural Caffeine Without the jitters
Healthier alternative to coffee and energy drinks with
patented, natural green coffee beans that give you a
mental jumpstart.
Redeem Free Bonuses

4.9 by 5,000+ Verified Customers

Compare
EarlyBird Vs Others
Price
No Crash or Jitters
Motivation Boosting Nootropics
Hydrating Electrolytes
Improves Mood
Made in USA
Available in Store
60 Day
No-Snooze Guarantee
Easily Resist the Snooze

98 cent/day
Without a Doubt
$5+/cup
45cent/cup
60-90
cents/cup
$2.37/can
How To Use EarlyBird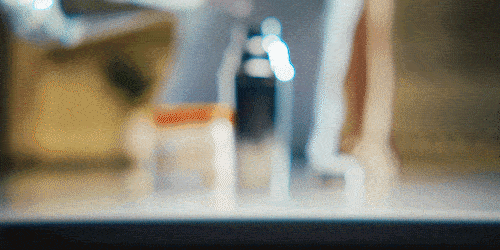 1
Fill your shaker
with water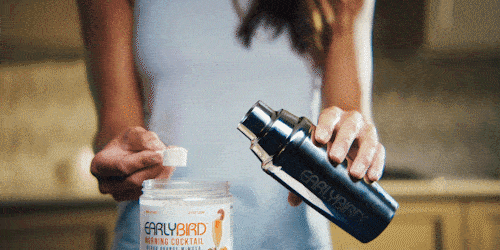 2
Add 1 scoop of
EarlyBird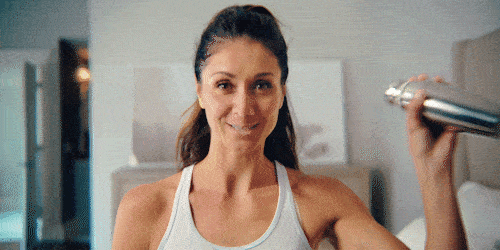 3
Shake and put on your nightstand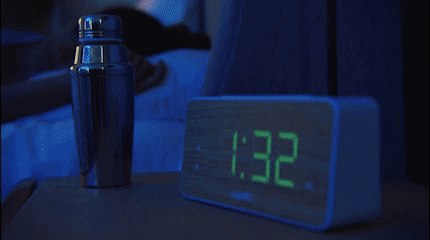 4
When alarm goes off, shake & drink!
Feel Your Brain Switch On And
Ready To Get Sh*t Done!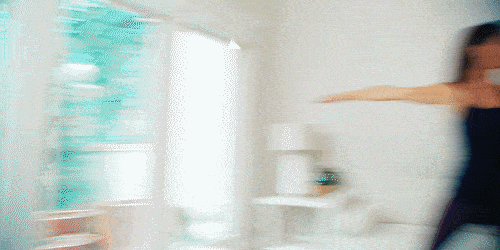 Here's Where
The Magic Happens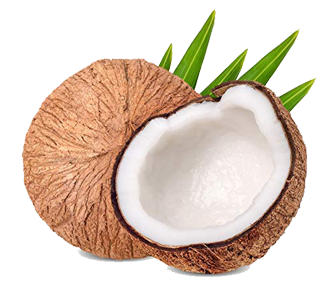 Electrolytes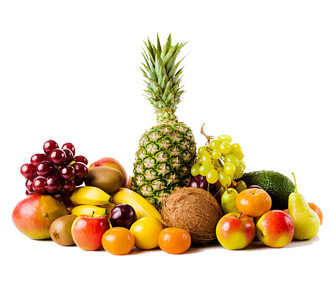 Antioxidant Blend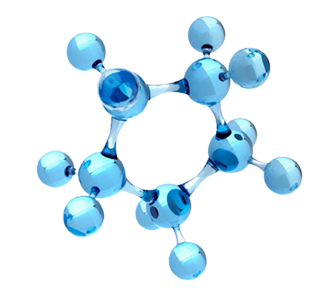 L-Theanine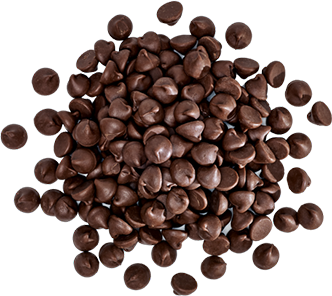 Theobromine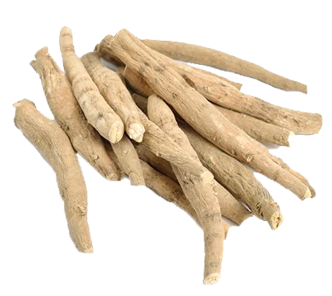 Ashwagandha
Purcaf & Infinergy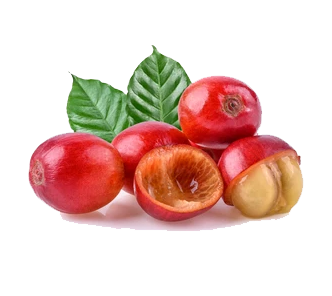 Neurofactor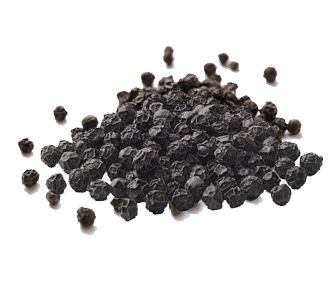 Bioperine
L-Tyrosine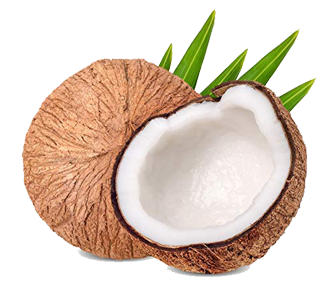 Electrolytes
Better than water, our electrolyte blend delivers supercharged hydration when your body needs it most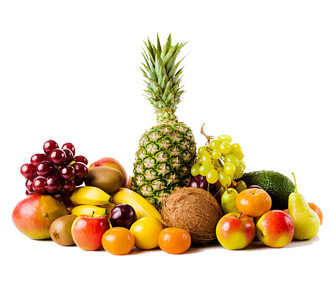 Antioxidant Blend
Blueberry Powder, Broccoli Extract, Green Tea Extract, Turmeric, & Tart Cherry to lower oxidative stress - in other words, it makes you feel good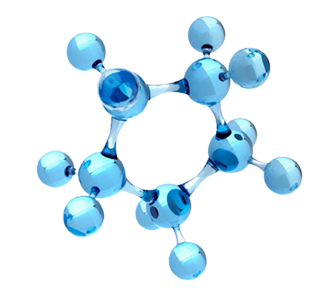 L-Theanine
An Amino Acid found in tea leaves that promotes smooth energy and intense focus, all day long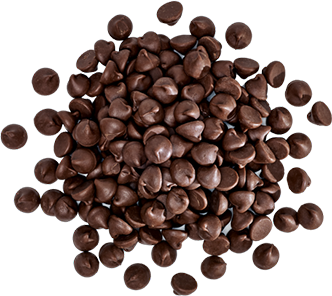 Theobromine
A special alkaloid found in chocolate that gives you that warm & fuzzy feel-good feeling—without the sugar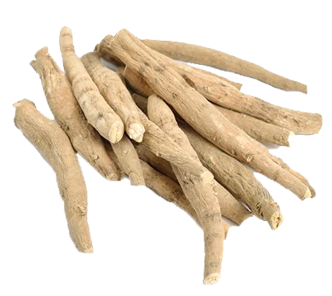 Ashwagandha
A special, patented form of Ashwagandha (KSM-66) shown to combat that annoying morning brain fog
Purcaf & Infinergy
150 mg of natural, patented caffeine from green coffee beans that gives you a mental jumpstart without the crash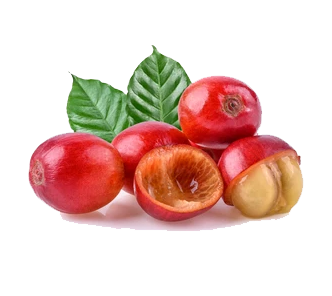 Neurofactor
A patented form of coffee-berry that increases BDNF levels (providing elevated focus and mood)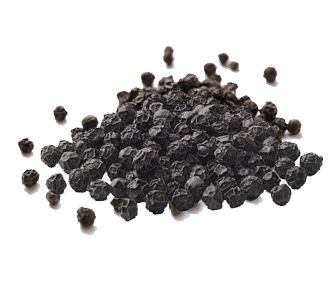 Bioperine
A patented form of black pepper extract proven to make all ingredients more bioavailable (it makes EarlyBird work even better)
L-Tyrosine
Amino that improves mental performance, alertness, and memory
Redeem Free Bonuses

4.9 by 5,000+ Verified Customers

What's Included In Your
Starter Kit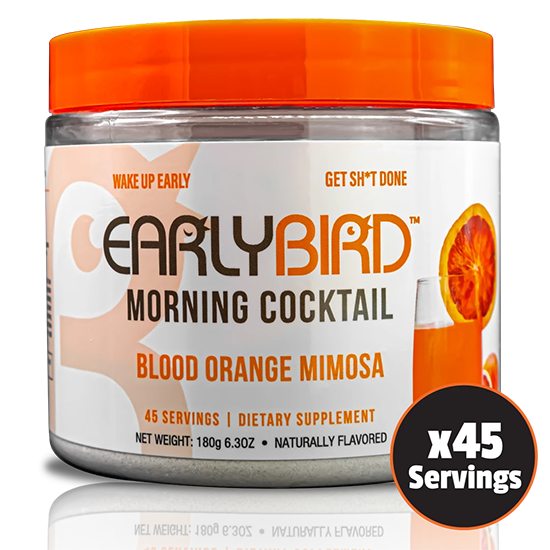 45 Servings - Blood Orange MimosaYour new cheat code to
waking up early.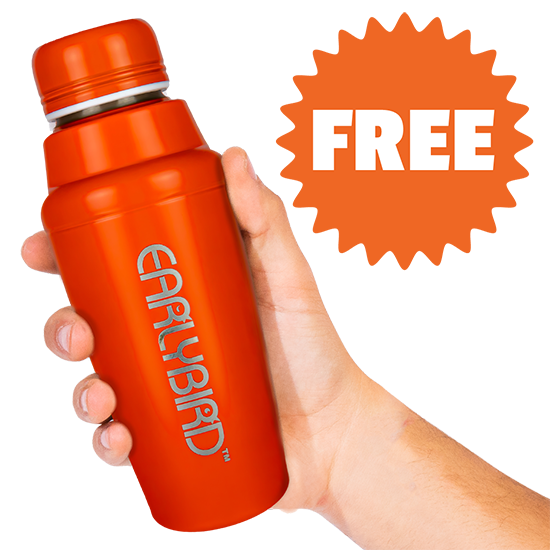 Free 8oz Cocktail ShakerDouble insulated,
stainless steel.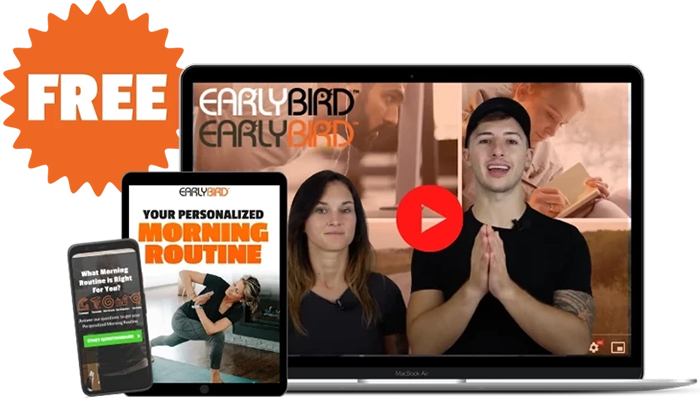 Free Custom Morning RoutinePersonalized by an EB Morning
Routine Expert based on your
lifestyle & struggles.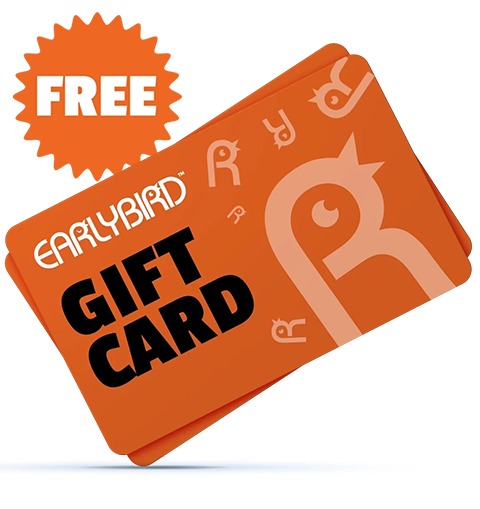 Free $10 Gift CardOur gift to you! Use on your
next purchase.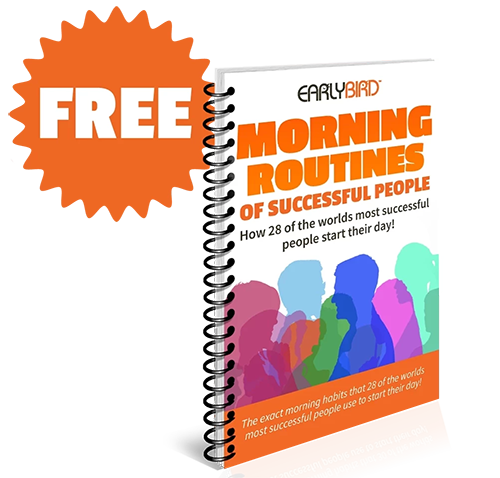 Free Morning Routines of
Successful People28 morning routines for ideas &
inspiration from Oprah to Gary Vee
to Michael Scott.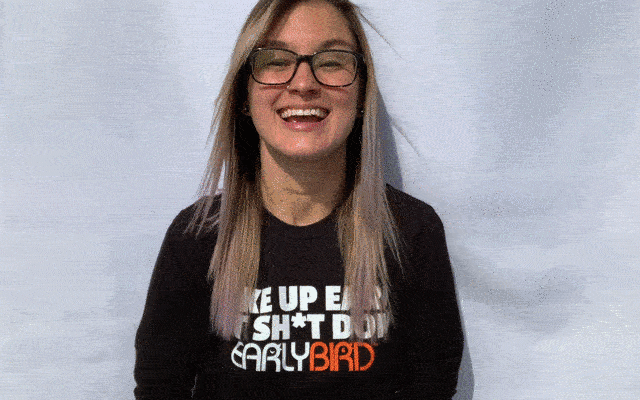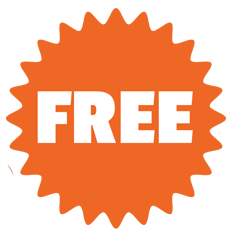 Free Expedited ShippingShipped within 24 hours, fast.
Also included...
feeling accomplished by 10 am.
How It Works


1
Order Starter Kit
w/ Special Bonuses

2
Start questionnaire for custom morning routine + get e-book within 1hr

3
Receive tracking info within
24 hours

4
Use gift card on your
next order
4.9 by 5,000+ Verified Customers

Choose Your
EarlyBird Starter Kit
Buy 1 Tub
45 Servings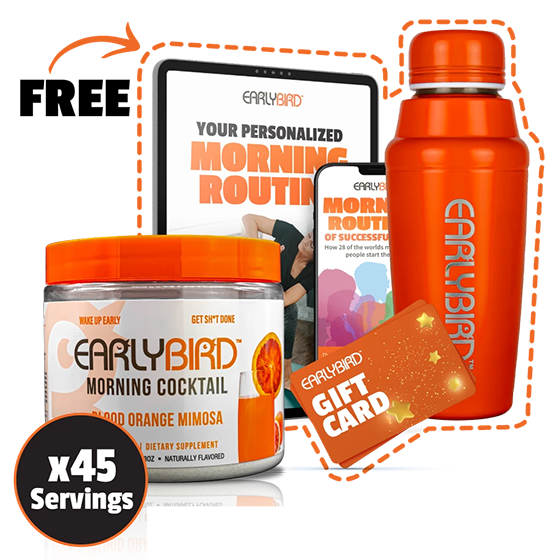 $68
1 Tub - 45 servings

FREE

Cocktail Shaker Cup

$29

FREE

Custom Morning
Routine

$129

FREE

$10 Gift Card

$10

FREE

E-Book

$37

FREE

Shipping!

$12
60-Day No risk
100% Money Back Guarante
$96$68
Buy 4 Tubs
180 Servings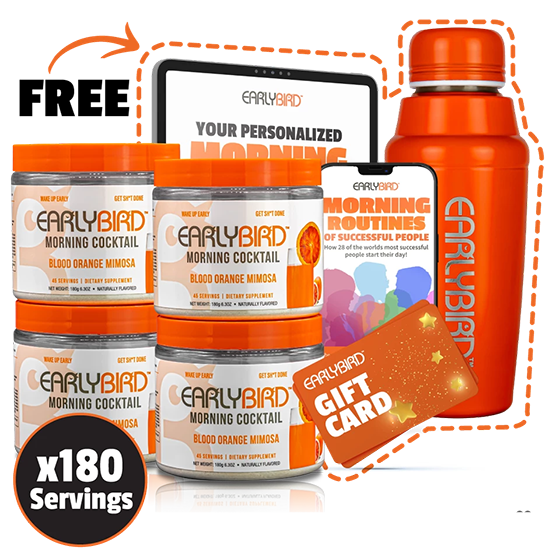 $44/tub
4 Tubs - 180 servings

FREE

Cocktail Shaker Cup

$29

FREE

Custom Morning
Routine

$129

FREE

$10 Gift Card

$10

FREE

E-Book

$37

FREE

Shipping!

$12
60-Day No risk
100% Money Back Guarante
$384$176
Buy 2 Tubs
90 Servings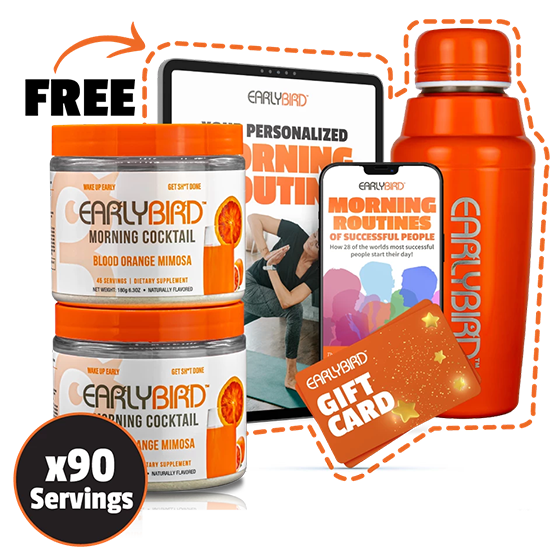 $53/tub
2 Tubs - 90 servings

FREE

Cocktail Shaker Cup

$29

FREE

Custom Morning
Routine

$129

FREE

$10 Gift Card

$10

FREE

E-Book

$37

FREE

Shipping!

$12
60-Day No risk
100% Money Back Guarante
$192$106
Real People. Real Results.
Frequently
Asked Questions
About EarlyBird
Click on some of the most frequently asked questions below to see if we have your answer.
What is EarlyBird used for and how does it work?
EarlyBird works by using 3 unique blends that solve the 3 secrets of waking up early:
Clean Energy
Mood Boosting Nootropics
Supercharged Hydration through Electrolytes
Does EarlyBird contain sugar?
No. The EarlyBird Morning Cocktail is sugar-free!
How long will it take to receive my order?
The majority of orders are shipped within 1 business day from the time you make your purchase. We ship packages every day, because we're always up early!
Transit time is about 3-5 days from the ship date.
*some shipping carriers have experienced delays as they struggle to keep up with demand.
I've joined Club Earlybird and I want to tell my story... How can I be featured on instagram?
All members of Club EarlyBird are welcome to join us. You can submit your testimonials, give us feedback, and be featured on our social media networks by simply tagging us on Instagram @clubearlybird.
We will repost your awesome pics and videos within 15 minutes of being tagged!
Does EarlyBird contain caffeine?
1 serving (or 1 scoop) has 150 mg of natural caffeine from 2 patented ingredients. The first is purcaf (green coffee bean extract). The second is Infinergy (a form of caffeine that has an extended release for long term energy)
Rather than the cheaper option (caffeine anhydrous) that most other products use.
Where is EarlyBird made?
EarlyBird was thought of, designed, developed, and is manufactured right here in the good ol' USA!
It's produced in a GMP certified facility to ensure that our product is always under strict quality controls, and that you get exactly what you're paying for.
Can EarlyBird be used at any other point in the day?
Absolutely! While we formulated EarlyBird for the morning, it also works great at other times of the day.
Such as a post lunch pick me up!
But most importantly make sure you're using it to Wake Up Early and Get Sh*t Done!
*We do recommend using no more than 3 scoops per day.
Does EarlyBird have any carbs, calories, or sugar?
Nope, nope and nope! EarlyBird has zero carbs, zero calories, and zero sugar.
This means you can use EarlyBird and stay in a fasted state!
Can I still have my coffee?
This will depend on your caffeine tolerance. Most EarlyBirds don't feel the need to drink their usual coffee, but it's completely fine to do so (as long as you can tolerate it).
Does EarlyBird have to sit over night?
EarlyBird was formulated for the nightstand and we recommend making it the night before (so resisting the snooze is easy).
But... it doesn't HAVE to sit overnight. EarlyBird can be mixed and drank instantly. It mixes very quickly!