Index Content
Clean Energy from natural caffeine paired with antioxidants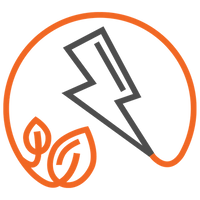 Mood Enhancement through nootropics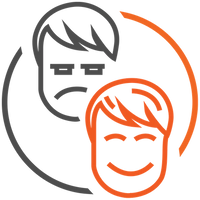 Supercharged Hydration through electrolytes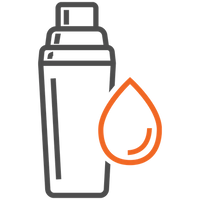 Loved By Over 100,000
Go-Getters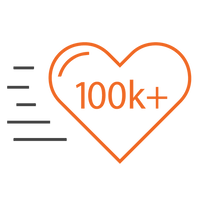 How To Use EarlyBird
1. Fill your shaker with water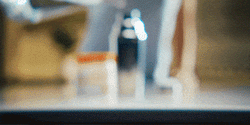 2. Add 1 scoop of EarlyBird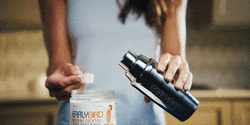 3. Shake and put on your nightstand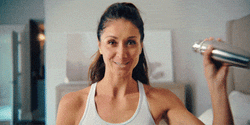 4. When alarm goes off, shake & drink!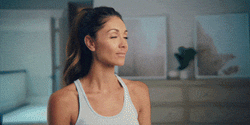 Then... Get Sh*t Done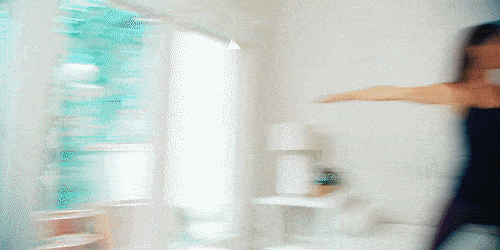 Our Story
As A Comic
(Because that's more fun)
Swipe through!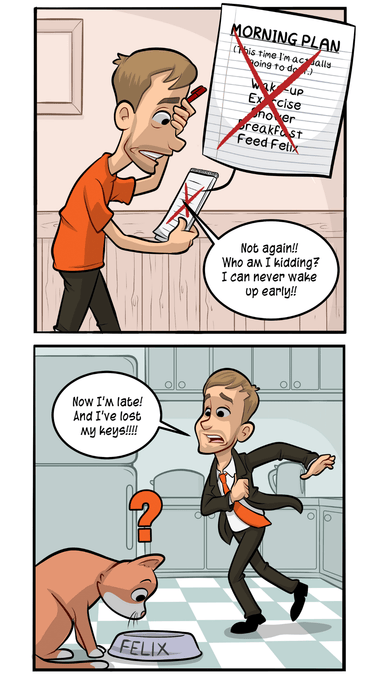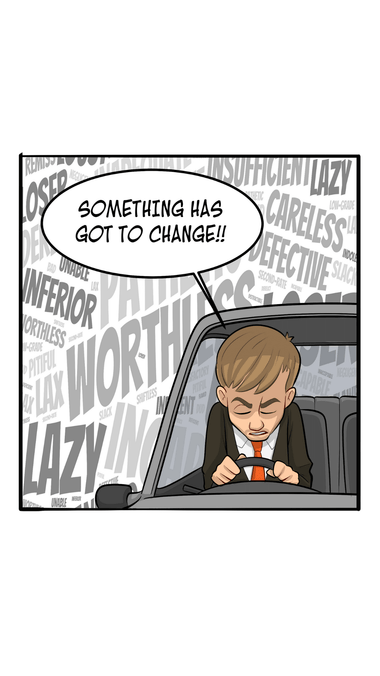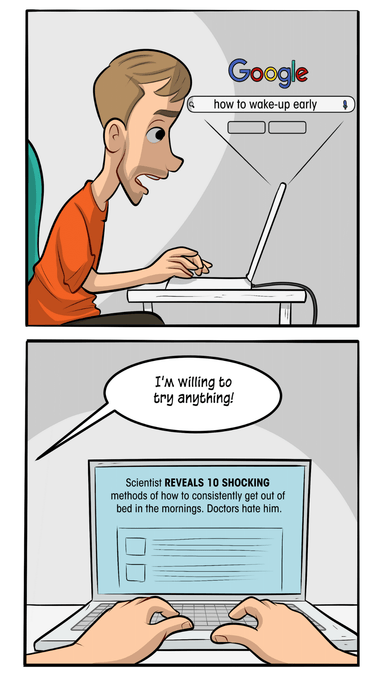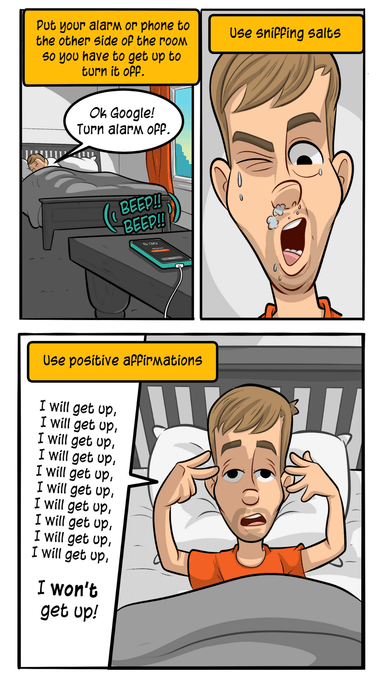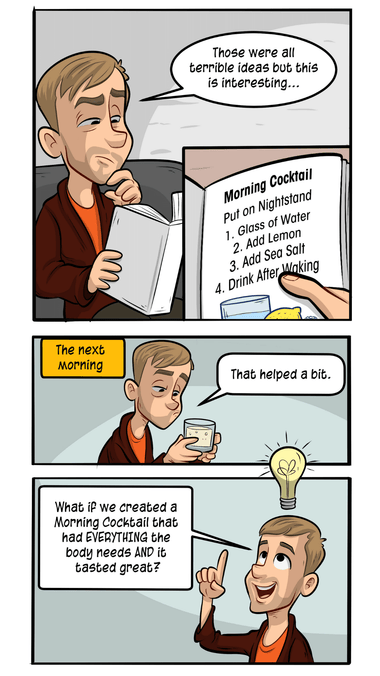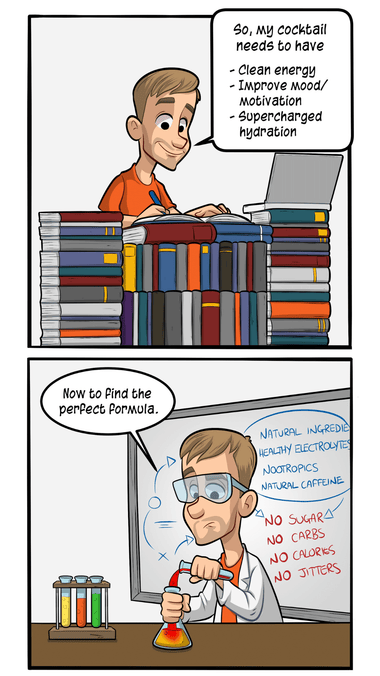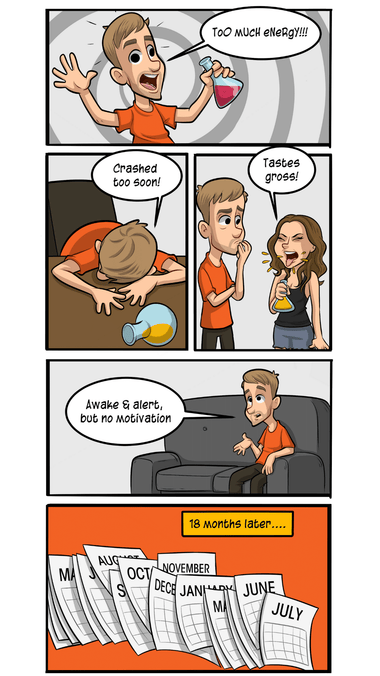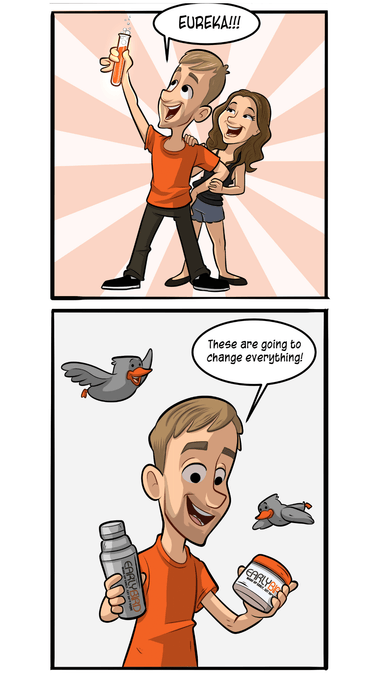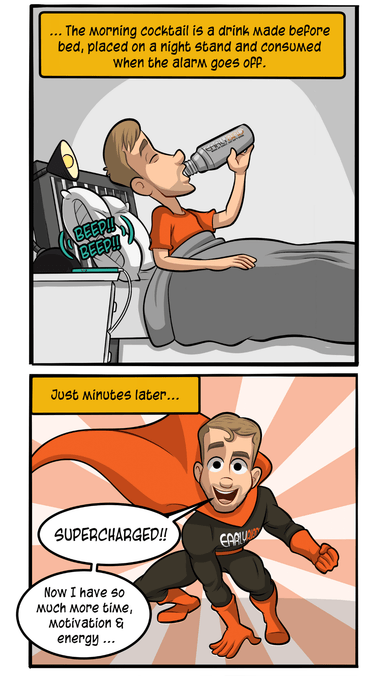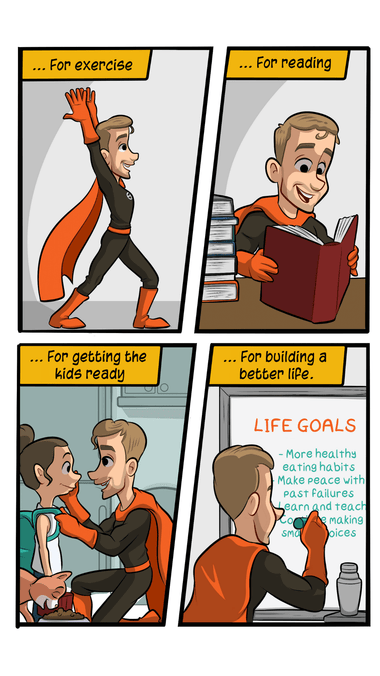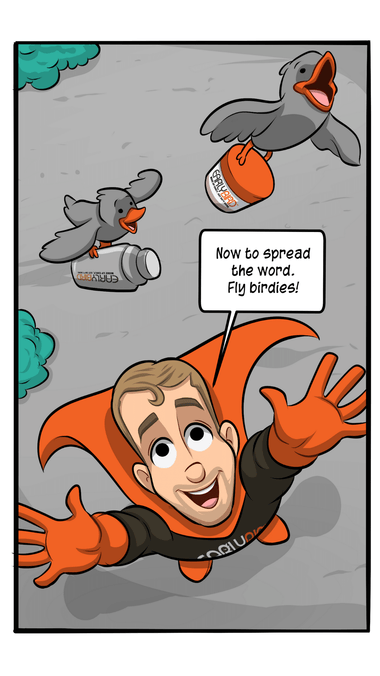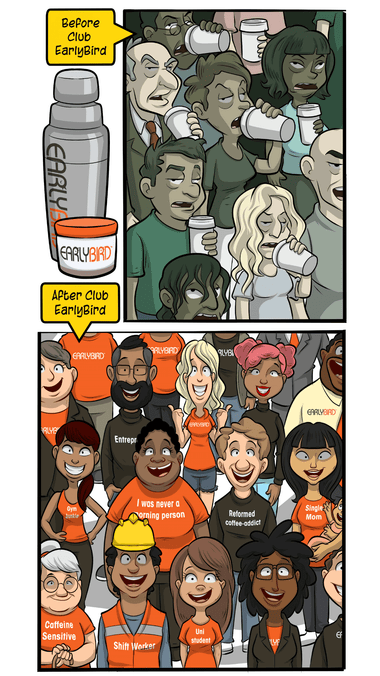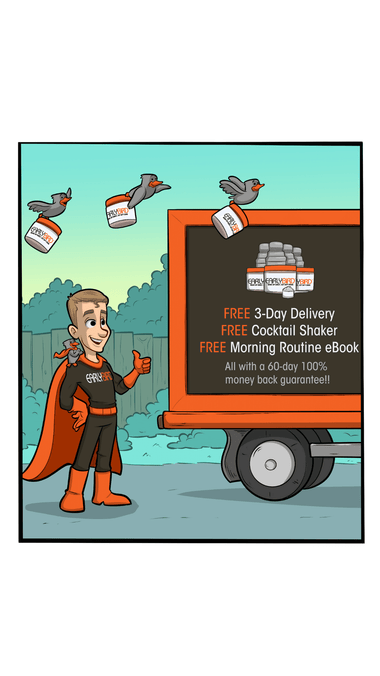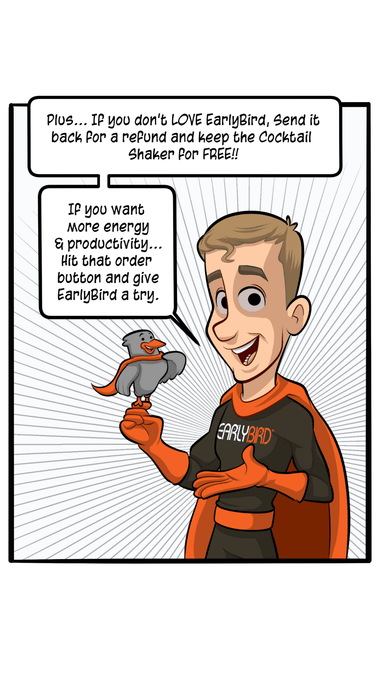 Why It Works
1) Supercharged Hydration
Our high-quality electrolytes deliver the hydration your body needs to function optimally. It's like drinking supercharged water.
2) Clean Energy
A unique blend of green coffee bean extract, a patented antioxidant blend of over 25 fruits and veggie extracts, L-theanine, and GABA. This blend quickly eliminates the impulse to hit snooze and fills your morning with energy (without the crash).
3) Mood Enhancement
The powerful combination of patented nootropics, Ashwagandha, Theobromine, and Neurofactor gives you the ability to move through your morning with smiles and motivation.
Check Out Some EarlyBirds
In Their Natural Habitat
Join Over 100,000 Go-Getters Who Love EarlyBird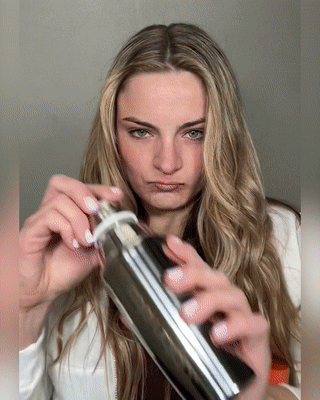 ⭐️⭐️⭐️⭐️⭐️
"The energy boost and electrolytes are great, but what I really love is the feeling I get where I don't hate everyone I see just because I couldn't sleep in."
⭐️⭐️⭐️⭐️⭐️
"I was up before my alarm and ready to drink my morning cocktail and GET STUFF DONE! This is a game changer!"
⭐️⭐️⭐️⭐️⭐️
Over 5,000 Five Star Reviews
SEE EARLYBIRD REVIEWS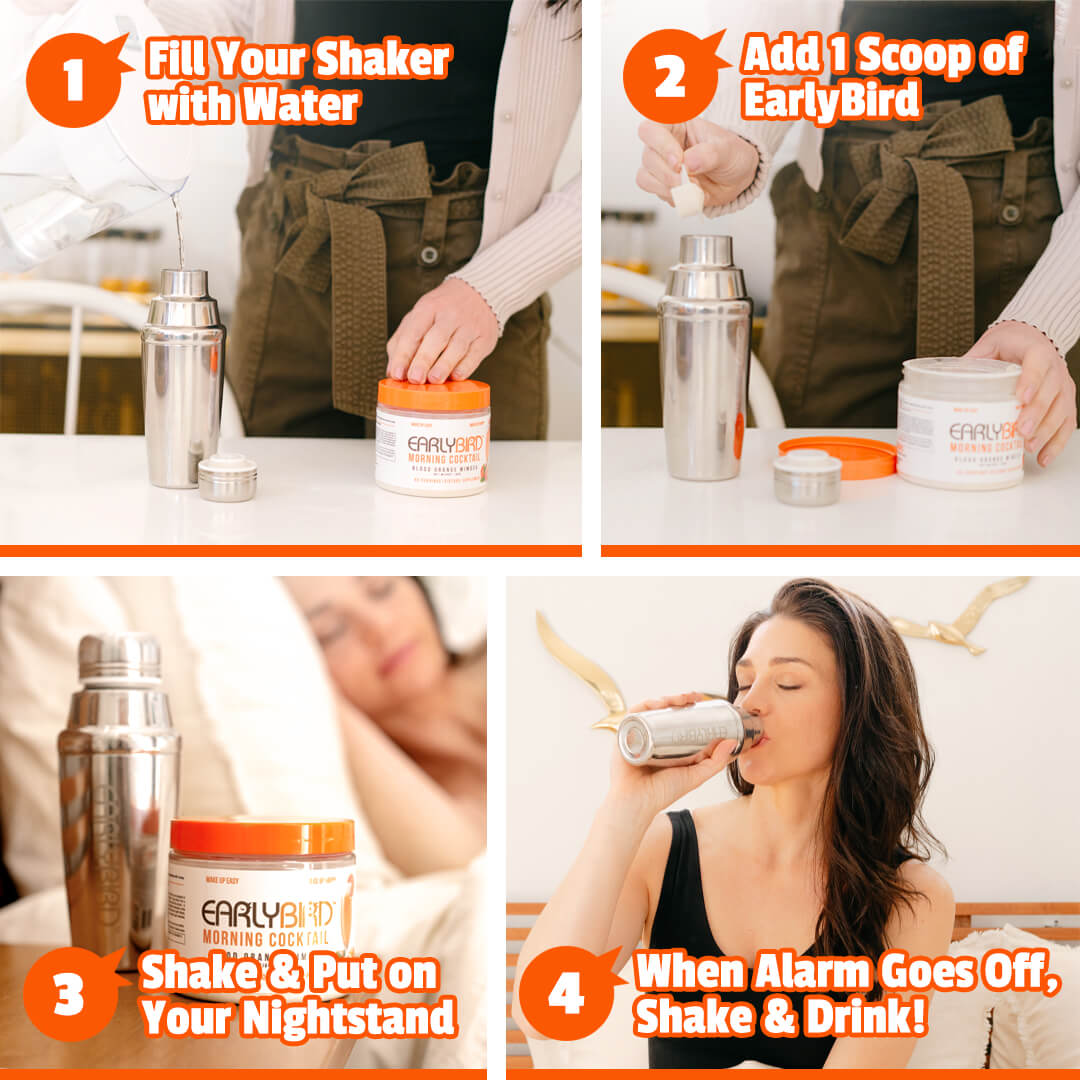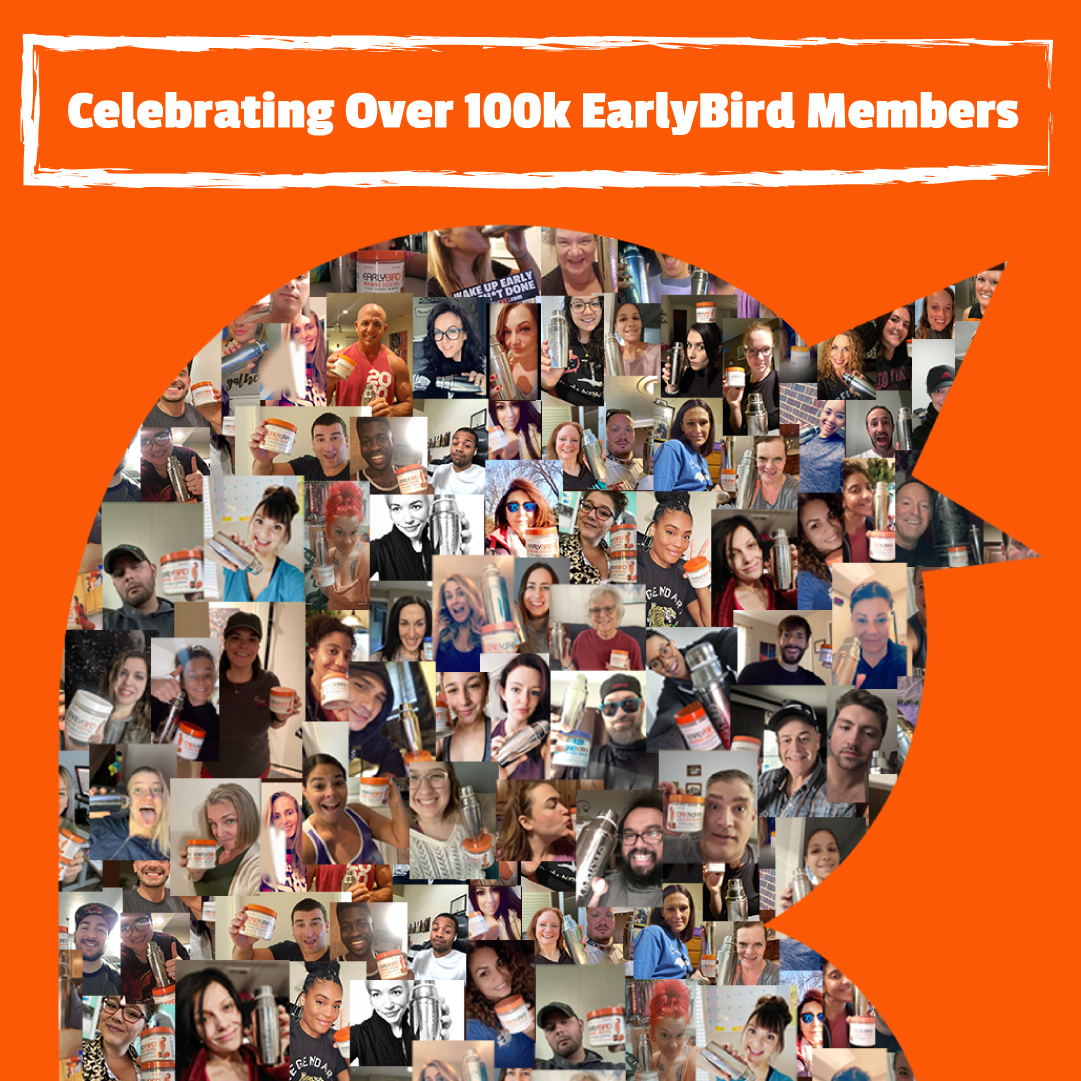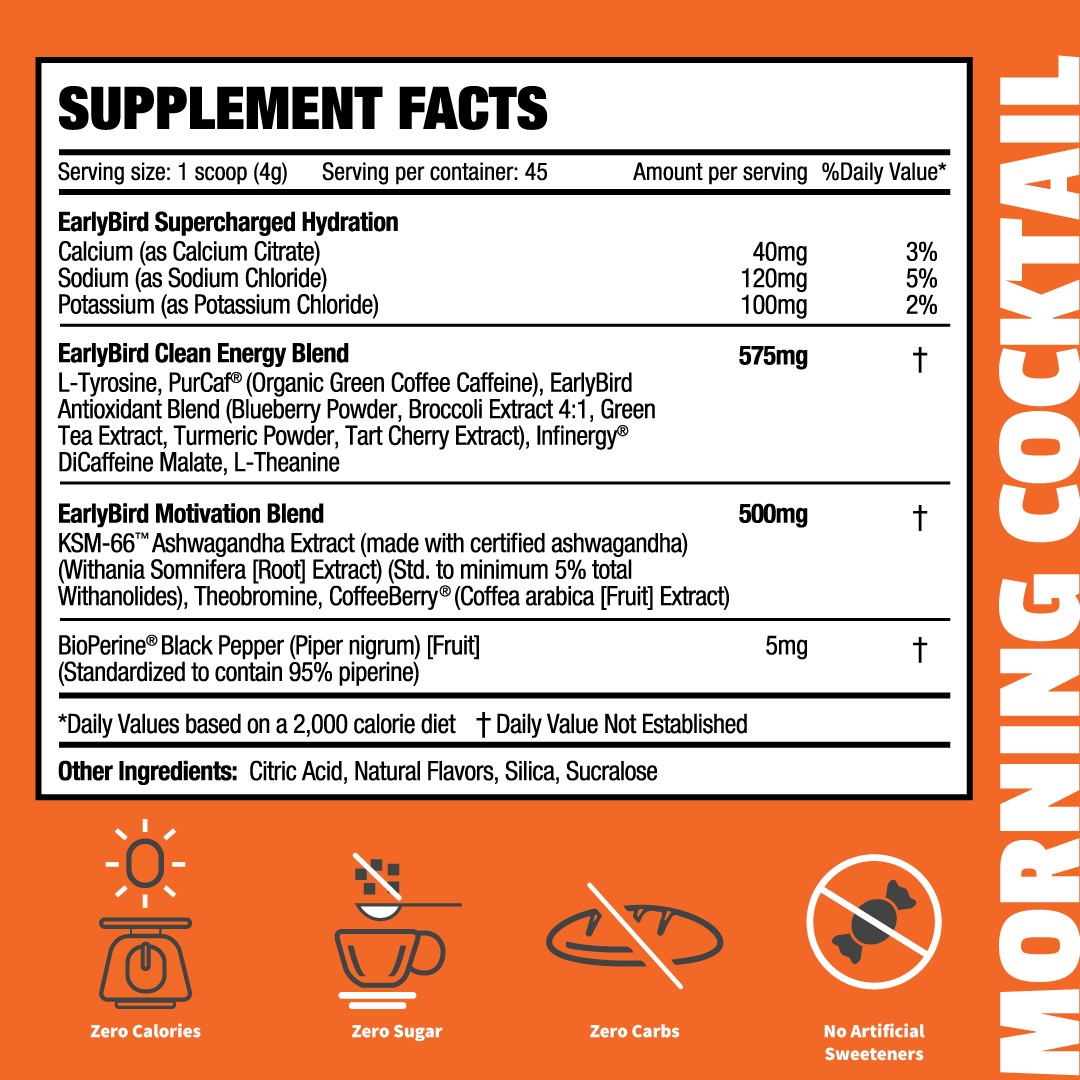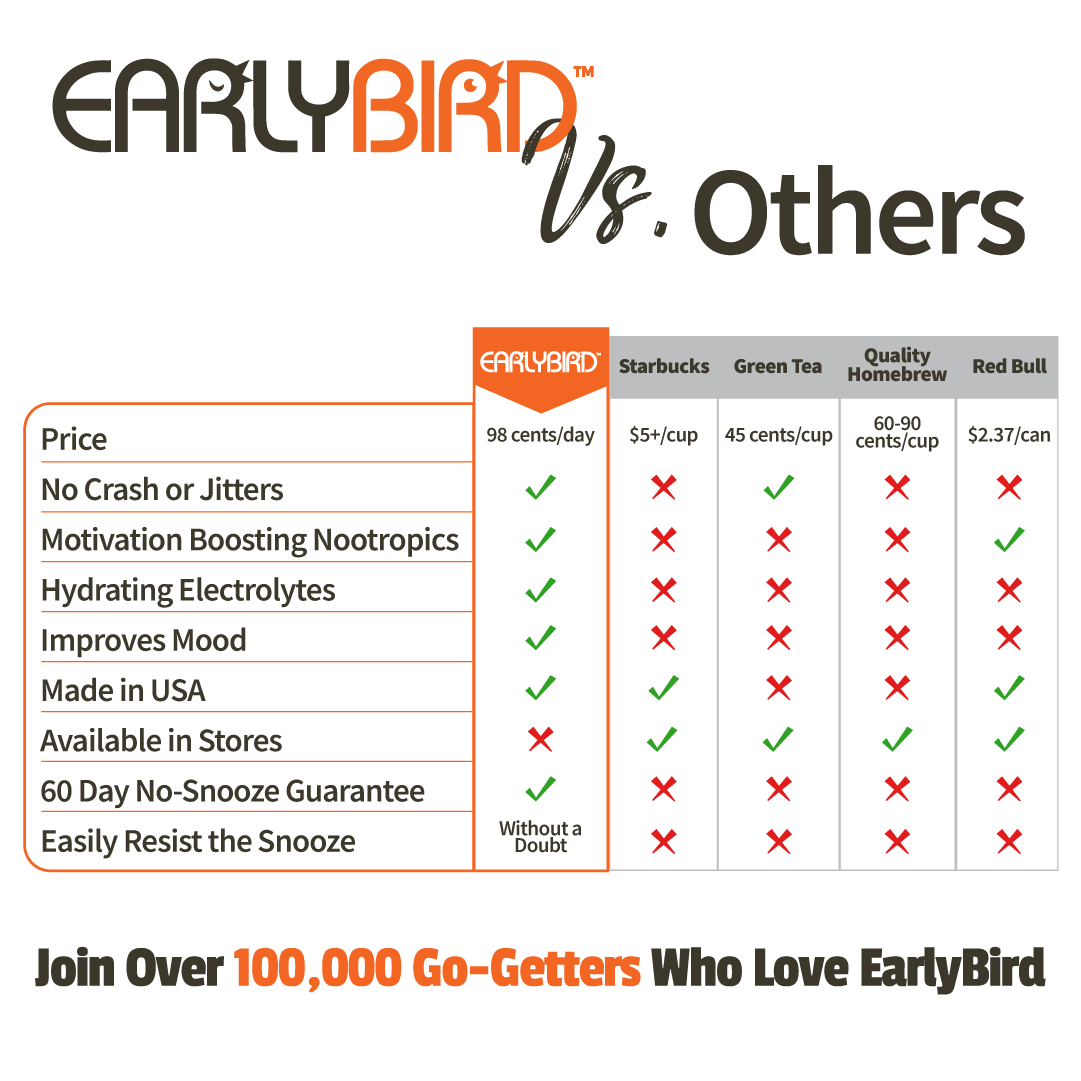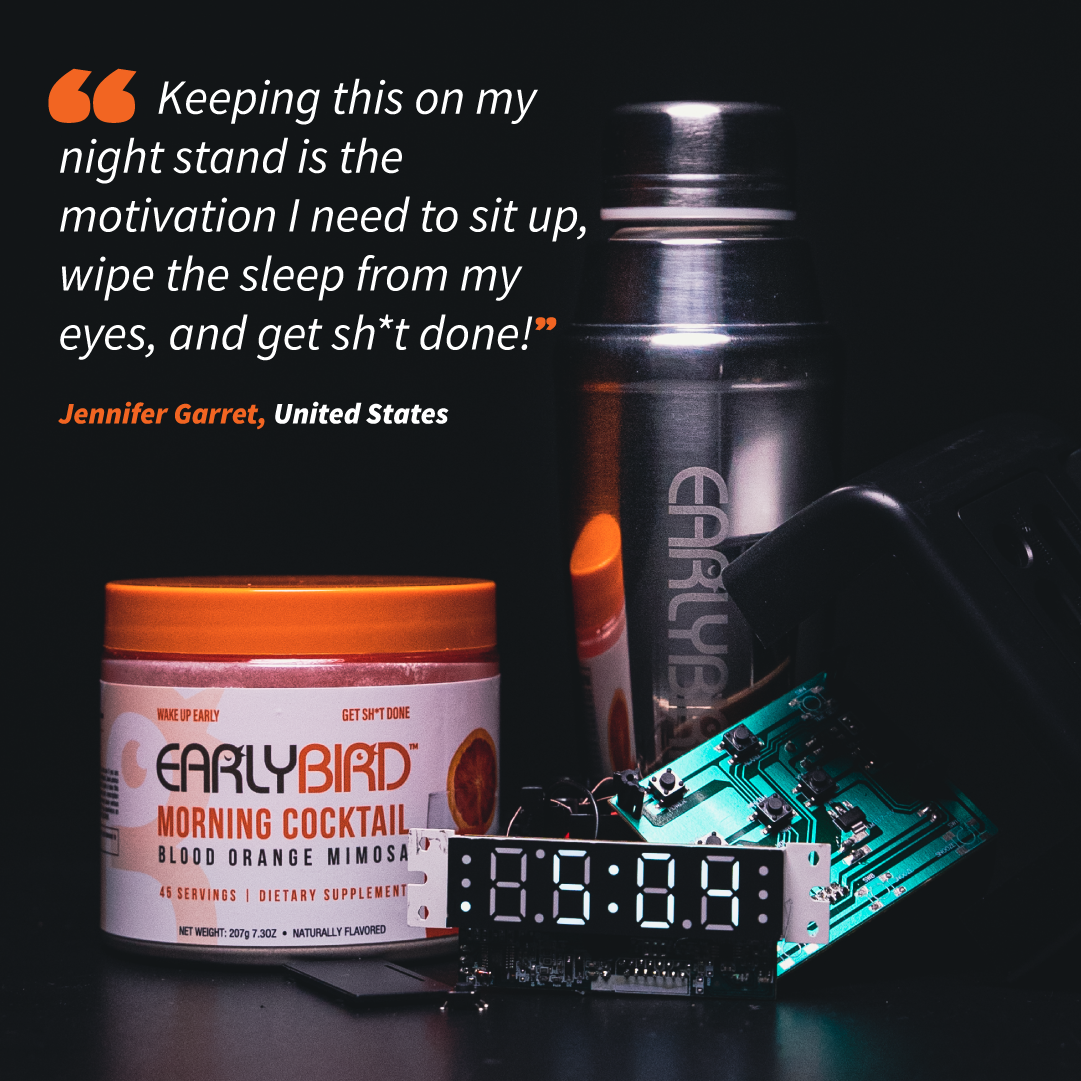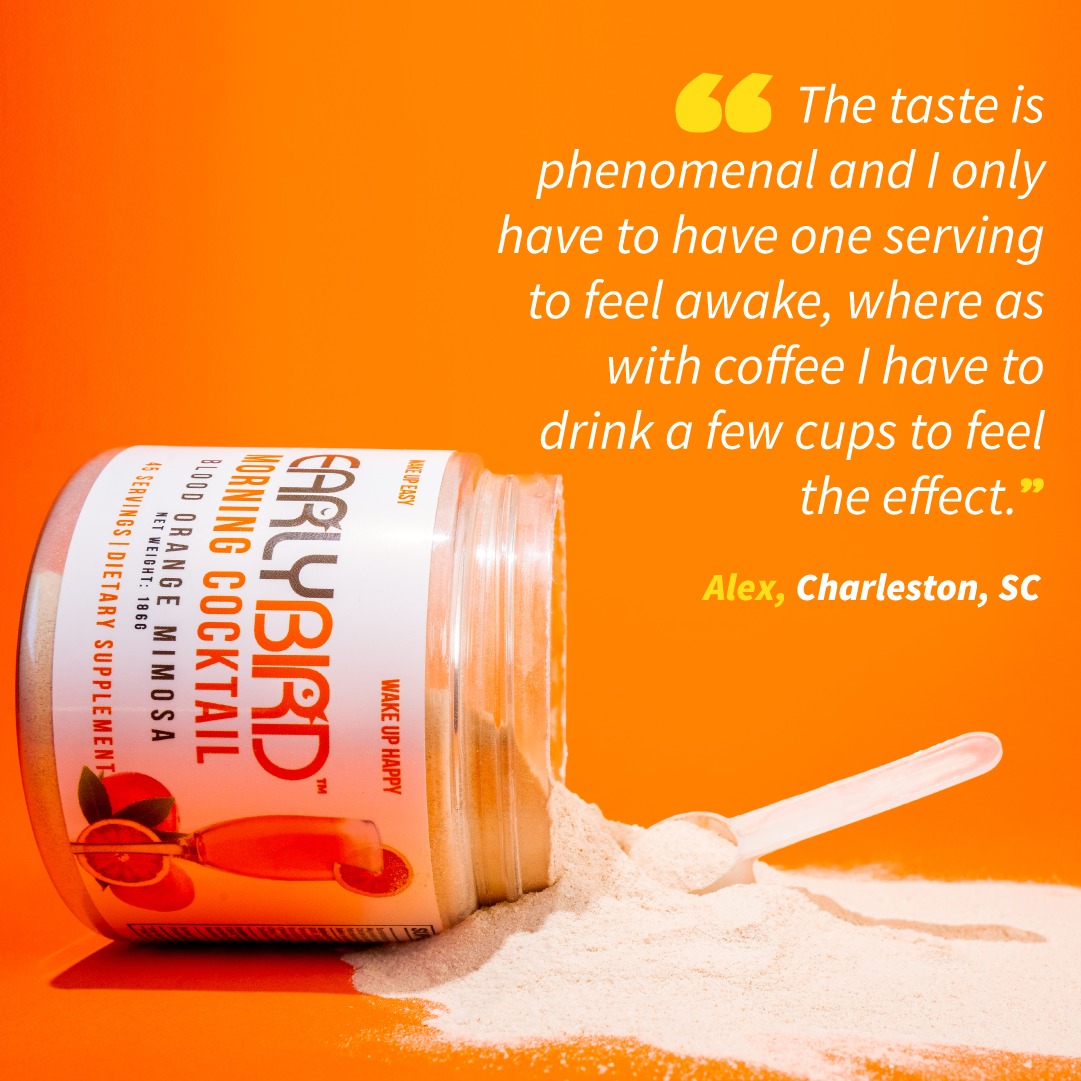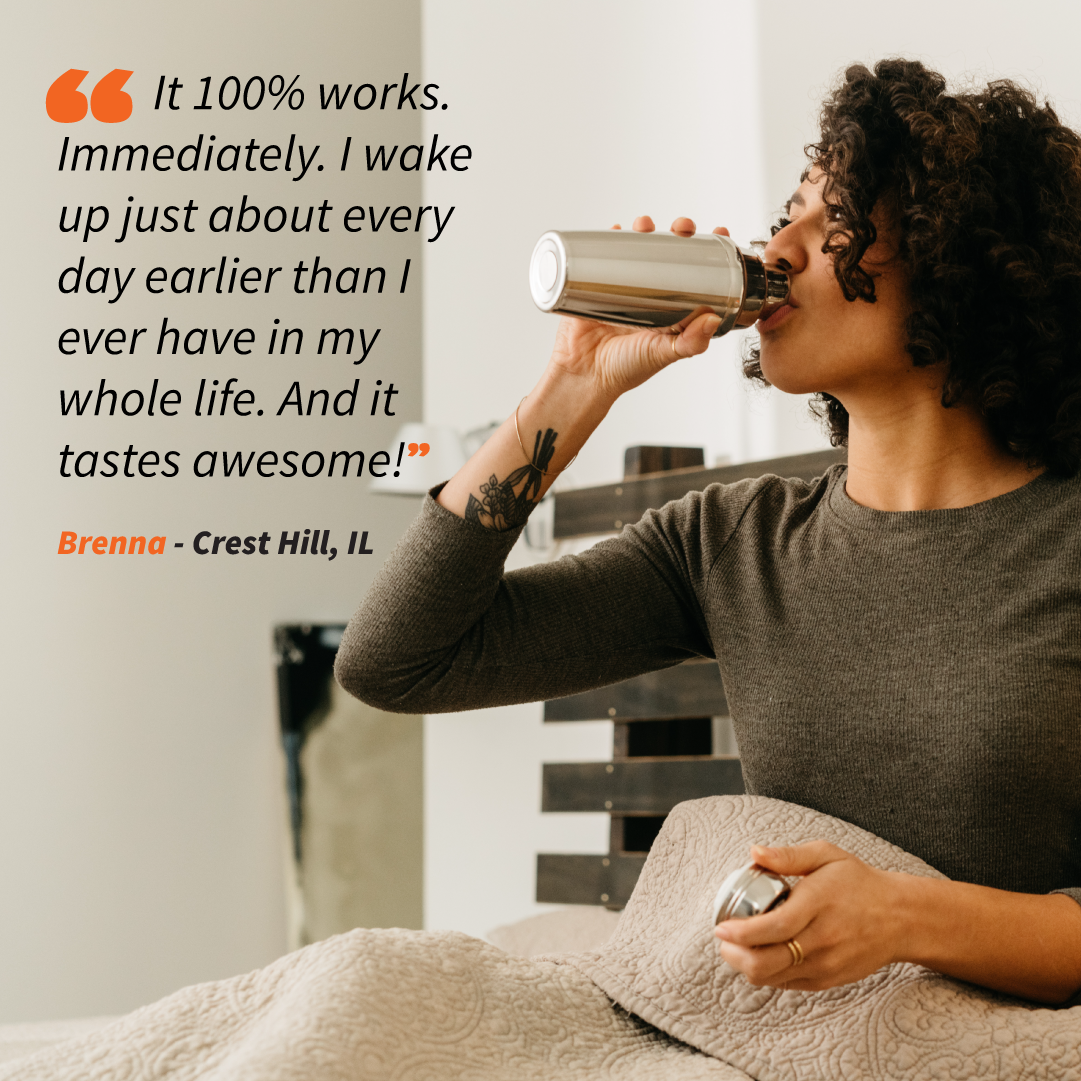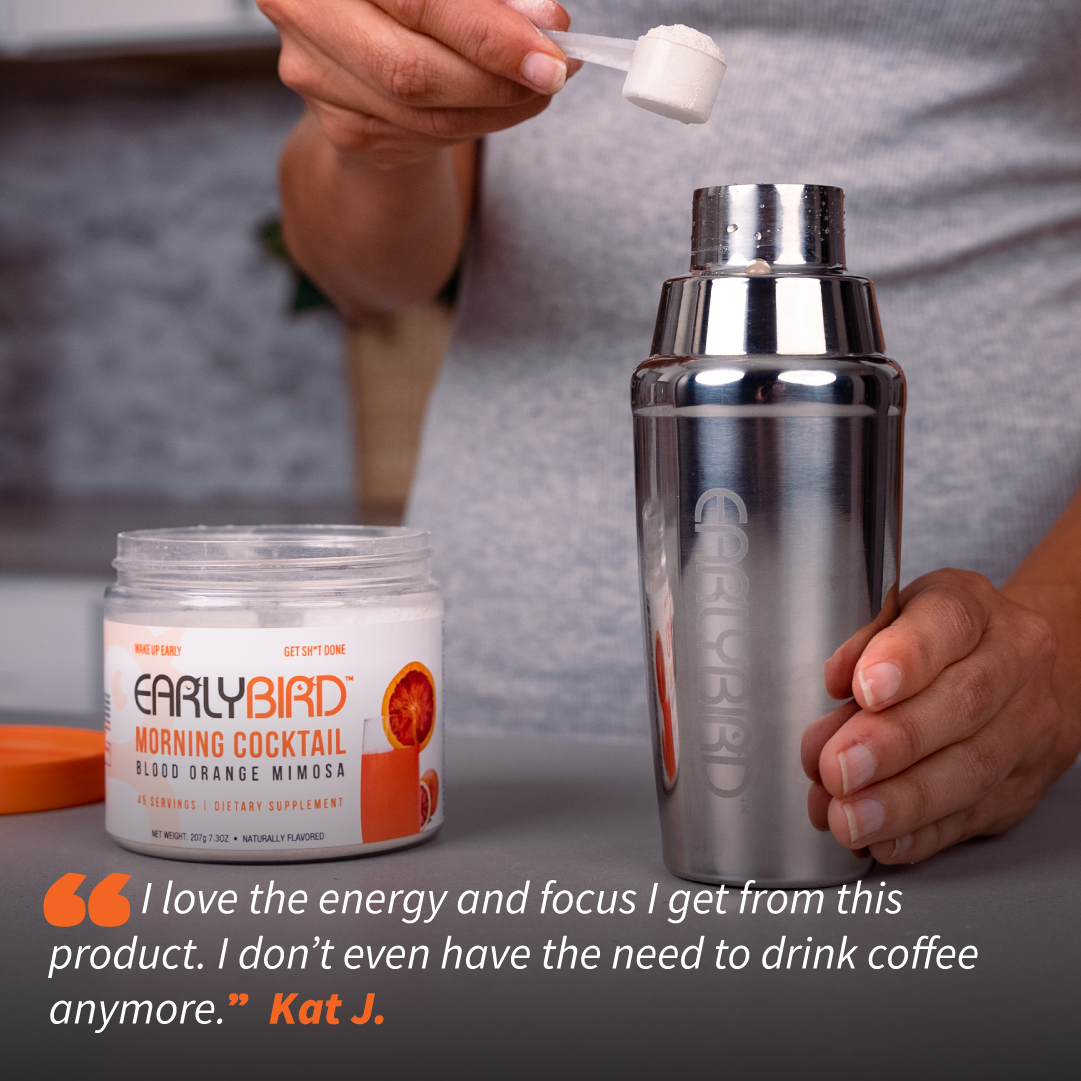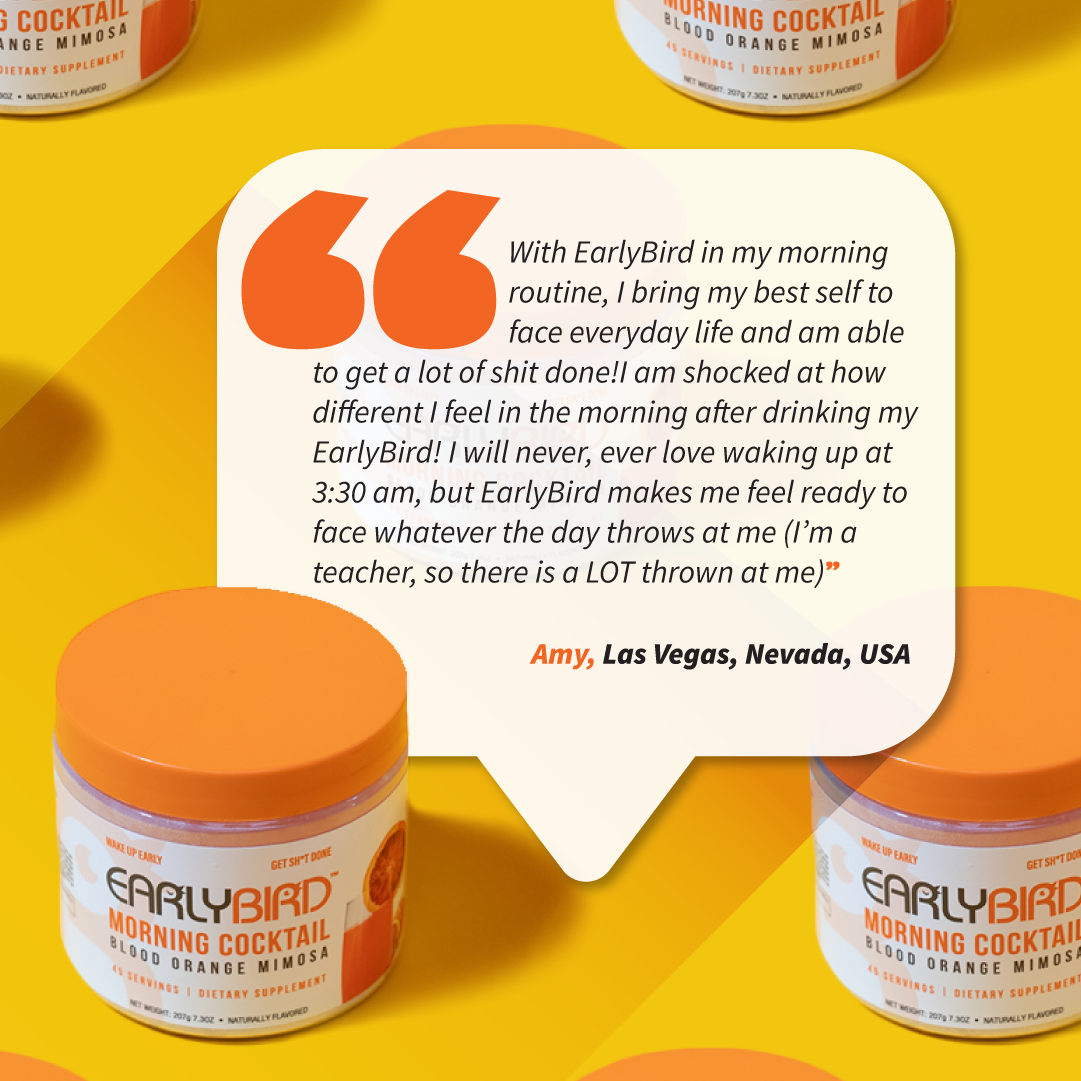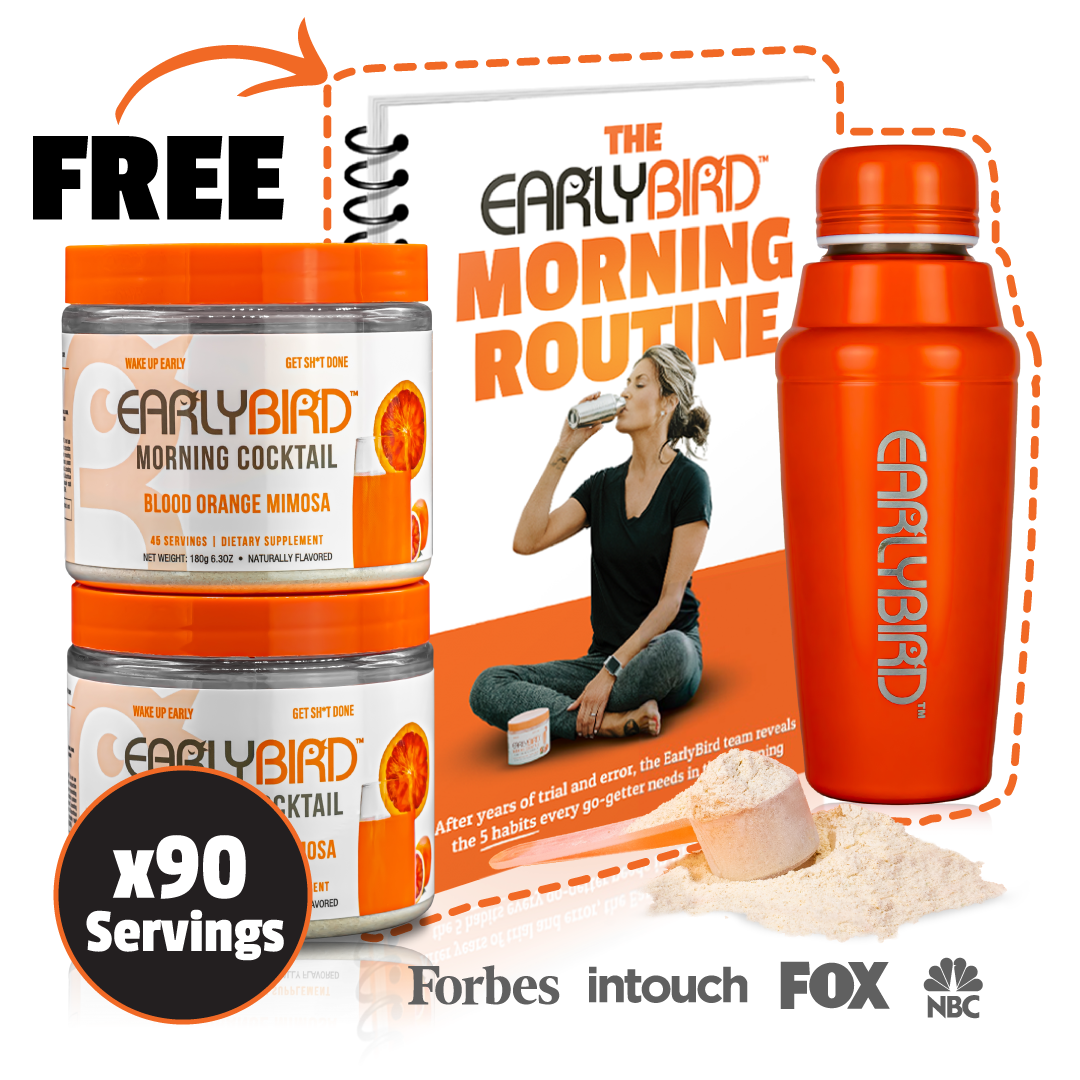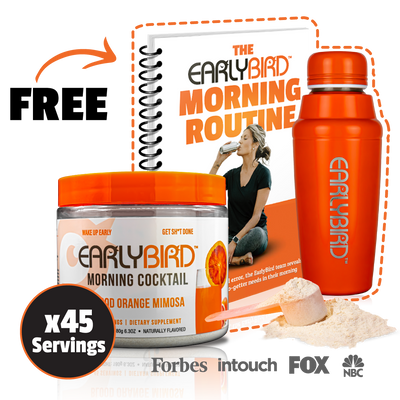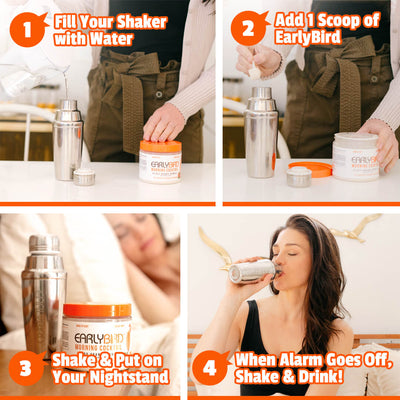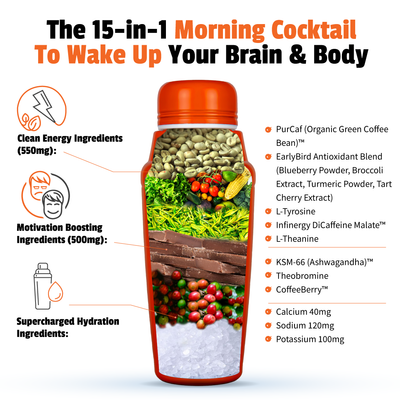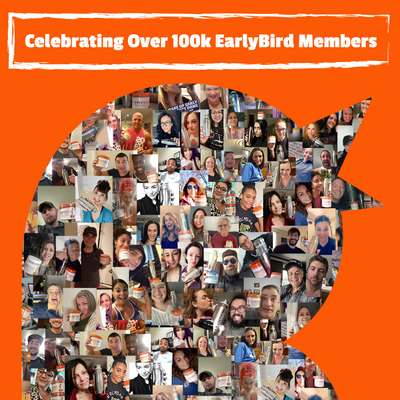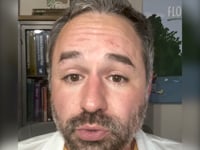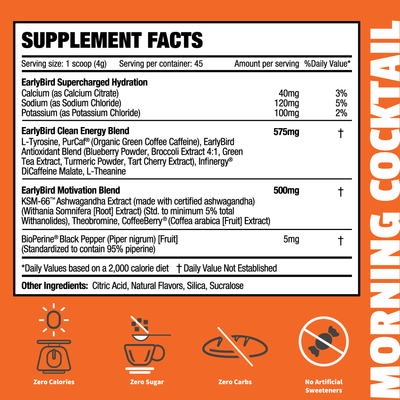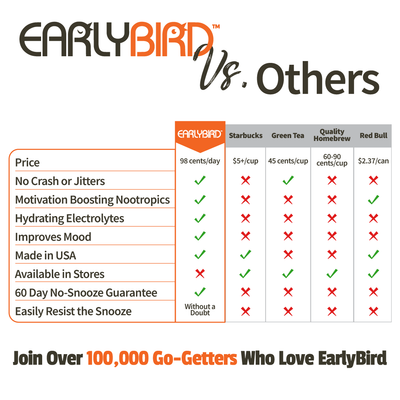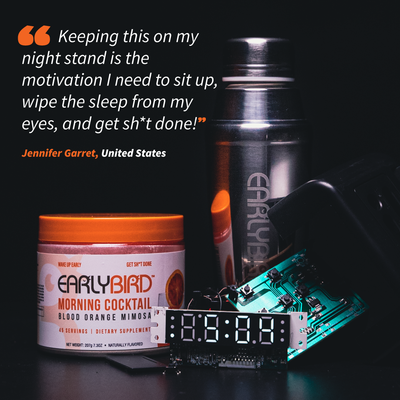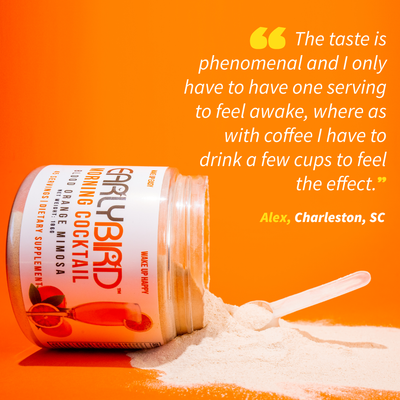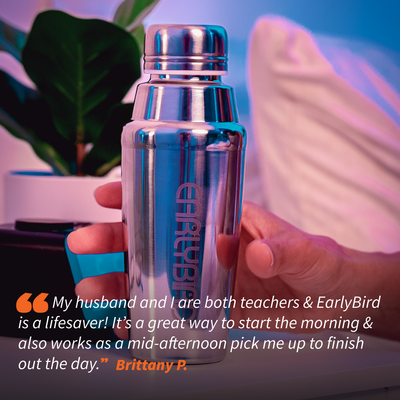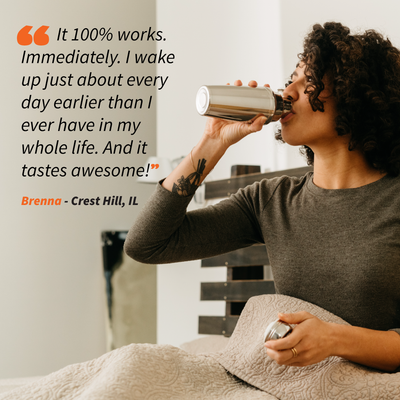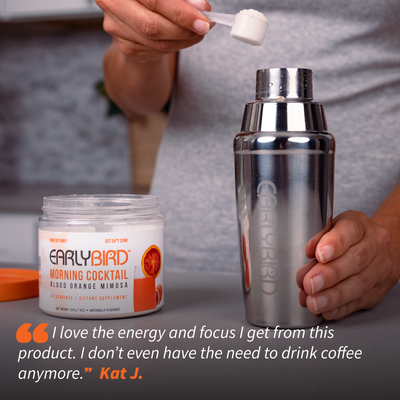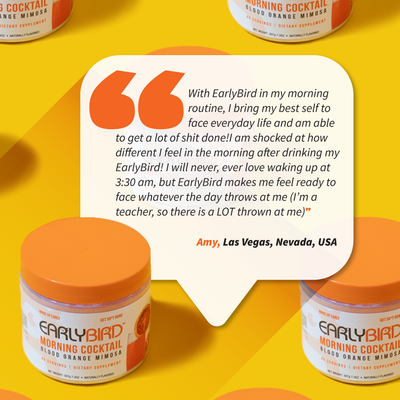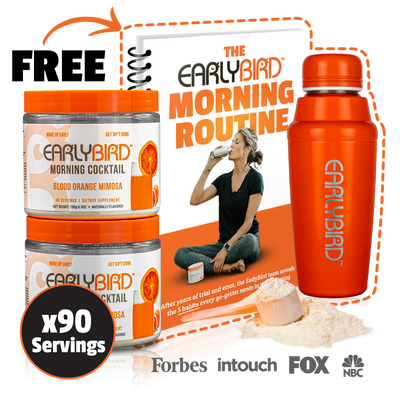 EarlyBird Starter Kit
Join Club EarlyBird today and get:
FREE

Cocktail Shaker Cup

FREE

 

E-Book - 

"The EarlyBird Morning Routine"

We Pay

Shipping!
EarlyBird Starter Kit
Join Club EarlyBird today and get:
FREE

Cocktail Shaker Cup

FREE

 

E-Book - 

"The EarlyBird Morning Routine"

We Pay

Shipping!
Product Description
Ingredients
Supercharged Hydration Blend:
Calcium, Potassium, Sodium

Clean Energy Blend:
L-Tyrosine, PurCaf, EarlyBird Antioxidant Blend (Blueberry Powder, Broccoli Extract, Green Tea Extract, Turmeric Powder, Tart Cherry Extract), Infinergy, L-Theanine
Be Happy Blend:
KSM-66 (Ashwagandha), Theobromine, NeuroFactor
Absorption:
BioPerine (Black Pepper)
Caffeine: 1 serving (or 1 scoop) has 150 mg of natural caffeine from 2 patented ingredients. The first is purcaf (green coffee bean extract). The second is Infinergy (a form of caffeine that has an extended release for long term energy)
Shipping & Guarantee
When will my order ship?
Once an order is placed we typically ship within 1 business day. The delivery time is typically 2-3 business days, but can be longer depending on location and circumstances.
60 DAY - KEEP THE SHAKER - MONEY BACK GUARANTEE:
We stand behind our product.
100% refund PLUS you'll keep your Cocktail Shaker if you're not satisfied with EarlyBird.
No questions asked.
Simply contact us at wakeupeasy@clubearlybird.com
Does EarlyBird have sugar?
No, your EarlyBird Morning Cocktail is sugar-free!
Can EarlyBird be used at any other point in the day?
Absolutely! While we formulated EarlyBird for the morning, it also works great at other times of the day.
Such as a post lunch pick me up!
But most importantly make sure your using it to Wake Up Early and Get Sh*t Done!
*We do recommend using no more than 3 scoops per day.