Article Content
Best Drinks Without Caffeine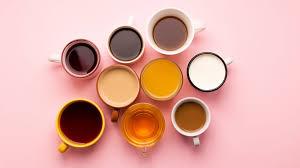 Everybody wants to be successful, but nobody wants to wake up at the crack of dawn. That's where energy drinks, tea, and morning coffee come in.
But what if you want to limit your caffeine intake? There are plenty of reasons to nix caffeine and fuel your body with all-natural, energizing ingredients, but where can you find a morning energy drink with no caffeine?
In this article, we're going to go over the best energy drinks without caffeine, so you can get the most out of your mornings.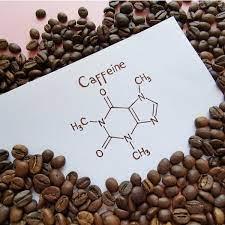 Caffeine is a natural stimulant that you can find in coffee beans, tea leaves, and the fruits of certain plants. It has been harvested globally for thousands of years by indigenous cultures.
German scientist Friedrich Runge first extracted caffeine in its purest form from the coffee bean in the early nineteenth century. Today, caffeine is easily extracted and used in a number of products.
Not only is caffeine consumed globally in high volumes, but has helped popularize the cultural phenomenon of working and meeting in coffee houses. It's safe to say caffeine has helped bring a variety of cultures together for thousands of years!
That being said, caffeine doesn't have a perfect reputation. When it comes to starting the morning off right, many of us are quick to go for a cup of joe knowing we will have to suffer through an energy crash.
Keep reading to learn more about how caffeine can affect your general health.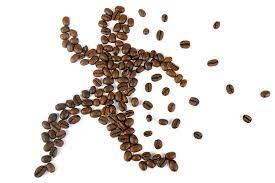 Caffeine consumption has become a controversail topic over time because its side effects can be both positive and negative. 
One of the most positive side effects of caffeine consumption is alertness. How?
I'm glad you asked. Caffeine binds to our brain cells' A1 and A2A receptors, the receptors that promote sleepiness and muscle relaxation. 
In binding to the A1 and A2A receptors, caffeine blocks the sleepy and relaxed sensation we would normally feel if the receptors were activated by the Adenosine hormone. Because caffeine is shaped similarly to Adenosine, it can bind to the A1 and A2A receptors, blocking feelings of tiredness and promoting alertness. 
In low dosages, additional health benefits of caffeine consumption include:
increased rate of metabolism
weight loss
improved endurance
decreased fatigue
On the other hand, the energy derived from caffeine is also associated with a heavy crash. Consuming caffeine can help wake us up in the mornings, but not without leaving us depleted of our energy by the afternoon.
In addition, consuming caffeine on a daily basis can affect some negative reactions such as:
restlessness
shakiness
insomnia
increased anxiety
dehydration
dizziness
dependency
increased heart rate
increased blood pressure
As you can see, daily caffeine consumption can result in positive or negative side effects. This is why many people are starting to make the switch from caffeinated to non-caffeinated energy drinks. 
Now that we know more about the history and side effects of caffeine consumption, let's discuss caffeine alternatives and the health benefits of consuming caffeine-free energy drinks.
Best Drinks Without Caffeine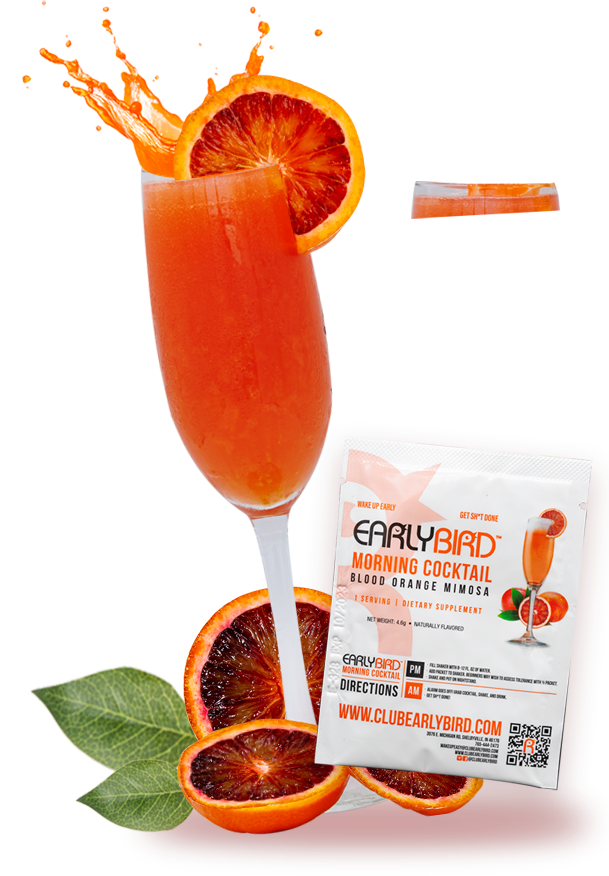 When you think about energy drinks, brands like Monster, Red Bull, 5-hour Energy, and Rockstar might come to mind. 
That being said, consuming these energy drinks on a daily basis can have negative effects on your health. That's because they are highly caffeinated, contain loads of sugar, and are made with chemicals and unnatural ingredients.
In other words, these drinks will increase blood pressure, and heart rate, and will lead to a severe crash later in the day.

With that being said, let's take a look at the best, all-natural, healthful energy drinks on the market in 2020 (that won't make you crash):
EarlyBird
EBOOST Super Fuel
G-Fuel FaZeberry Tub
Coconut Water
Kombucha
Acai
As you can see, there are plenty of non-caffeinated energy drinks out there for those of us who are health-conscious and in need of a morning energy boost.
But what are the health benefits of consuming non-caffeinated energy drinks in the morning? I'm glad you asked. Keep reading to find out.
Health Benefits of Non-Caffeinated Energy Drinks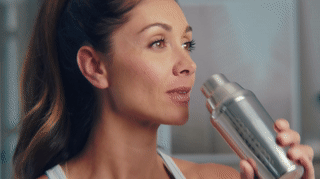 Don't get me wrong, cutting out caffeine is no small feat. If you're someone who consumes caffeine daily, making the switch won't be easy at first. 
That being said, there are plenty of health benefits of drinking non-caffeinated energy drinks instead of caffeinated energy drinks. First, let's take a look at the healthy benefits of the non-caffeinated energy drinks we mentioned previously.
EBOOST
EBOOST Super Fuel is a tasty, non-GMO energy drink that will keep you awake all day long. Although it doesn't compare to EarlyBird, EBOOST is the best you're gonna get from a standard energy drink in can form. 
It was mentioned in BevNET's "Best New Products" of 2019, and has a ton of essential vitamins/minerals - it's free of artificial sweeteners as well. It has some nootropics too, which aid brain function and uses electrolytes to help with hydration. 
It's sugar-free, but has a decent amount of caffeine per serving, coming in at 100mg of natural caffeine, derived from botanicals. Still, it's one of the best energy drinks to stay awake all day on the market. 
G-Fuel
Known as the official energy drink of E-sports, Gfuel is quite popular among gamers. It's priced well, around $36 for ~40 servings, which is on the cheap side for energy drinks in general (roughly $1 per drink). 
However, this powdered energy mix is packed with caffeine, coming in at 150mg per serving, nearly double that of a Red Bull. 
Although it may be good for some, those with lower caffeine consumption habits (and consequently, lower caffeine tolerance) may find the drink overwhelming. 
Rather than being able to focus, you may end up tweaking out. If you're a regular caffeine user, this supplement is for you - otherwise, I'd opt for an energy drink that won't give you the jitters (check out our post on the best energy drinks for gaming if you want more information.) 
On the bright side, Gfuel is sugar-free, so you won't have to worry about a blood sugar spike followed by a crash, aka a rollercoaster of energy.
In addition, the general health benefits of consuming non-caffeinated energy drinks include:
sustained daily energy
better absorption of micronutrients
reduces skin wrinkles
decreased anxiety
decreased risk of heart disease
improved digestive health
improved night's sleep
In other words, non-caffeinated energy drinks are the way to go! These energy drinks have all the benefits of caffeinated energy drinks without the negative side effects of caffeine!
But what exactly are the ingredients in these energy drinks, and what makes them better than caffeinated energy drinks? Let's discuss the ingredients and benefits of these popular non-caffeinate energy drinks below.
What's In My Energy Drink?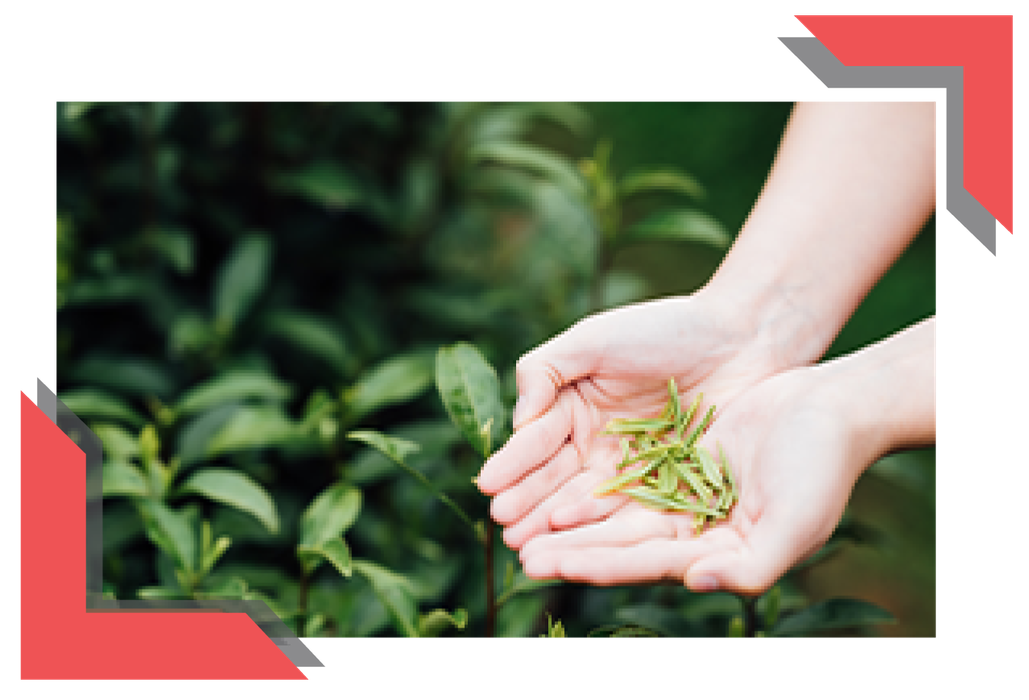 Energy drinks affect your body in a variety of ways thanks to a medley of ingredients. 
According to How Stuff Works, here are some of the most common ingredients in energy drinks: 
Ephedrine - This is a central nervous system stimulant, that's a common ingredient in weight-loss supplements. However, some have concerns about its effects on the cardiovascular system, mainly the heart.
Taurine - This ingredient is a natural amino acid found in the body that regulates muscle contractions and heartbeat. Experts are unsure of its effect on the body when used as an additive.
Ginseng - A root believed by some to have a few medicinal properties, including boosting energy levels and reducing stress.
B-vitamins - These vitamins converse sugar into energy (because most energy drinks have a ton of sugar, which is unhealthy)
Guarana seed - A stimulant that comes from a small shrub native to Venezuela and Brazil.
Carnitine - An amino acid that plays a role in fatty acid metabolism.
Creatine - Creatine is a supplement commonly used by bodybuilders for its effect on the muscles
Inositol - A member of the vitamin B group that helps relay messages between body cells
As you can see, most energy drinks are made with a variety of ingredients. When it comes to choosing the energy drink that's best for you, it's essential to know you're consuming only the healthiest ingredients. 
That's why one of the most popular, tastiest, and healthiest non-caffeinated energy drinks on the market right now is EarlyBird. Keep reading to learn more about EarlyBird and how it can benefit you.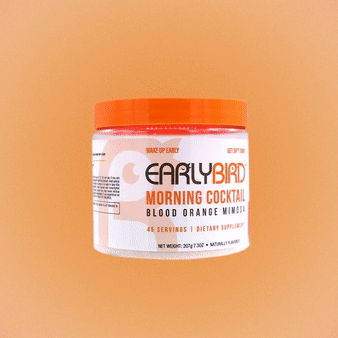 EarlyBird is an all-natural morning cocktail made especially for people like you who want to feel awake, be productive, and stay motivated to take on the day. Not only does EarlyBird help you feel awake, but it's filled with hydrating electrolytes and made with all-natural ingredients.

EarlyBird contains a unique blend of green coffee bean extract, antioxidants, L-Theanine, and L-Tyrosine. Not only does this blend help wake you up in the morning, but it keeps you feeling awake and alert all day without crashing. 
In addition, EarlyBird contains zero grams of sugar, zero carbs, and zero calories. It's almost too good to be true!
Here is a list of the ingredients used to make EarlyBird:
Electrolytes: An electrolyte blend that delivers supercharged hydration when your body needs it most
Ashwagandha: A special, patented form of Ashwagandha (KSM-66) shown to combat that annoying morning brain fog (you know what I mean).
Theobromine: it's an alkaloid found in chocolate! It gives you that warm and fuzzy feel-good feeling without the sugar
Spectra™ Mixture: a unique mix of antioxidant fruits & vegetables that lower oxidative stress (makes you feel good).
L-Theanine: an Amino Acid found in tea leaves that promotes smooth energy and intense focus, all day long
PurCaf & Infinergy: natural, patented caffeine from green coffee beans gives you a mental jumpstart, without the crash. This caffeine is of high quality, far better than the ingredients used in most energy drinks and even cheap coffee. 
Drinking EarlyBird is extremely effective when it comes to maximizing productivity all day. It is one of the healthiest non-caffeinated energy drinks on the market.
What To Drink: Coffee, Tea, or Energy Drinks?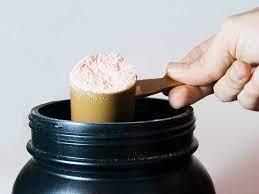 Coffee and tea are two of the most popular drinks around the world. Though largely dependent on brewing time, technique, serving size, and more, coffee often has double the caffeine as the same amount of tea. 
The average cup of coffee has nearly 100mg of caffeine, whereas a cup of black tea (the most popular type of tea worldwide) has around 47mg. 
Most people can safely have 400mg of caffeine per day maximum, and when your consumption levels are below that threshold, many studies have associated plenty of health benefits with the world's favorite stimulant. 
But is there a difference between coffee, tea, and energy drinks' impact on energy? 
Tea
Tea has less caffeine than coffee but it also has a lot of L-theanine, an antioxidant that stimulates your brain (Early Bird also makes use of L-theanine). 
According to Healthline, L-theanine provides anti-stress effects by increasing your brain's alpha waves, leading to a calm, relaxed feeling. 
Counteracting the stimulating effects of caffeine, you'll have an alert mind without feeling drowsy later on. This is why some think tea provides a smoother energy boost than coffee. 
Coffee
Coffee gives you an energy boost by boosting dopamine levels and blocking adenosine as we mentioned previously. 
Dopamine is responsible for your heart rate increase and the jittery feeling from drinking too much coffee - it also affects your reward system, which is why caffeine/coffee can become addictive. 
Unlike tea, your body absorbs 99% of coffee's caffeine within 45 minutes of consumption, but blood concentrations are at their highest within 15 minutes of consumption, which is why many prefer a cup of Joe when they need a quick pick me up. 
Energy Drinks 
Typical energy drinks like Red Bull, Monster, and Rockstar are probably the least healthy out of the three because of their excessive levels of sugar. These mainstream energy drinks are glorified cans of soda with way more caffeine and different marketing. 
Sure, they have caffeine and will help you stay awake temporarily, but the sugar will inevitably lead to a crash and when consumed regularly, aren't good for you whatsoever. Just like you shouldn't drink coke every day, you shouldn't drink sugary energy drinks on a regular basis either. 
But that doesn't mean all energy drinks are bad - in fact, Early Bird combines the benefits of coffee and tea into one awesome way to wake up early feeling great.
In this article, we discussed the history of caffeine as well as the positive and negative side effects it can have on consumers. We also went over the best non-caffeinated energy drinks available on the market and the health benefits of cutting out caffeine. 
If you can take the steps to properly fuel your brain and set yourself up for success, nothing can stop you from achieving your goals and maximizing your potential.
That's why we also learned about the benefits of EarlyBird, the best non-caffeinated energy drink for staying hydrated, energized, and motivated to wake up and get stuff done.