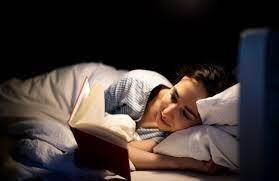 One of the most significant ways you can encourage your body to fall and stay asleep is by keeping a consistent routine and regulating your circadian rhythm. Your circadian rhythm is your body's internal clock. This internal clock sends signals to your brain when it's time to go to sleep and wake up.

But how does your "internal clock" set itself up to ensure your sleep schedule is regulated? Great question! Click here to learn more about your circadian rhythm, how you can regulate it, and how keeping a consistent routine can improve your health and help you sleep through the night.
Another great way to regulate your sleep cycle is by exercising. Exercise tires the body out, making it easier for you to fall asleep at night. Not to mention, exercise has innumerable benefits for your health. 
Exercising can even help you live longer! Click here to learn more about the benefits of exercise and how it can help you better regulate your sleep cycle. 
In addition to keeping a routine and exercising, take a look at the list below of things you can do on your own at home to improve your sleep.
Keep a consistent bedtime
Turn off electronic devices
Take a shower or bath
Listen to soothing music
Drink tea
Drink warm milk
Journal
Meditate
Clean your room
Read a book
As you can see, there are plenty of ways to wind down when you're ready to go to sleep. Practicing a few of these every day will help you fall and stay asleep through the whole night. 
And the sleeping tips don't stop there! Your diet plays a huge role in your sleep-wake cycle. Keep reading to find out which foods can help you fall and stay asleep.