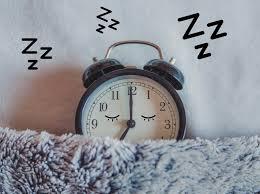 If you want to get a good night's sleep and wake up feeling well-rested, keeping a consistent and healthy routine is a great way to enable your body to do it.
Not only does maintaining a consistent routine play a role in regulating your circadian rhythm, but studies show that it can also help reduce feelings of stress and anxiety. Keeping a bedtime routine can keep your intrusive thoughts away as you focus your energy on other, soothing tasks. 
In addition to reducing intrusive thoughts, an effective bedtime routine will have a calming effect on your brain, as it signals your brain that it's almost bedtime. Keeping a routine can also play an important role in emotional regulation and have a profound, positive impact on your mental health.
What are some examples of bedtime routines that can help calm you down and go to sleep earlier? I'm glad you asked. Take a look at the things you can do before bed that can help you relax, get a good night's sleep, and improve your quality of life.
Keep a consistent bedtime
Turn off electronic devices
Take a shower or bath
Listen to soothing music
Drink NightCap
Drink tea
Drink warm milk
Bedtime yoga
Journal
Meditate
Clean your room
Read a book
With the right bedtime routine, you'll be well on your way to getting a deeper, more restful night's sleep. Remember that when it comes to bedtime routines, consistency is key, and the most effective routine is the routine that works best for you.
Another great way to improve your quality of sleep is through the foods you eat. Let's discuss this below.