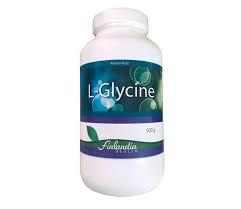 L-Glycine is a naturally occurring isomer that is produced in your liver and kidneys. L-Glycine is important because of its many health benefits.
Research suggests that L-Glycine can help your body fight off and prevent diseases. In addition, increasing your L-Glycine intake can improve your health in the following ways:
Improves quality of sleep

Protects liver from alcohol poisoning

Protects the heart from failure

Protects against muscle loss

Aids people with type-2 diabetes

Decreases oxidative stress

Decreases risk of heart attack

Improves brain and muscle performance

Regulates nerve impulses in the Central Nervous System

Excretes toxic substances from the body
Most importantly, studies show that L-Glycine can help you fall asleep more quickly, reduce symptoms of insomnia, and improve your quality of sleep.
As you can see, Magnesium, Zinc, and L-Glycine can improve your overall health in a multitude of ways. That's why NightCap is such an effective supplement. In each serving, you get a healthy dosage of all three!
Keep reading to learn more about NightCap and how it can benefit you, so you can find out if it is the right sleep supplement for you.