Article Content
Coffee Alternatives For Energy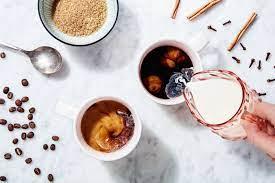 When it comes to taking on the morning, 63% of U.S. adults rely on a cup of joe to get the ball rolling. Coffee is one of the most popular caffeinated beverages to take with breakfast due to its flavor and effects. 
That being said, many people have been starting to swap out their morning coffee for healthier alternatives. In this article, we're going to learn about the history, uses, and side effects of drinking coffee every day. We will also go over the best coffee alternatives for energy and the health benefits of swapping out coffee for something else. 
After reading this article, coffee dependency will be a thing of the past! Let's dive in.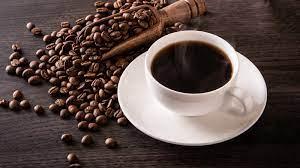 Coffee is a brewed beverage made from roasted coffee beans. Its origin can be traced back to a genus of plants called Coffea. 
That being said, coffee is so much more than a plant or a bean. It's also a delicious and energizing beverage! 
Bitter and dark, coffee is a morning beverage made with hot water and coffee beans. Even though it is a naturally bitter drink, everyone takes their coffee differently. Some enjoy their morning joe with cream and sugar, and some take it black. 
But how do the seeds from coffee plants become ground coffee beans, ready for brewing? It all starts with a coffee tree. 
Coffee trees are plants covered in green, waxy leaves. Coffee cherries (seeds) grow along the branches and take about a year to mature before they are ready for harvesting. Once harvested, the coffee bean is harvested from the coffee cherry, roasted, and ground. 
Once this process is completed, the ground coffee beans are ready for brewing! 
Did you know there are about 25 to 100 different species of coffee plants? That's why there are so many different brews to choose from. But where was coffee first discovered, and how did the beverage become such a global cultural phenomenon?
I'm glad you asked. Keep reading to learn about the history of coffee and its effects.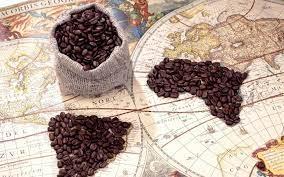 Oral tradition traces coffee origins back to modern-day Ethiopia. That being said, there is limited evidence of the consumption of coffee before the 15th century. 
Our earliest record of the cultivation and consumption of coffee dates back to the 15th century when coffee plants were transported from Ethiopia to Arabia. 
That being said, an old legend attributes the discovery of coffee to an Arabian goatherder from 850 CE. According to the legend, the goatherder noticed his goats acting strange, so he sampled the berries from the plants they were feeding on.
After sampling the berries, the goatherder experienced a surge of exhilaration and discovered the first coffee bean! 
Regardless of how coffee originated, it quickly became the third most popular drink in the world, right behind water and tea.
It's no surprise that coffee first gained popularity due to its caffeine content and energizing effects. However, coffee continued to increase in popularity over time for various reasons.
For example, coffee became extremely popular in religious circles because devotees were allowed to drink it, as opposed to alcohol and other off-limits beverages. Sufi monasteries in Yemen even went so far as to employ coffee as an aid to concentration during prayers.
In addition, because of its stimulating effects, coffee quickly became a social drink. Coffeehouses became the most popular meeting places. Today, many people get work done or meet at coffee shops for a productive and stimulating atmosphere. 
Whether you like it for its taste or for its stimulating effects, coffee is here to stay! That being said, what are the effects of drinking coffee daily? Let's discuss this below.
Side Effects Of Drinking Coffee Daily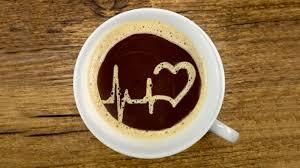 Even though coffee is an extremely popular drink, it can still have some negative side effects, especially when consumed on a day-to-day basis. Because of these side effects, pop culture is making the switch from coffee to energy drink alternatives. 
Let's go over the side effects of drinking coffee daily, so you can decide if it's worth it to consider looking into some coffee alternatives.
When it comes to drinking coffee every day, side effects include:
Insomnia
Nervousness
Restlessness
Upset stomach
Nausea 
Vomiting
Increased heart rate
Increased breathing rate
Increased blood pressure
Dependency 
It is generally recommended to avoid consuming more than 4 cups of coffee per day. If you are consuming more than 4 cups of coffee per day, you may be increasing your risk for heart disease and other health issues.
That being said, the side effects of being a daily coffee drinker entirely depend on caffeine tolerance. Caffeine tolerance is determined by gender, age, height, weight, and other factors. 
Still, the general side effects of over-caffeinating can last for several hours after consumption.
According to Healthline, caffeine's effect on our bodies peaks within 30-60 minutes of consumption, which is when you're most likely to feel jittery. 
In addition, you can't expedite the process either by drinking water or exercising. The only way to lower your body's caffeine levels is to let your body metabolize the caffeine naturally.
Caffeine has a half-life of around 5 hours in your body, meaning after 5 hours the level of caffeine will be half of what it was when you drank it. So if you have 200mg of caffeine, five hours later there'll be 100mg left in your system. 
But how does coffee affect our long-term ability to focus? Keep reading to find out.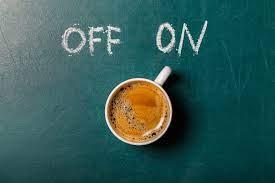 Caffeine is considered a stimulant. It stimulates the body's central nervous system and boosts the brain's production of a neurochemical known as dopamine. This can help us feel euphoric and energized.
In other words, coffee can actually help us stay energized and get stuff done! On the other hand, are the negative side effects of coffee worth the stimulation? 
I'm glad you asked. There are actually plenty of stimulating beverages that won't negatively impact our health nearly as much as a coffee can. 
Not to mention, the health benefits of quitting coffee are significant. Keep reading to learn more.
Health Benefits Of Quitting Coffee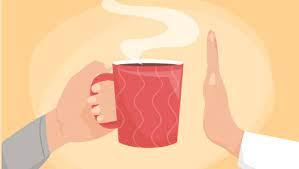 Recent studies have shown that quitting coffee can help you lower anxiety!
In addition, quitting coffee can help lower cortisol levels in the body.
Cortisol is a steroid hormone that tells your body to store belly fat. In other words, quitting coffee can help you lose weight! In addition, it can lower your blood pressure by several points. 
And it doesn't stop there. Additional health benefits of quitting coffee include:
Reduced anxiety
Improved mood
Improved sleep quality
Improved cortisol level regulation
Improved vitamin absorption
Improved mineral absorption
Improved blood pressure
 Improved heart rate
No dependency
As you can see, quitting coffee can benefit our health in many ways. But what should we drink instead?
Is there a stimulating beverage that can help us stay energized throughout the day, without the pesky side effects that coincide with daily coffee consumption?
Yes, there is! Let's discuss them below.
Best Coffee Alternatives For Energy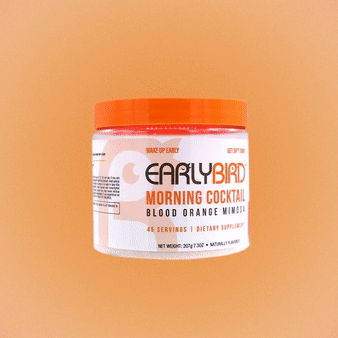 There are plenty of delicious and stimulating beverages out there that can help you stay energized throughout the whole day without making you crash. 
Not to mention, some coffee alternatives like EarlyBird can help you stay energized while actually lowering your blood pressure and improving your overall health! 
When it comes to drinks that can help you feel energized, some of the best beverages on the market include:
Yerba Mate
Matcha Tea
Golden Milk
Lemon Water
Chai Tea
Kombucha
Apple Cider Vinegar
All you have to do is find the morning beverage you like the best. 
My personal favorite morning beverage for energy is EarlyBird, an all-natural energy drink for go-getters. Keep reading to find out why EarlyBird is the number one coffee alternative for energy available on the market.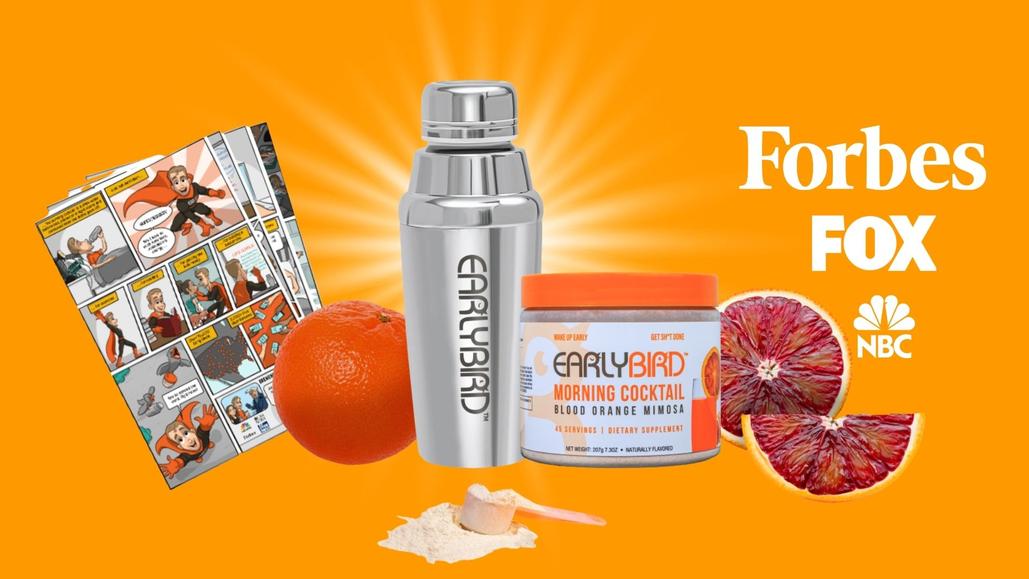 EarlyBird is an all-natural morning cocktail made especially for people like you who want to stay focused all day long. Not only does EarlyBird help keep you focused throughout the day, but it's filled with hydrating electrolytes. 
EarlyBird contains a unique blend of green coffee bean extract, antioxidants, L-Theanine, and L-Tyrosine. Not only does this genius blend help wake you up in the morning, but it keeps you feeling awake and alert all day without crashing. 
In addition, EarlyBird contains zero grams of sugar, zero carbs, and zero calories. It's almost too good to be true!
Drinking EarlyBird is my personal favorite coffee alternative for boosting my energy and getting sh*t done!
But what is the difference between EarlyBird, coffee, and some of the other coffee alternatives such as tea? 
I'm glad you asked. Let's discuss this below.
Coffee V.S. Tea V.S EarlyBird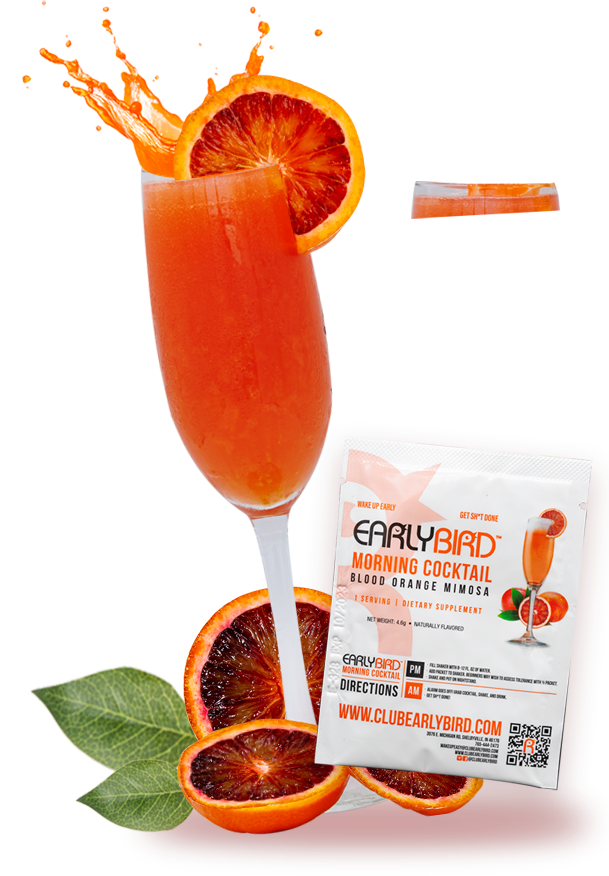 Coffee and tea are two of the most popular drinks around the world. Though largely dependent on brewing time, technique, serving size, and more, coffee often has double the caffeine as the same amount of tea. 
The average cup of coffee has nearly 100mg of caffeine, whereas a cup of black tea (the most popular type of tea worldwide) has around 47mg. 
Most people can safely have 400mg of caffeine per day maximum, and when your consumption levels are below that threshold, many studies have associated plenty of health benefits with the world's favorite stimulant. 
But is there a difference between coffee, tea, and energy drinks' impact on energy? 
Tea
Tea has less caffeine than coffee but it also has a lot of L-theanine, an antioxidant that stimulates your brain (Early Bird also makes use of L-theanine). 
According to Healthline, L-theanine provides anti-stress effects by increasing your brain's alpha waves, leading to a calm, relaxed feeling. 
Counteracting the stimulating effects of caffeine, you'll have an alert mind without feeling drowsy later on. This is why some think tea provides a smoother energy boost than coffee. 
Coffee
Coffee gives you an energy boost by boosting dopamine levels and blocking adenosine as we mentioned previously. 
Dopamine is responsible for your heart rate increase and the jittery feeling from drinking too much coffee - it also affects your reward system, which is why coffee can become addictive. 
Unlike tea, your body absorbs 99% of coffee's caffeine within 45 minutes of consumption, but blood concentrations are at their highest within 15 minutes of consumption, which is why many prefer a cup of Joe when they need a quick pick me up. 
EarlyBird
Early Bird combines the benefits of coffee and tea into one awesome way to wake up early feeling great. With the least caffeine of the three, EarlyBird minimizes negative side effects while maximizing health benefits.
For instance, EarlyBird can help you maintain high energy throughout the entire day without making you crash. In addition, EarlyBird is sugar-free, non-carbonated, all-natural, and chock full of electrolytes. 
Not to mention, EarlyBird can improve your overall mood. What can't EarlyBird do? It's the only morning beverage I'd trust to get my day started and get sh*t done!
In this article, we learned about the history of coffee and its side effects. We also discussed the health benefits of quitting daily coffee consumption.
In addition, we learned about the best coffee alternatives for maintaining high energy throughout the day. Don't forget to check out EarlyBird, the best morning beverage for maximizing productivity and getting sh*t done!