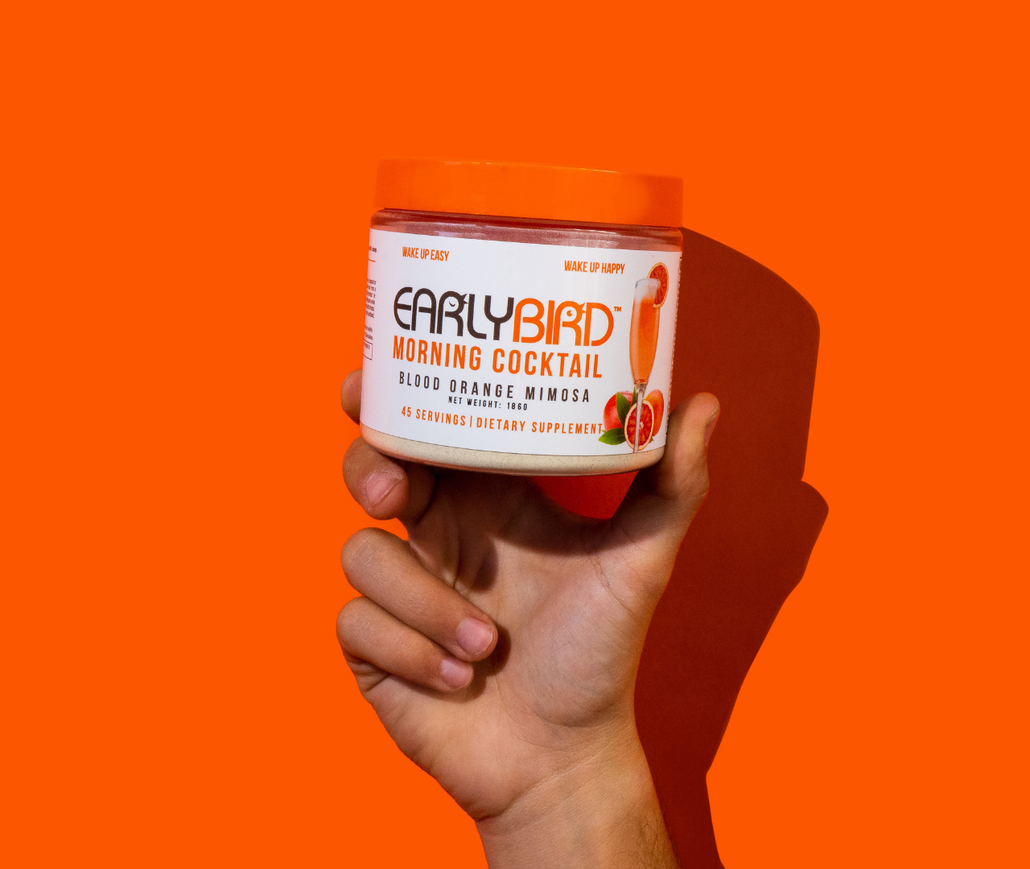 EarlyBird is the best energy drink with electrolytes on the market. It's a morning cocktail that you simply mix with water in your shaker cup and leave on your nightstand the night before.
Wake up, shake, and drink - it's that simple! 
It makes use of three nootropic blends designed to solve the three problems that keep you feeling tired and groggy in the morning. We call these the three keys to waking up early:
Hydration
Fast-acting, long-lasting energy
Mood enhancement 
Unfortunately, most of us wake up severely dehydrated, without energy, and in a bad mood - worse, other energy drinks do nothing to solve these problems.
Alleviating these three issues with our nootropic blends has helped tens of thousands of members in the Club stop hitting snooze, wake up early and get sh*t done.
One of the reasons we designed EarlyBird to mix with water is the importance of hydration. That's also why we packed it with electrolytes - to supercharge hydration!
Whether you want to study all night without feeling tired, stay awake in class, or you're just looking for the best energy drink to stay awake on the market, EarlyBird is your best bet. 
EarlyBird is by far the best energy drink with electrolytes - if you want to know more about the three keys to waking up early, click here. 

Or, click the button below to see our pricing and packages.