Article Content
Best Energy Drink for Running in The Morning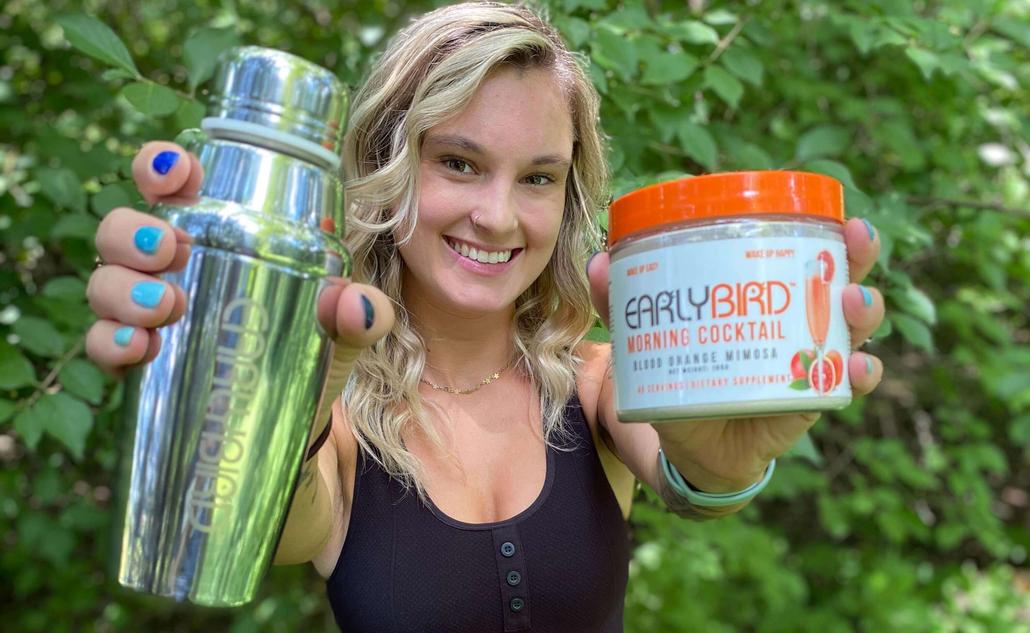 Running in the morning is a great way to start your day - it's healthy, productive, and sets you up for success all day long.
After all, there's nothing better than a runner's high!
Everything about waking up early and running in the morning sounds awesome, except when your alarm goes off at 6 AM and you'd rather hit snooze.
In this post, we're talking about the best energy drink for running in the morning so you can finally wake up early and get sh*t done, without the crash.
Whether you're new to running and want to get started, or you're a veteran runner that wants an extra pick-me-up to boost your performance, this is the post for you.
Let's dive in: 
What Should You Drink Before Running?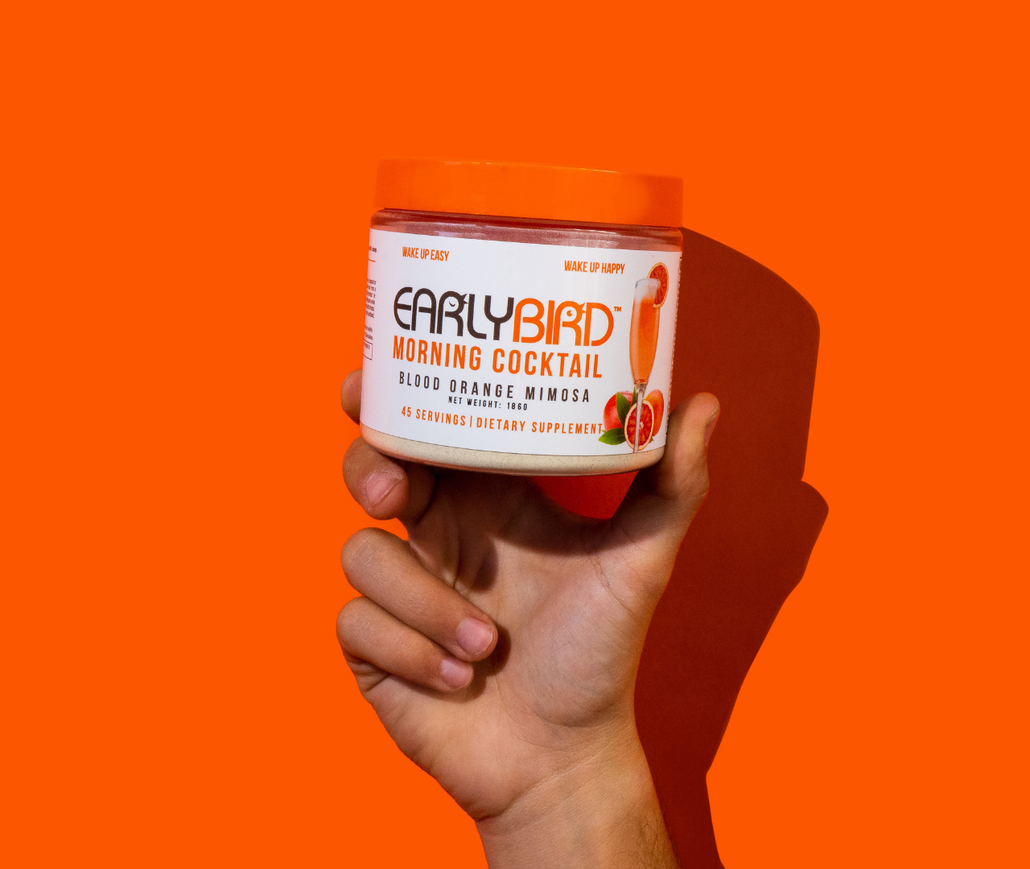 What you eat or drink before going on a short run (less than five miles) isn't so important, as your body will likely have enough glycogen to last the entire distance. You can get away with plenty of water and a light snack before heading out the door.
You will need to properly eat and hydrate before a long run, however, with adequate water and ideally electrolytes which will be lost in your sweat on the run. 
Caffeine has also been shown to help runners, according to Runners Connect. Having caffeine before your run will reduce your perception of effort, making it easier to run longer and faster without feeling as tired. 
Caffeine also makes it easier to trigger a runner's high, because it activates the same happy chemicals (endorphins) in your brain. 
Sugar isn't the end of the world before a run, as your body will likely burn it off quickly before it turns to fat. On the other hand, eating sugar before a long run will likely lead to a sugar crash, and potentially hitting "the wall" that so many runners dread.
Plus, sugar isn't good for you in the first place and is best to avoid in general. 
That being said, drinking an energy drink like EarlyBird before a morning run is a great way to prepare, as it has both electrolytes and caffeine from green coffee beans (and it's sugar-free).

In summary, you want to hydrate with water, electrolytes, and potentially caffeine before a run. 
How to Get Energy to Run in The Morning?
Running in the morning is awesome - but waking up early... not so much. 
If you're feeling tired before a morning run, it's likely one (or a combination) of the following:
1) Dehydration is a major reason why you feel tired and drowsy before a morning run. Overnight, you lose up to a pound from breathing (because water evaporates in your breath.)
2) You haven't woken your body up properly. Your muscles go into hibernation mode overnight, and expecting them to magically wake up immediately is not realistic. 
3) You're in a bad mood. Yes, runner's high will make you feel great, but you actually have to run for that to happen. And if you're relying on how you feel after being woken up at 5 AM by your alarm, you likely won't be in a good mood.
After years of researching the 3 keys to waking up early, we realized if any one of the three above are out of whack, you're doomed to feel tired before going for your morning run, which means you'll probably hit snooze instead of tying your running shoe laces and stepping out the door. 
That's why EarlyBird is designed to make sure you're hydrated, in a good mood, and filled with fast-acting, long-lasting energy so you can wake up feeling great and ready to run. 
Why EarlyBird is The Best Energy Drink for Running in The Morning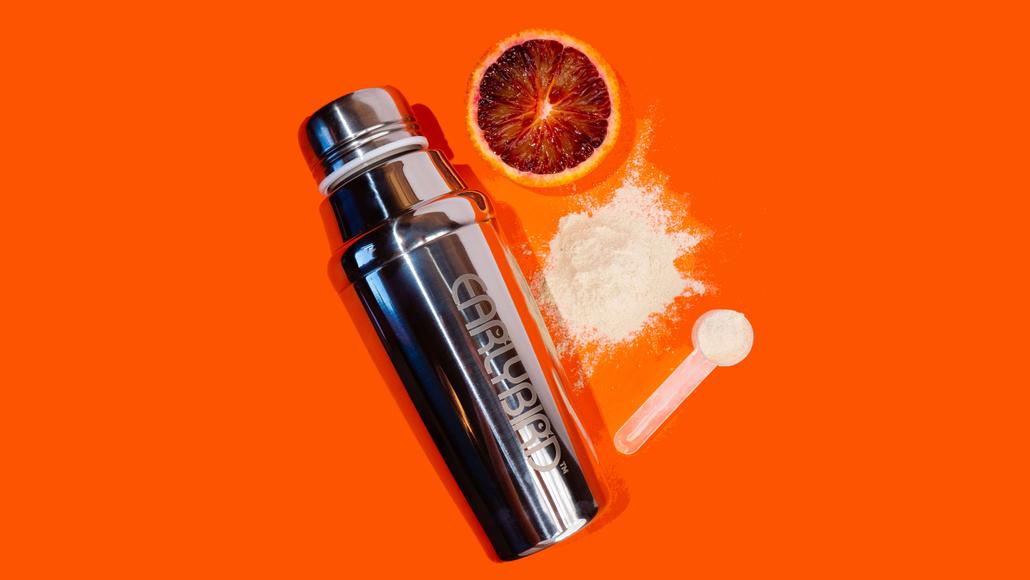 EarlyBird is the best energy drink for running in the morning on the market by a longshot.
Before you can worry about stamina and endurance on your run, you need to make sure you actually get out the door in the first place. 
If I had a dollar for every morning I told myself I'd go for an early run, only to hit snooze and go back to bed, I'd, well, I wouldn't be rich but would probably have at least a hundred more dollars. 
That being said, you need a way to not only get up, but get excited each morning. 
Enter EarlyBird.
EarlyBird is designed to hydrate you with water/electrolytes, give you fast-acting, long-lasting energy via green coffee bean extract, and it gives your brain/body everything they need to not only wake up but function in tip top shape throughout the day, and on your run.
Oh, and did we mention it tastes great without added sugar? If you're struggling to actually get out of bed and go for the run, EarlyBird is the solution for you. We've already helped thousands of go-getters like you wake up early and get sh*t done, and would love to help you do the same. 
But getting out the door is only half the battle, albeit an important half - it's also important that your energy drink enhances performance once you're running as well.
EarlyBird does exactly that - between the electrolytes, green coffee bean caffeine, and the fact it mixes with water, EarlyBird will keep you hydrated and energized during your morning run. 
If you want to go for a morning run, EarlyBird is the drink for you (and if you click the link below, you can get a free sample!)
Is It Okay to Drink Energy Drinks in The Morning (Before a Run)?
The short answer?
Drinking energy drinks in the morning is fine.
The long answer?
It depends. 
Drinking an energy drink in the morning like EarlyBird is totally fine because it's not a traditional energy drink like Monster. 
Instead, EarlyBird makes use of three special nootropic blends that actually give your brain and body what they need to fire on all cylinders. No calories, no carbs, no sugar, no bs. 
On the other hand, drinking a Red Bull or Monster every morning is not recommended. They're loaded with sugar, and aren't much more than glorified cans of soda with different marketing. 
So if you want extra energy every morning, avoid those sugary drinks, and opt for a cup of tea, coffee, or best of all, EarlyBird. 
Does Caffeine Help You Run Longer or Faster?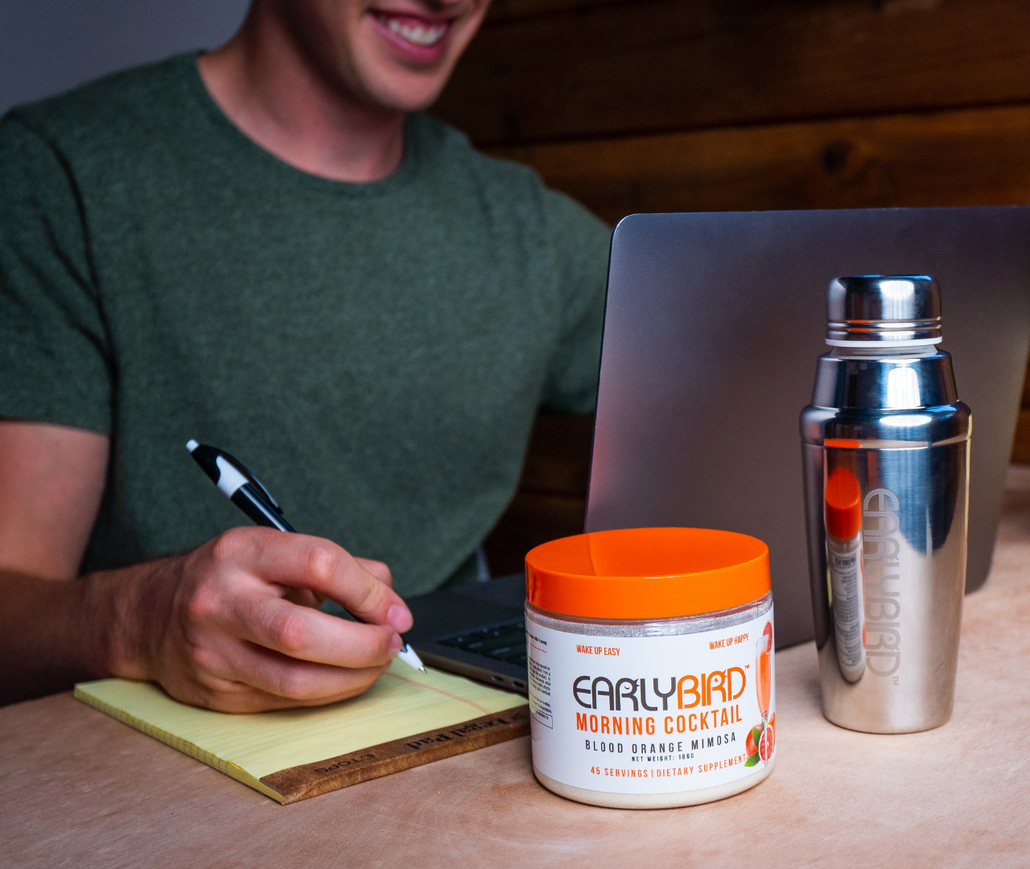 Electrolytes are vital for many of your body's critical functions, according to Cedars-Sanai. 
Here's a quote from Roswell Park that further explains electrolytes' importance:
"Electrolytes are electrically charged minerals and compounds that help your body do much of its work — producing energy and contracting your muscles, for example. Sodium, chloride, potassium, and calcium are all types of electrolytes."
Put simply, if you like your body functioning properly - and better yet, optimally - you need electrolytes in your system. 
Pros and Cons of Caffeine Before a Morning Run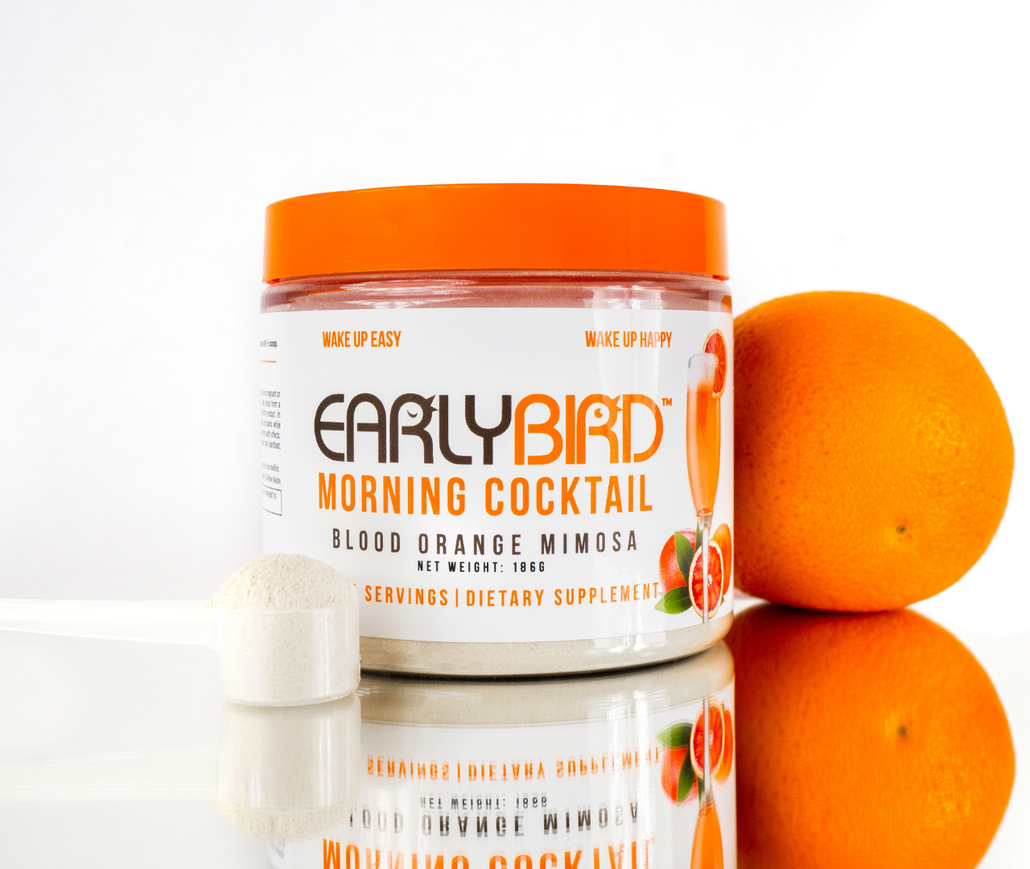 Drinking caffeine before your morning run is a great way to make the most of your jog, but that doesn't mean caffeine in the morning is without its drawbacks.

Let's take a look at the pros and cons of having caffeine before your morning run:
Pros 
First of all, caffeine improves your mental alertness, which is critical when you're aiming to go on an early morning run without feeling groggy. Considering getting out the door is half the battle, caffeine can be a great way to ensure you don't hit snooze and ditch the run. 
Caffeine also decreases your perception of effort, which means you can run faster, farther, and longer without feeling as tired. This performance-enhancing effect may not help top-tier athletes, but for most people wanting to go on a morning run, caffeine has been shown to boost performance. 
Believe it or not, caffeine has also been shown in some studies to increase fat utilization, which is great for those wanting to lose weight. It's important to note however, you won't burn any fat until you've depleted all of the carbohydrates in your bloodstream. 
Caffeine also triggers the same 'feel-good' chemicals in your brain associated with the "runner's high" which means you'll feel even better during and after your runs. And if you know anything about forming habits, it's important to make the habit feel good. 
That being said, drinking caffeine and feeling the runner's high will help make the habit more addicting, which means you're more likely to actually go for a run every morning. 
Lastly (this goes along with decreasing perception of effort), caffeine can help increase your pace as well. 
Cons 
Drinking caffeine before a run is not without its downsides. First of all, some may experience gastrointestinal distress after having a cup of joe (or caffeine in general). 
That's fancy talk for a stomachache, more or less. I've had issues with this myself - in fact, when I have caffeine in the morning, best case scenario I lose my appetite, the worst-case scenario my stomach hurts for several hours. 
If you normally don't have issues with caffeine, however, you likely have nothing to worry about in this department. 
Caffeine has also been shown to cause headaches, which is the last thing you want to deal with on a morning run. And lastly, too much caffeine can cause the jitters, though you likely won't notice until after you're run. As long as you don't have any underlying heart conditions you shouldn't have to worry about long-term consequences because of too much caffeine, but the jitters aren't pleasant nonetheless.