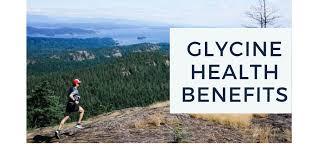 Health Benefits of L-Glycine
L-Glycine is chock-full of health benefits and is effective in preventing serious bodily ailments like heart attacks and strokes. Experts claim that taking L-Glycine daily can improve your cognitive functioning. 
Most significantly, L-Glycine is used to treat patients with schizophrenia. Schizophrenic adults suffer from disturbances in the N-methyl-D-aspartate receptor (NMDA). Evidence suggests that L-Glycine can bind to the NMDA receptor, making it a potentially safe tool to improve negative symptoms of schizophrenia. 
A recent study conducted at Ezrath Nashim-Herzog Memorial Hospital in Jerusalem, Israel, observed a significant improvement in the symptoms of schizophrenic patients who underwent L-Glycine treatment. 
If you or a loved one is suffering from schizophrenia, supplementing L-Glycine might relieve your symptoms. Consult a health care professional to find out if taking L-Glycine is right for you.
In addition to the benefits already mentioned, increasing your L-Glycine intake can improve your health in the following ways:
Improves quality of sleep
Protects liver from alcohol poisoning
Protects the heart from failure
Protects against muscle loss
Aids people with type-2 diabetes
Decreases oxidative stress 
Improves brain and muscle performance
Regulates nerve impulses in the Central Nervous System
Excretes toxic substances from the body
It's important to note that insufficient levels of L-Glycine can actually affect your health in negative ways. Research suggests that L-Glycine shortages may result in abnormal growth and immune system malfunction. 
Not to worry! There are plenty of foods you can eat to increase your L-Glycine intake and promote your overall health.