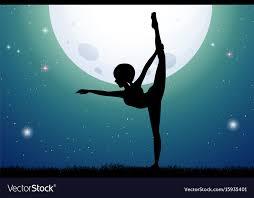 Yoga's been around for thousands of years for a reason! But why should you practice yoga before bed? Well, because yoga implements stretching and breathing exercises into the mix, it's a perfect way to check in with and relax your physical body before you give it a night's rest. 
It's important to keep in mind that some yoga flows are lighter than others, like bedtime yoga! Think of it as a wind-down evening stretch to expel stress from your limbs before going to sleep. Not only can bedtime yoga improve your physical health, but it can also help you achieve a deeper sleep, assisting you to sleep through the night and wake up feeling refreshed. 
Another great way to get a deeper, quality night's sleep is by drinking NightCap, my personal favorite evening cocktail. NightCap is chock-full of healthful ingredients that can help you sleep deeply through the night and improve your overall general health. It's also the perfect refreshment after a fulfilling bedtime yoga session. 
In addition to improving your sleep quality, check out this list of all the many ways bedtime yoga can improve your well-being:
Weight Loss
Improves sleep quality
Improves quality of life
Promotes relaxation
Boosts immune system
Alleviates stress
Increases flexibility
Promotes mental health
Promotes a sense of belonging
Prevents injuries 
The best part about all the above-mentioned health benefits is that you can reap these benefits with simple, entry-level poses. You don't have to break your back to wind down! 
Doing simple yoga poses consistently before bed for as short as fifteen minutes can make all the difference in your day-to-day physical and mental health. Keep reading to find out which poses are best suited to try out before hitting the hay.