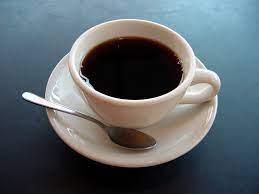 Coffee
In a recent study by the Journal of Biological Rhythms, participants who drank coffee in the afternoon expressed a significant increase in difficulty when it came to falling asleep. In addition, participants woke up more frequently throughout the night and expressed not feeling well-rested the following morning.
Alcohol
Even though alcohol induces sleepiness, it is directly linked to poor sleep quality and decreased sleep duration. Studies show that alcoholism can lead to insomnia and worsen symptoms of sleep apnea. 
In other words, drinking alcohol before bed can significantly impact your sleep cycle, circadian rhythm, and mood.
Soda
Did you know that almost 50% of adults consume at least one carbonated beverage a day? If you want to get a good night's sleep, you should avoid drinking soda before bed. 
Not only is soda concentrated with added sugar, but it is also a major source of caffeine. Consequently, like coffee, soda can keep you up at night, contribute to restless sleep, and affect your overall health and mood.
Black and Green Tea
Black and green teas are some of the most caffeinated teas on the market. If you drink black or green tea before bed, you will surely be up all night, making them some of the worst drinks you can drink before bed.
As you can see, drinking any of the above-mentioned drinks can drastically impact your sleep cycle. But why is getting a good night's sleep so important? Keep reading to find out.