Product Content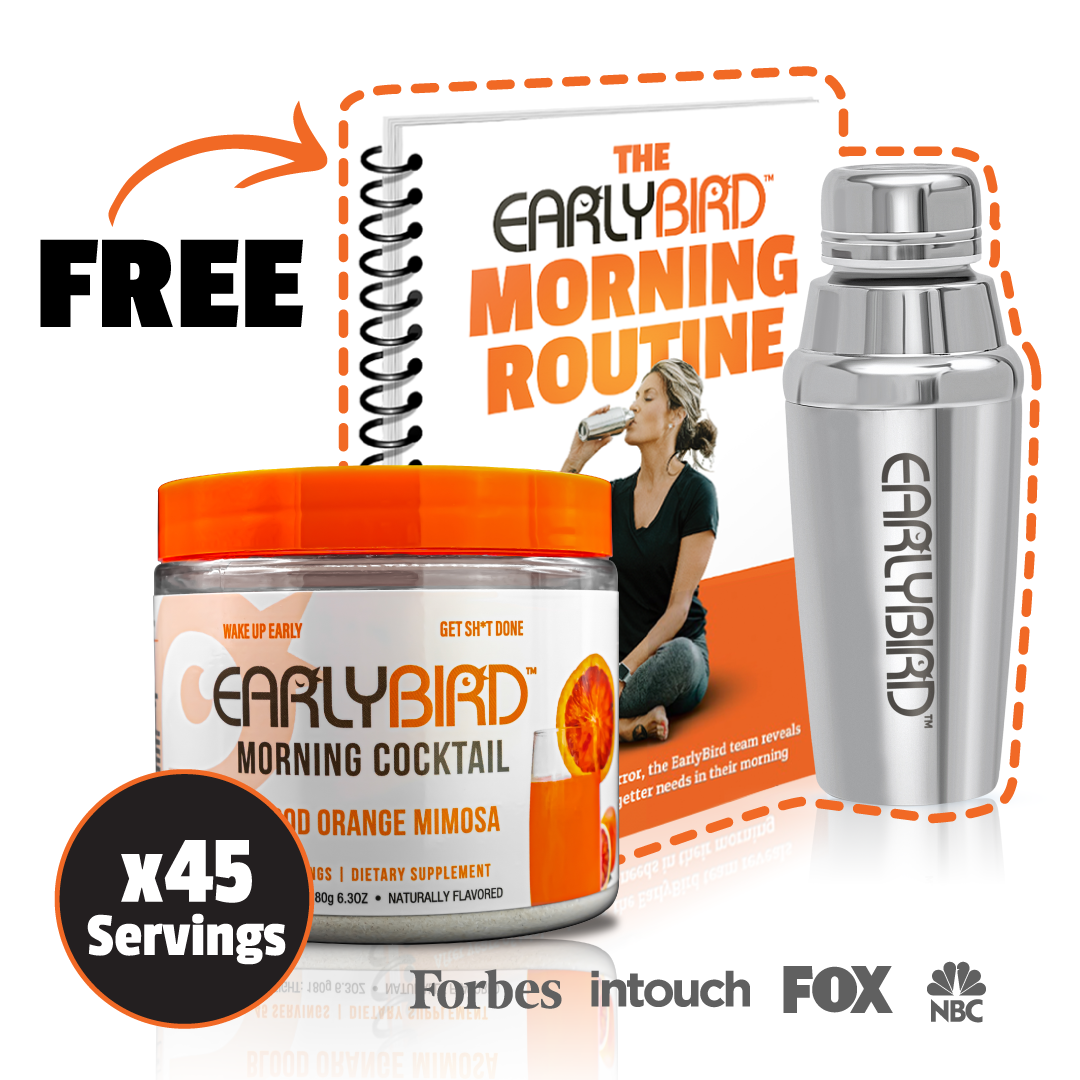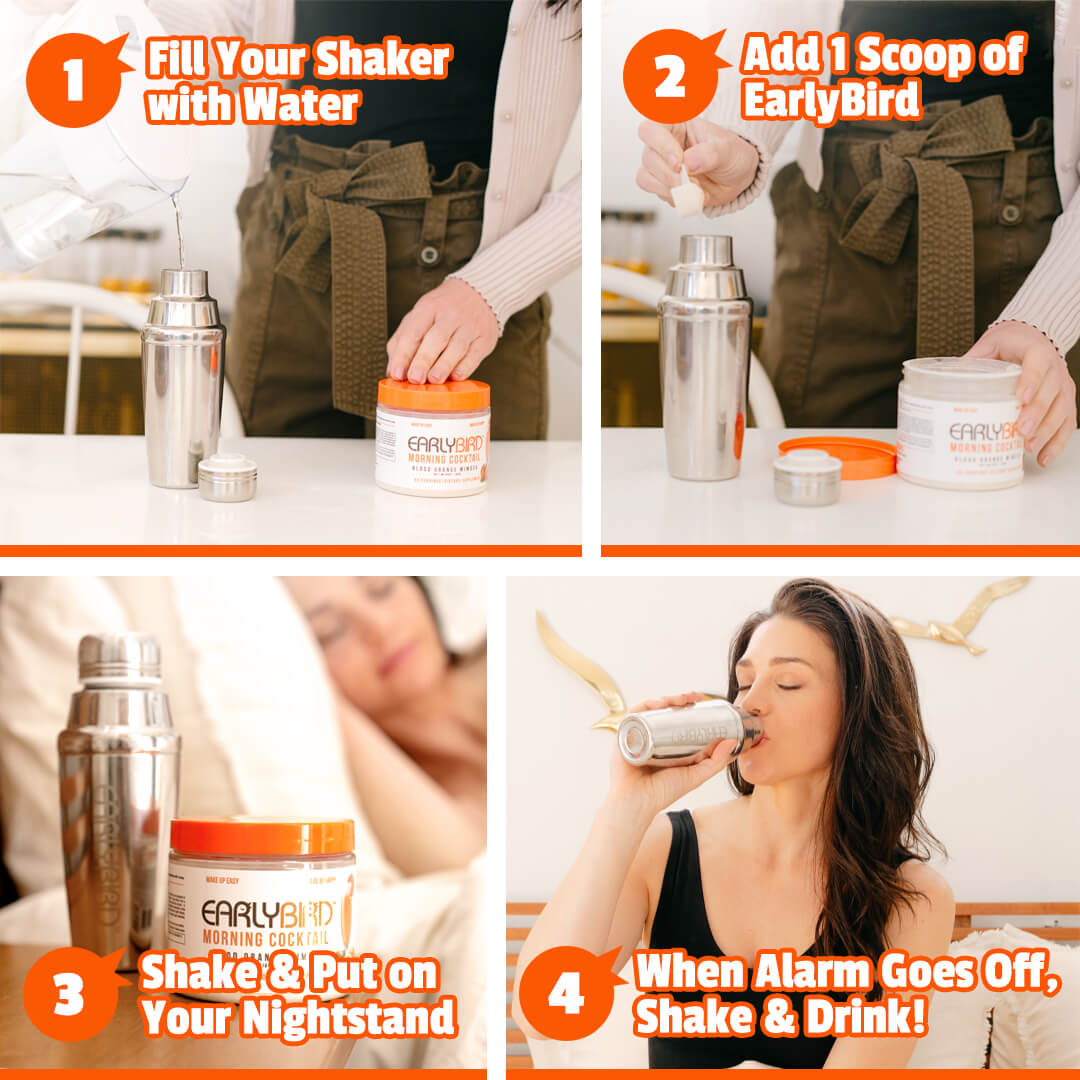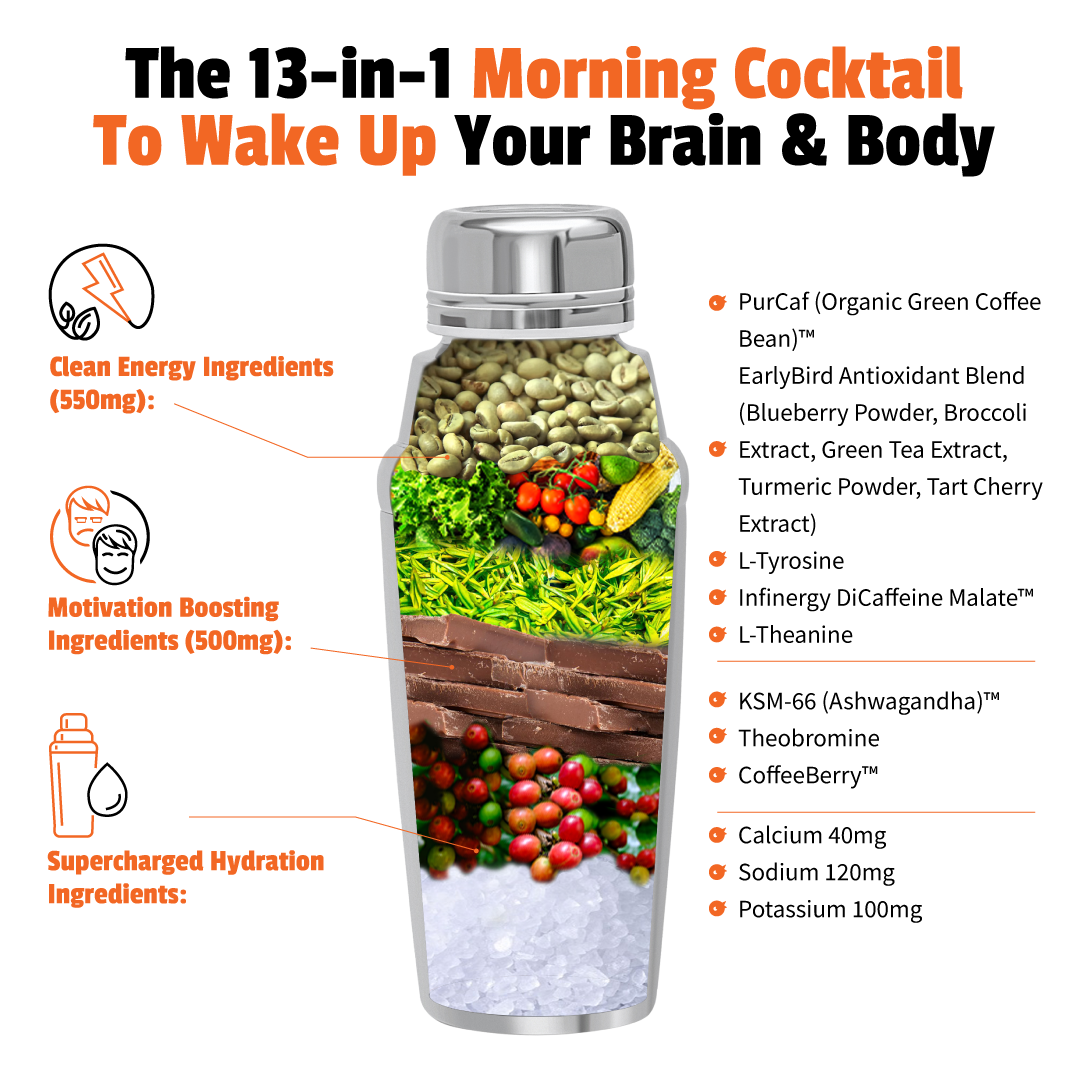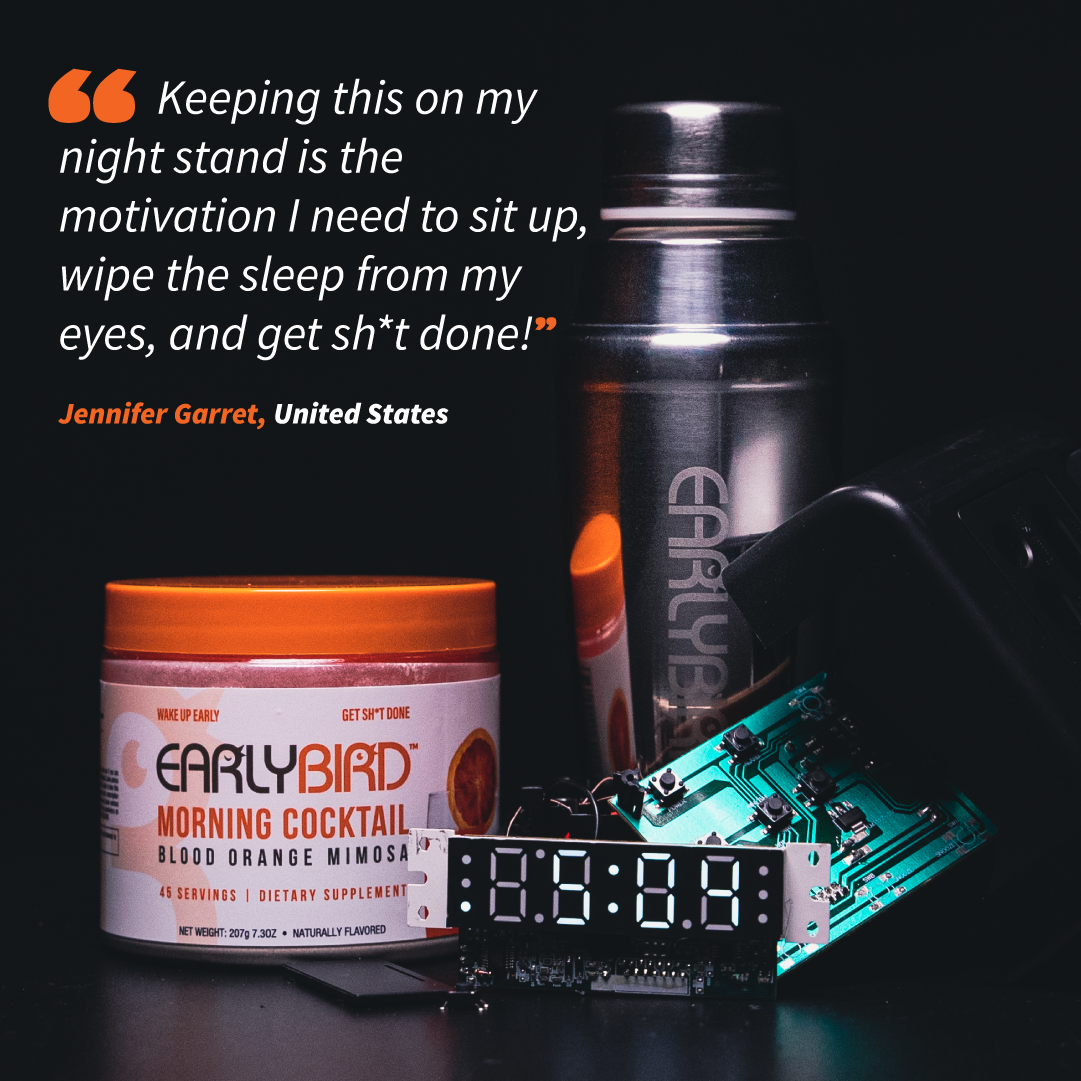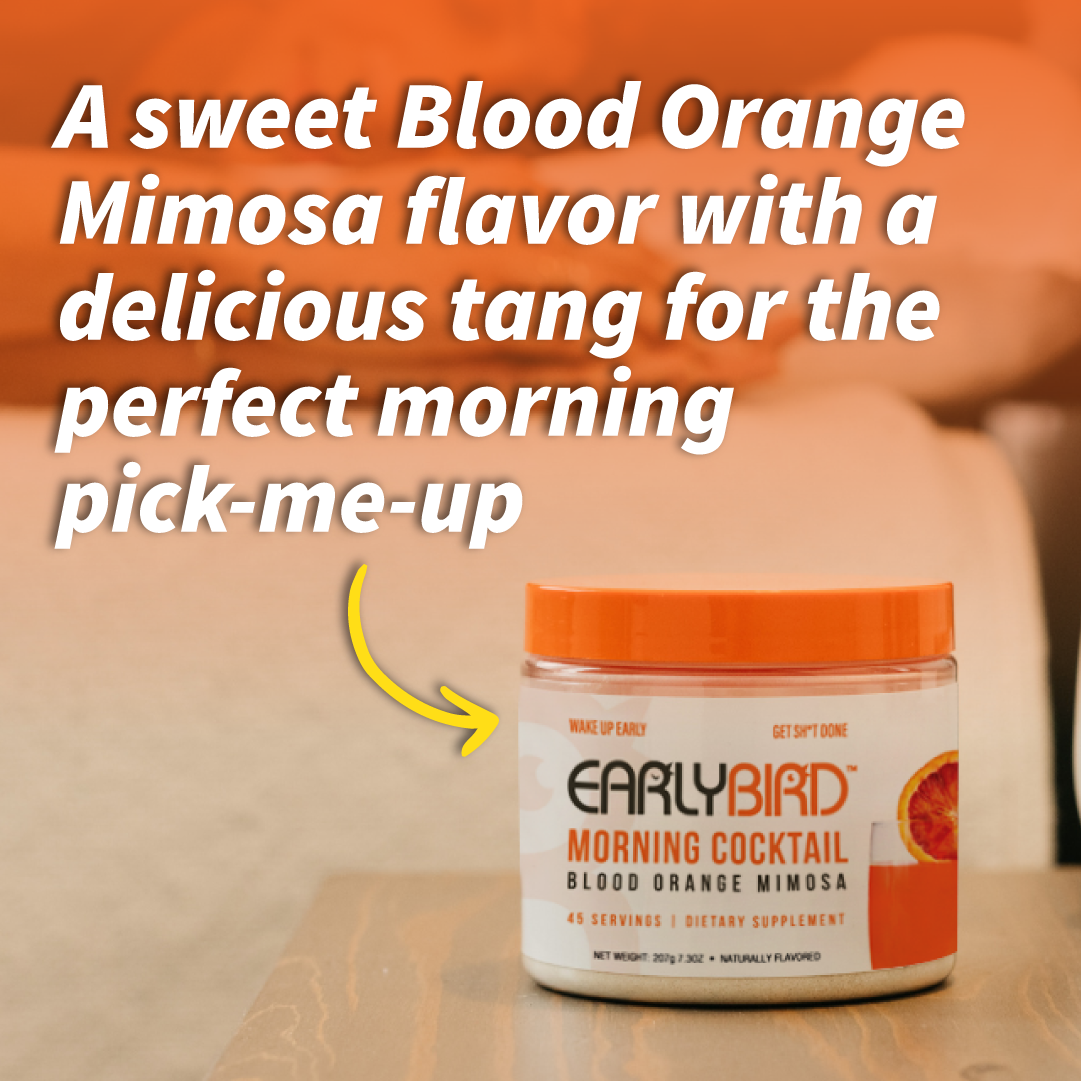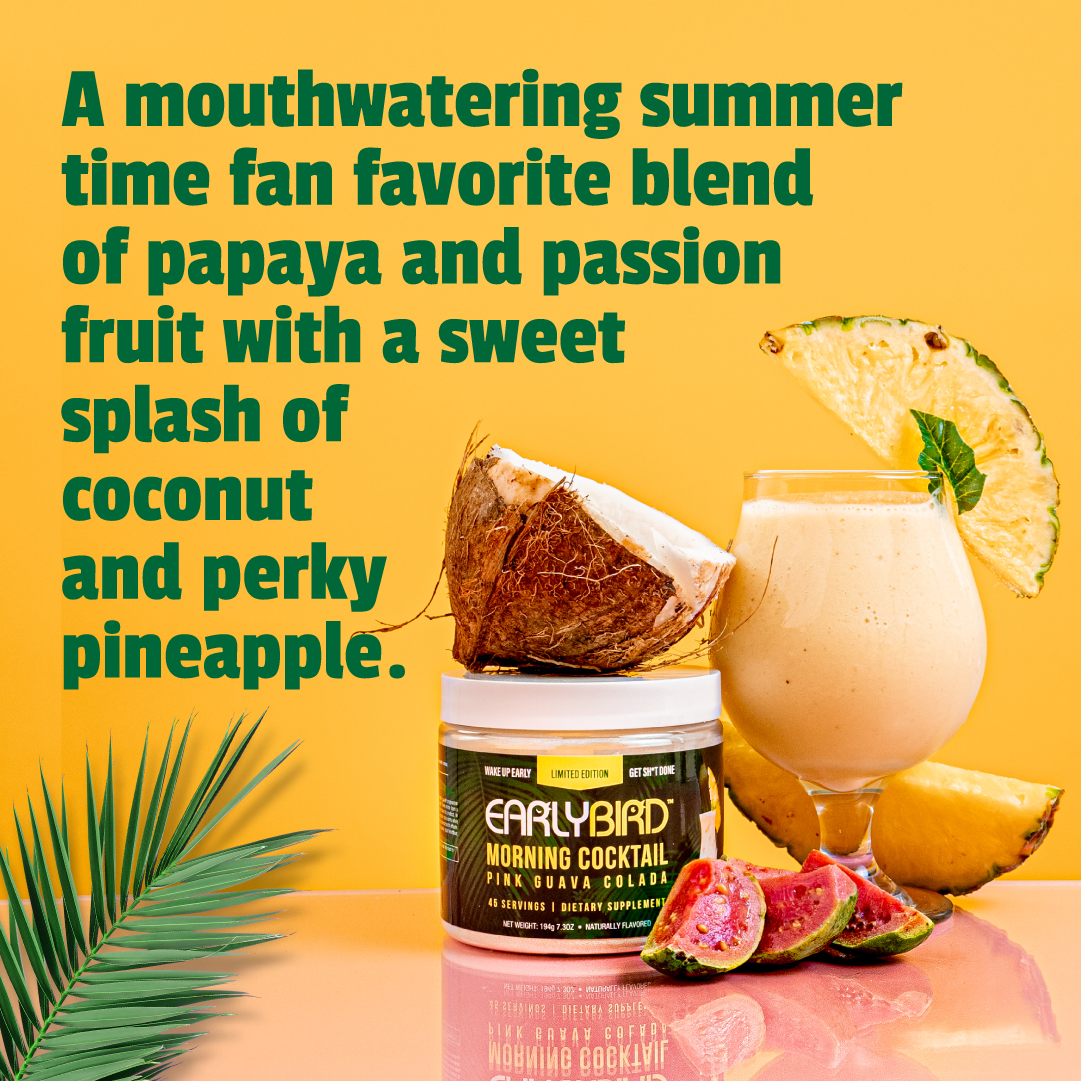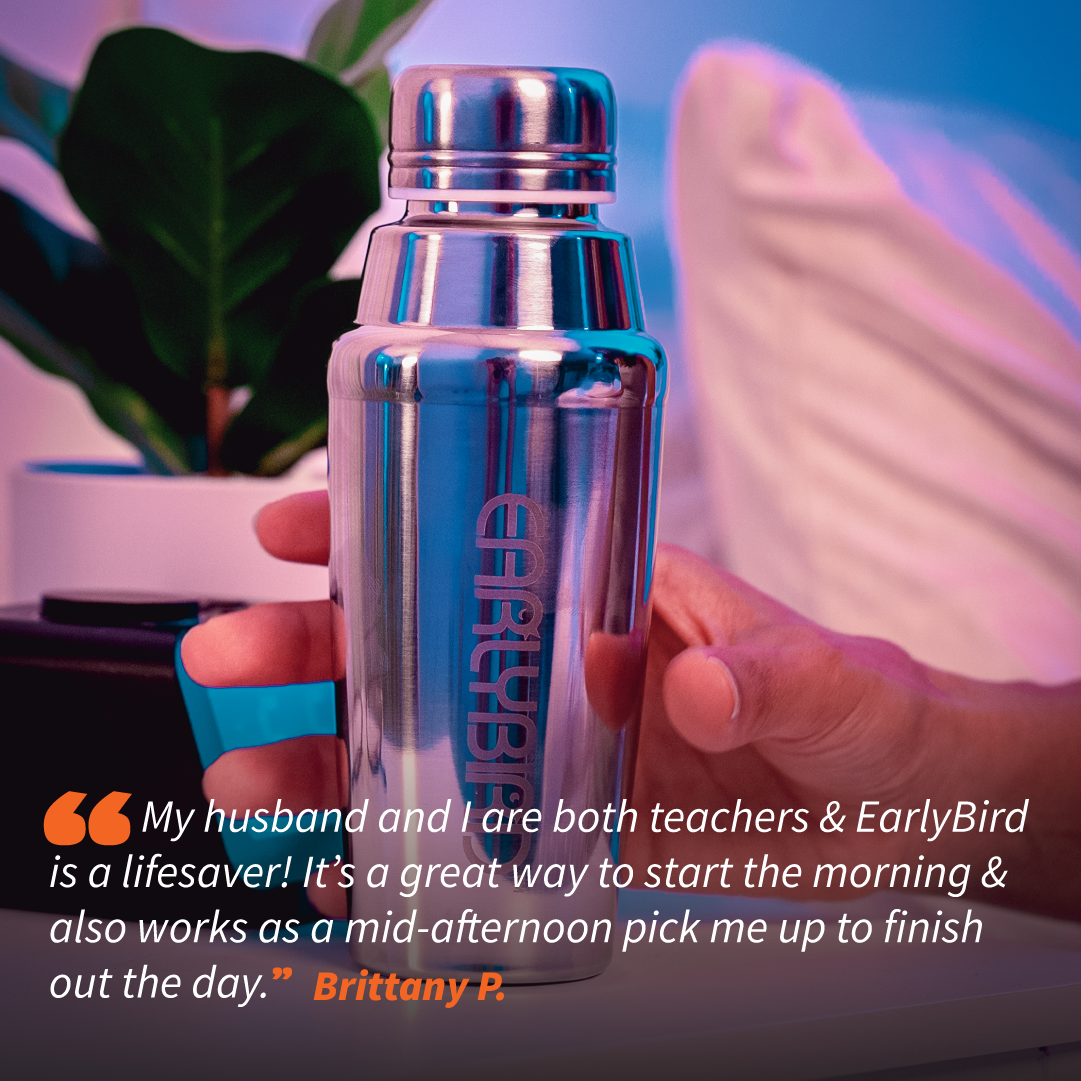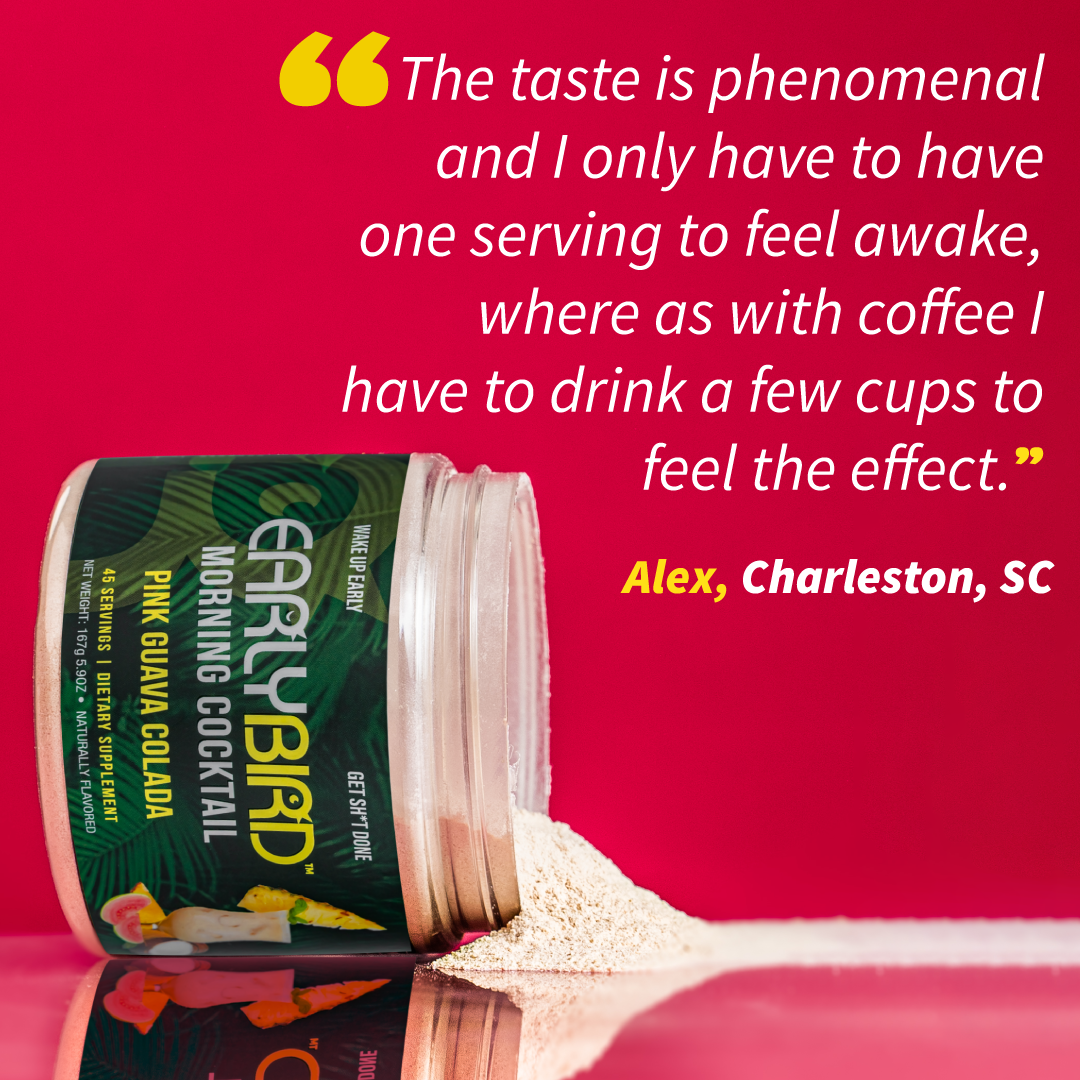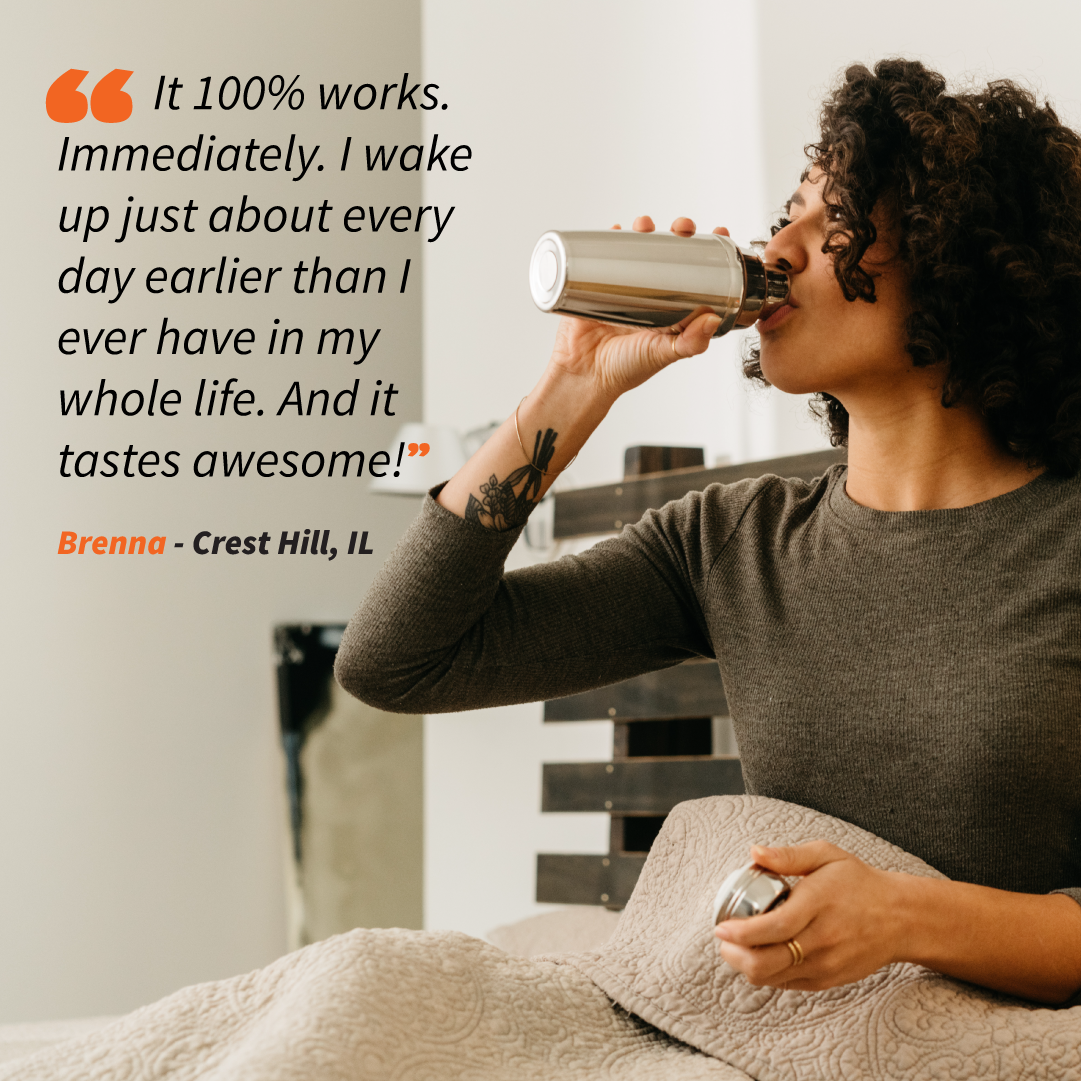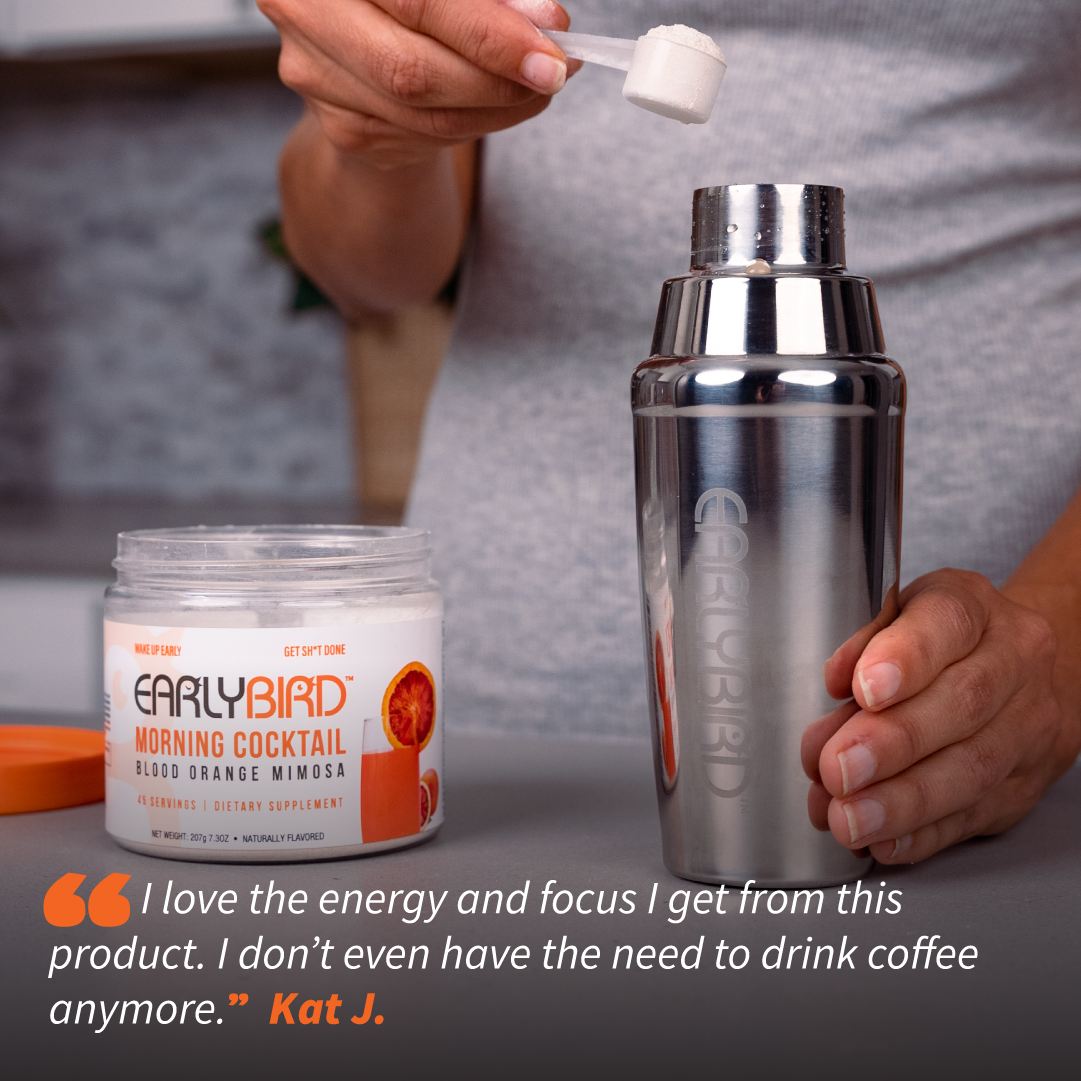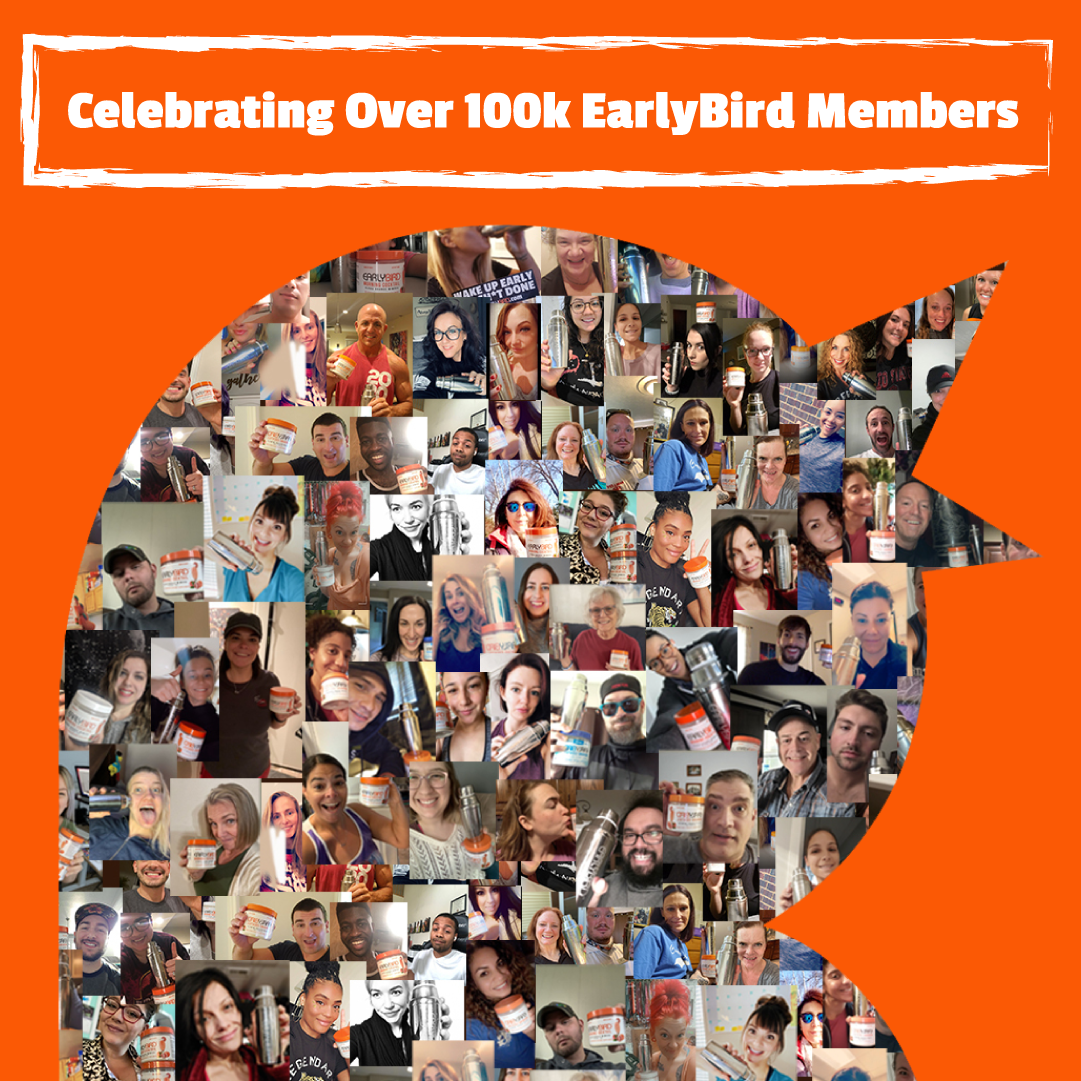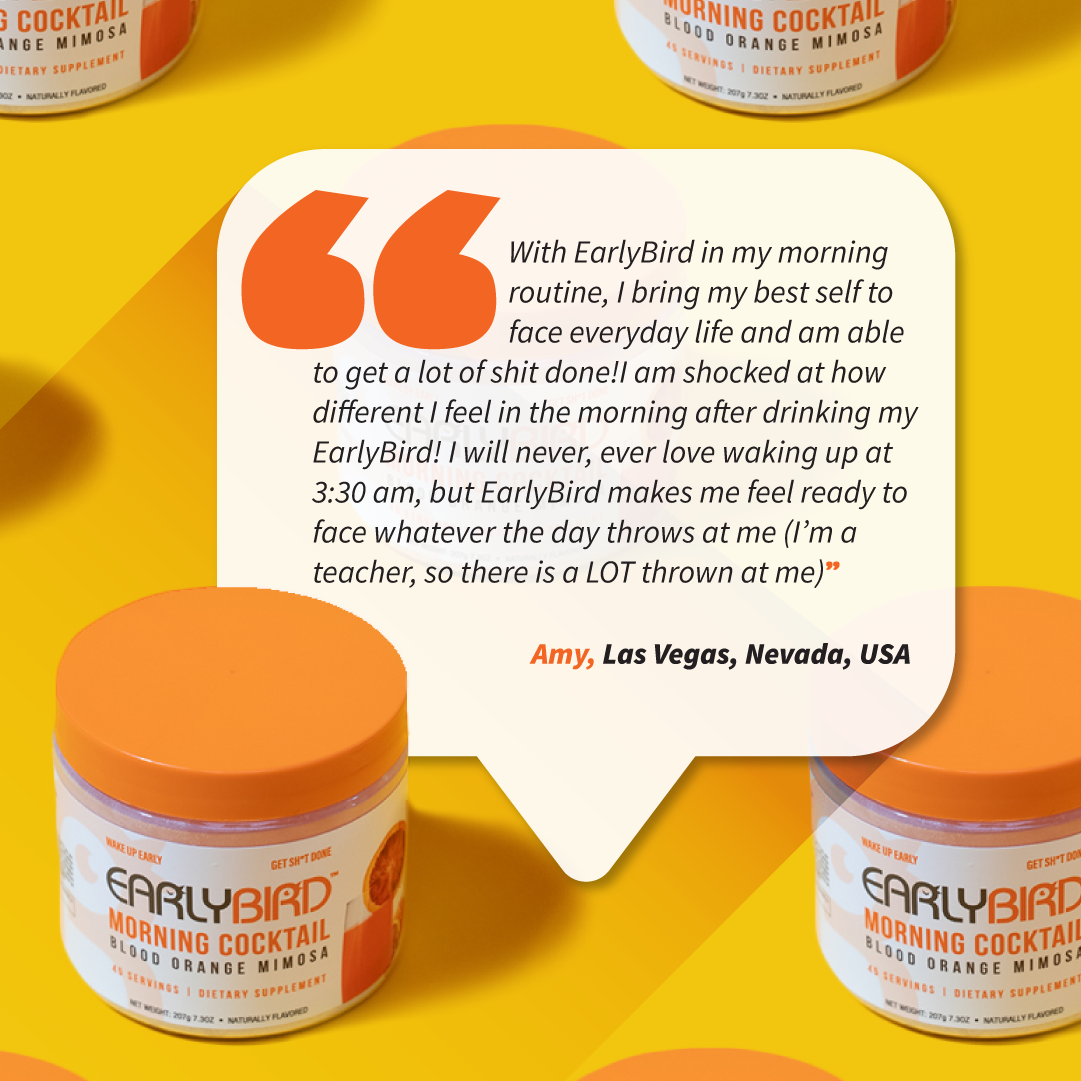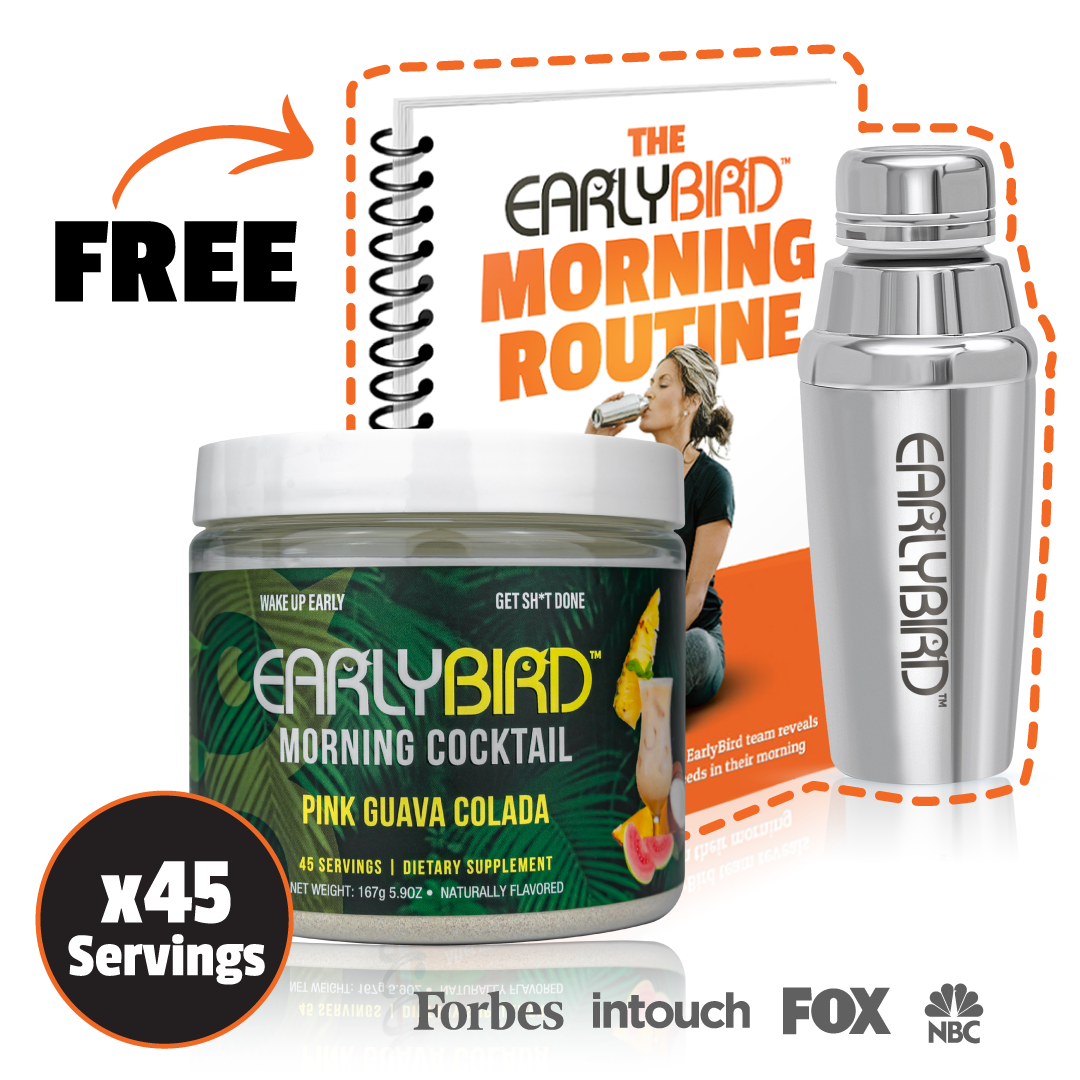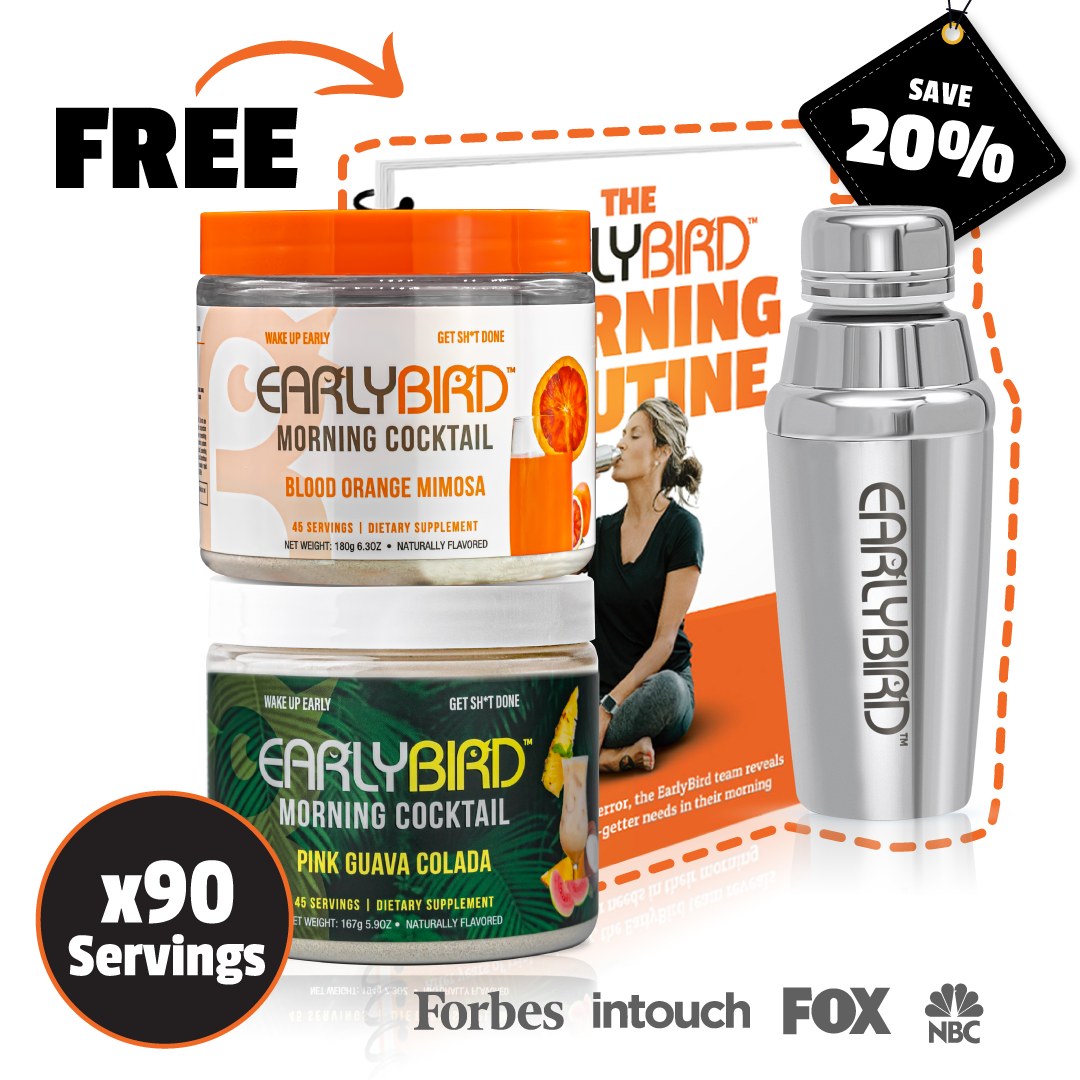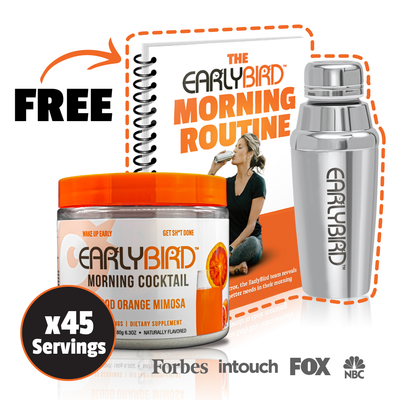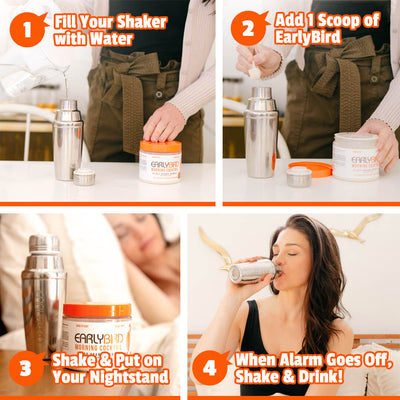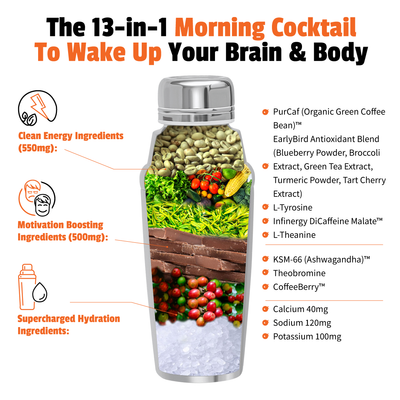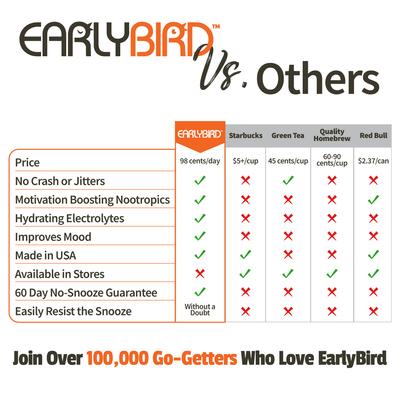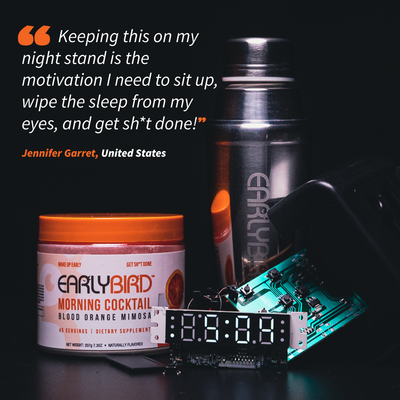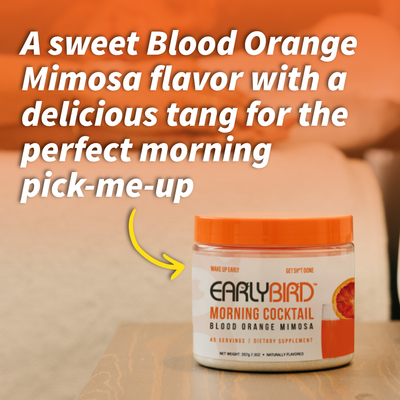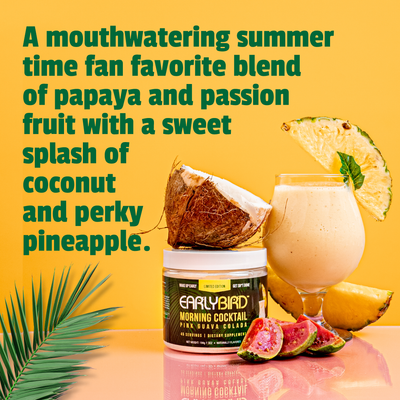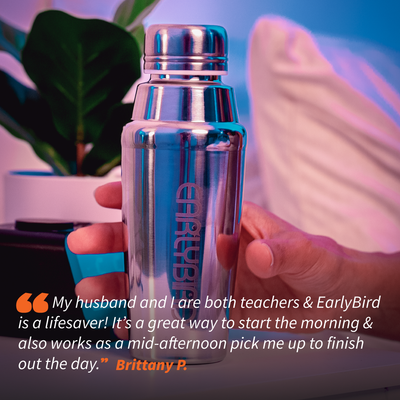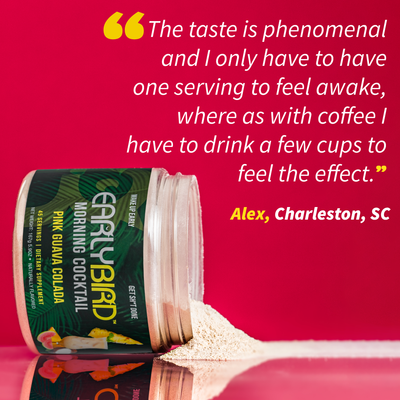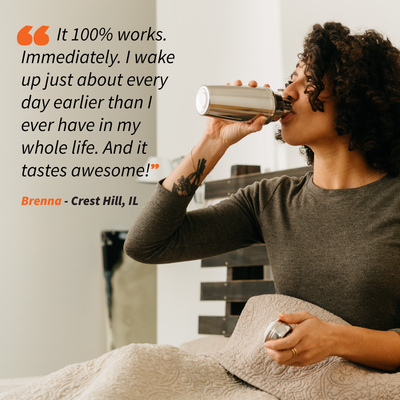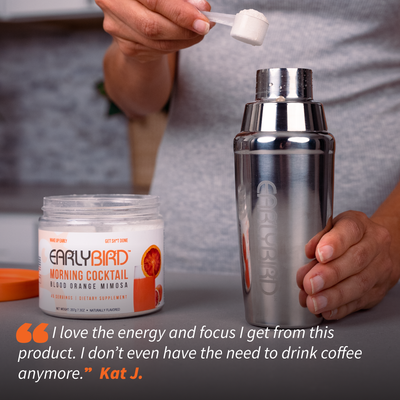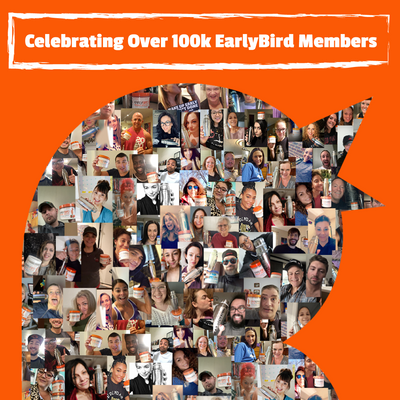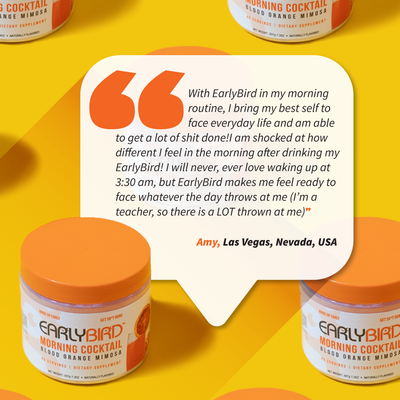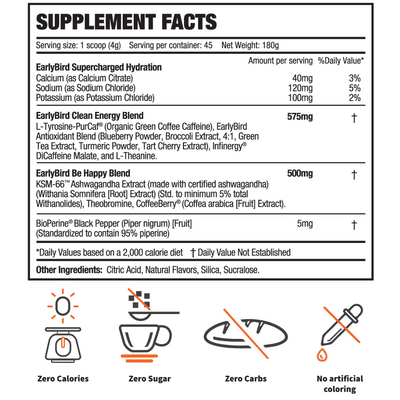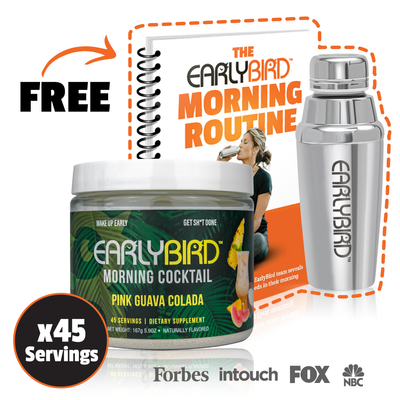 EarlyBird Morning Cocktail w/ FREE Cocktail Shaker & E-Book
EarlyBird Morning Cocktail w/ FREE Cocktail Shaker & E-Book
Product Description
Description
Try EarlyBird Today and Receive:
 1) EarlyBird

Morning Cocktail
45 servings (1 scoop per morning)
Clean energy, motivation boosting nootropics, and electrolytes
 2) FREE EarlyBird

Cocktail Shaker
Our signature 10 oz shaker makes the perfect Morning Cocktail, every time
Shakes & blends for maximum flavor
Easy-pour design lets you enjoy your EarlyBird straight from the shaker
Screw-on lid to prevent any leaks
3) FREE

 

Shipping!
 
4) FREE E-Book-

The EarlyBird Morning Routine
Habit #1:

 

The best way to get a mental edge over any competition (it's not easy, but so worth it!)

Habit #2

: The exact stretching routine to do every morning that drastically increases mobility in less than 15 min

Habit #3

: Discover the journaling technique that relieves all stress and puts you in a "get sh*t done" mentality!

Habit #4:

 

The movement routine that easily gets your blood flowing

3 Bonus Habits

 

giving you the ability to create your own personalized Perfect Morning Routine
5) Unlocked Ability

 to Subscribe & Save
After purchasing your starter kit you'll have the ability to subscribe & save!
Ingredients
Supercharged Hydration Blend:
Calcium, Potassium, Sodium

Clean Energy Blend:
L-Tyrosine, PurCaf, EarlyBird Antioxidant Blend (Blueberry Powder, Broccoli Extract, Green Tea Extract, Turmeric Powder, Tart Cherry Extract), Infinergy, L-Theanine

Be Happy Blend:
KSM-66 (Ashwagandha), Theobromine, CoffeeBerry

Absorption:
BioPerine (Black Pepper)

Caffeine: 1 serving (or 1 scoop) has 150 mg of natural caffeine from 2 patented ingredients. The first is purcaf (green coffee bean extract). The second is Infinergy (a form of caffeine that has an extended release for long term energy)
Shipping & Guarantee
When will my order ship?
Once an order is placed we typically ship within 1 business day. The delivery time is typically 2-3 business days, but can be longer depending on location and circumstances.

60 DAY - KEEP THE SHAKER - MONEY BACK GUARANTEE:
We stand behind our product.

100% refund PLUS you'll keep your Cocktail Shaker if you're not satisfied with EarlyBird.

No questions asked.

Simply contact us at wakeupeasy@clubearlybird.com