Product Content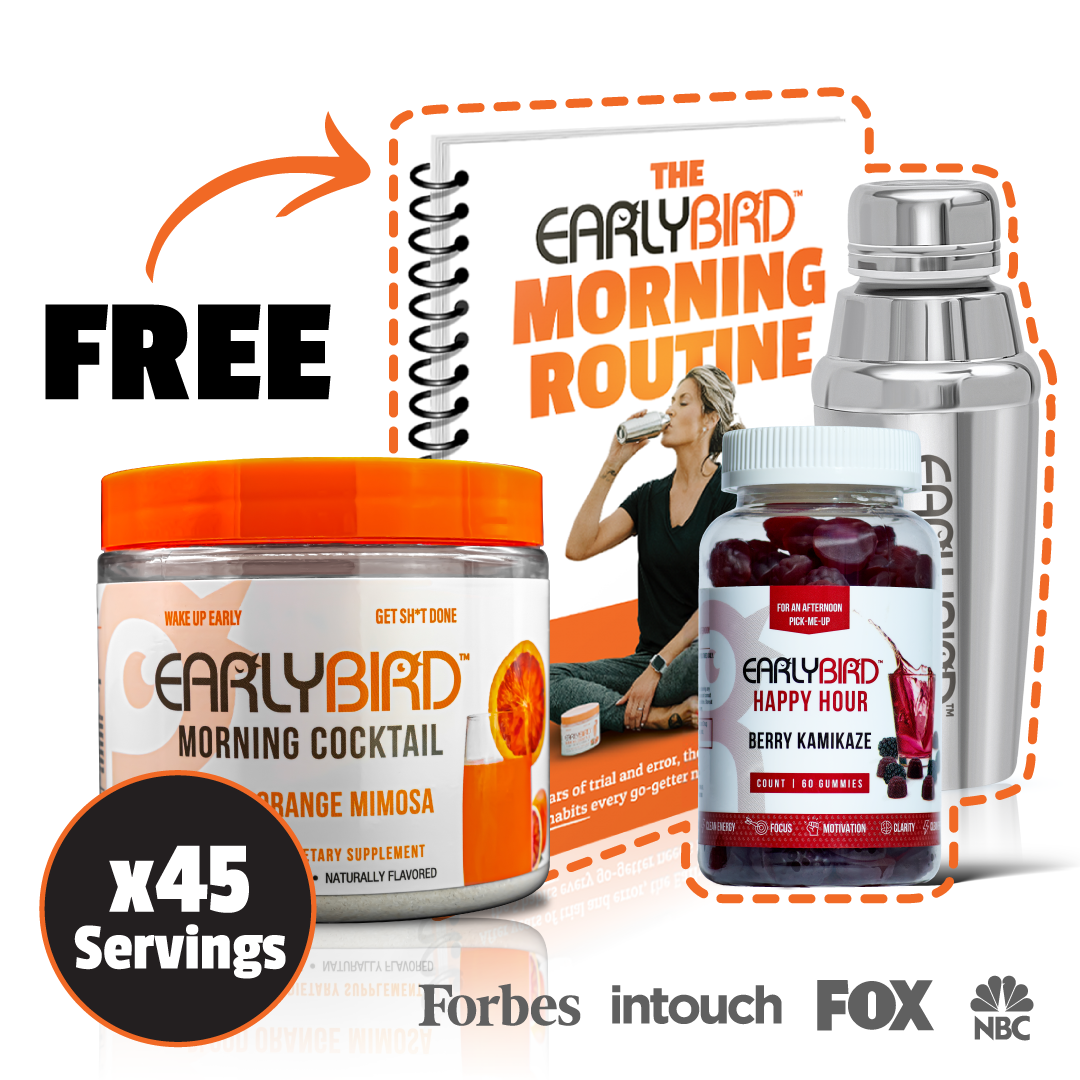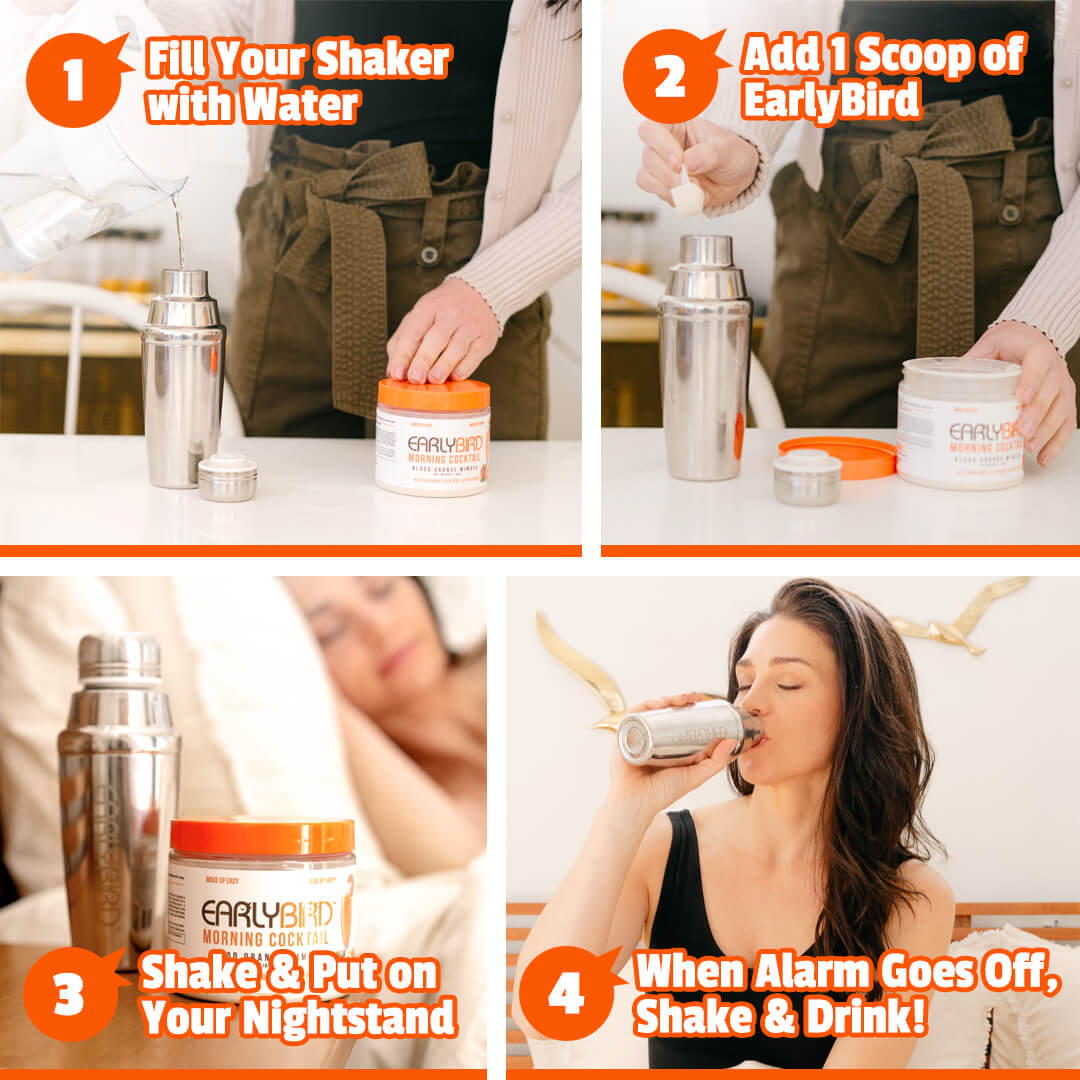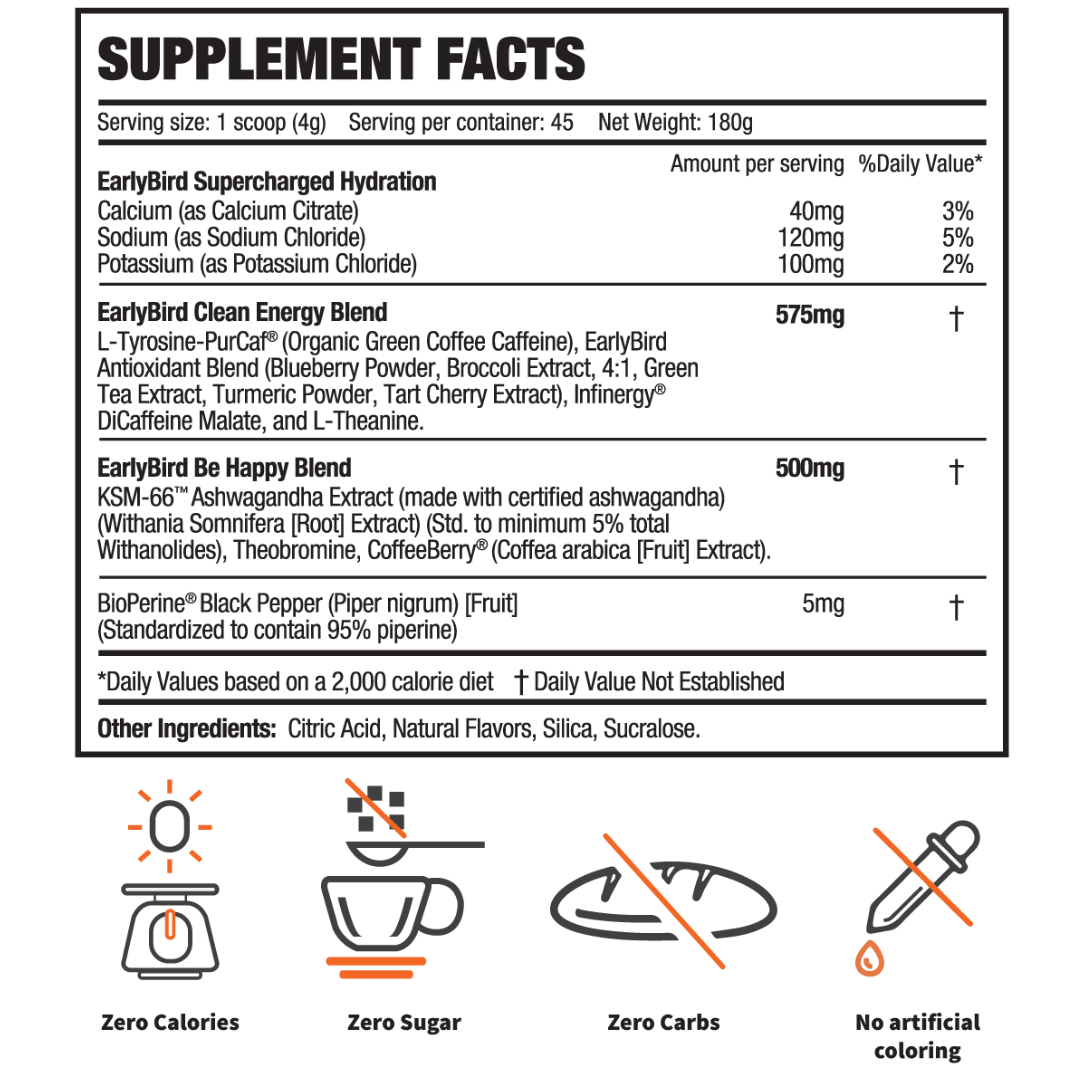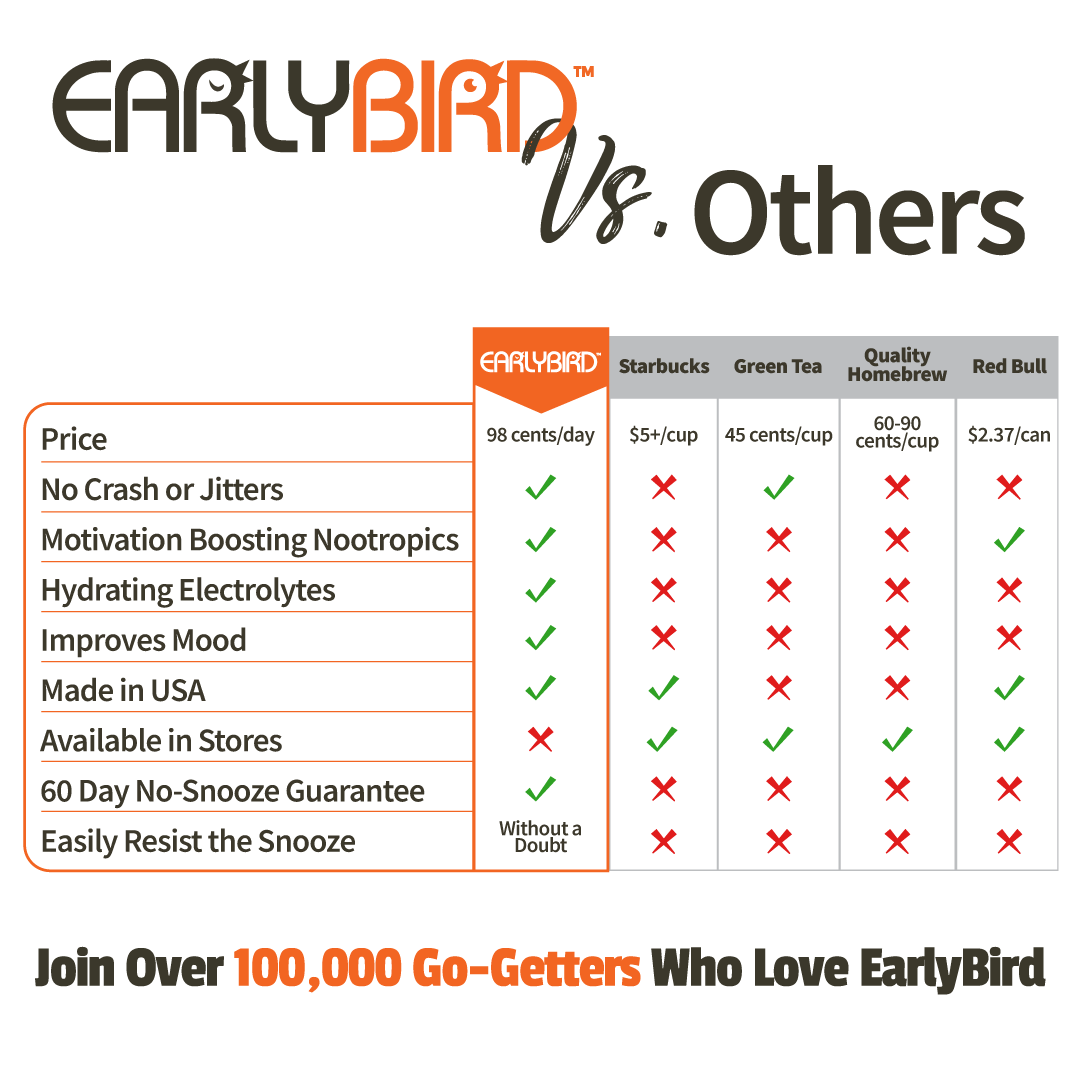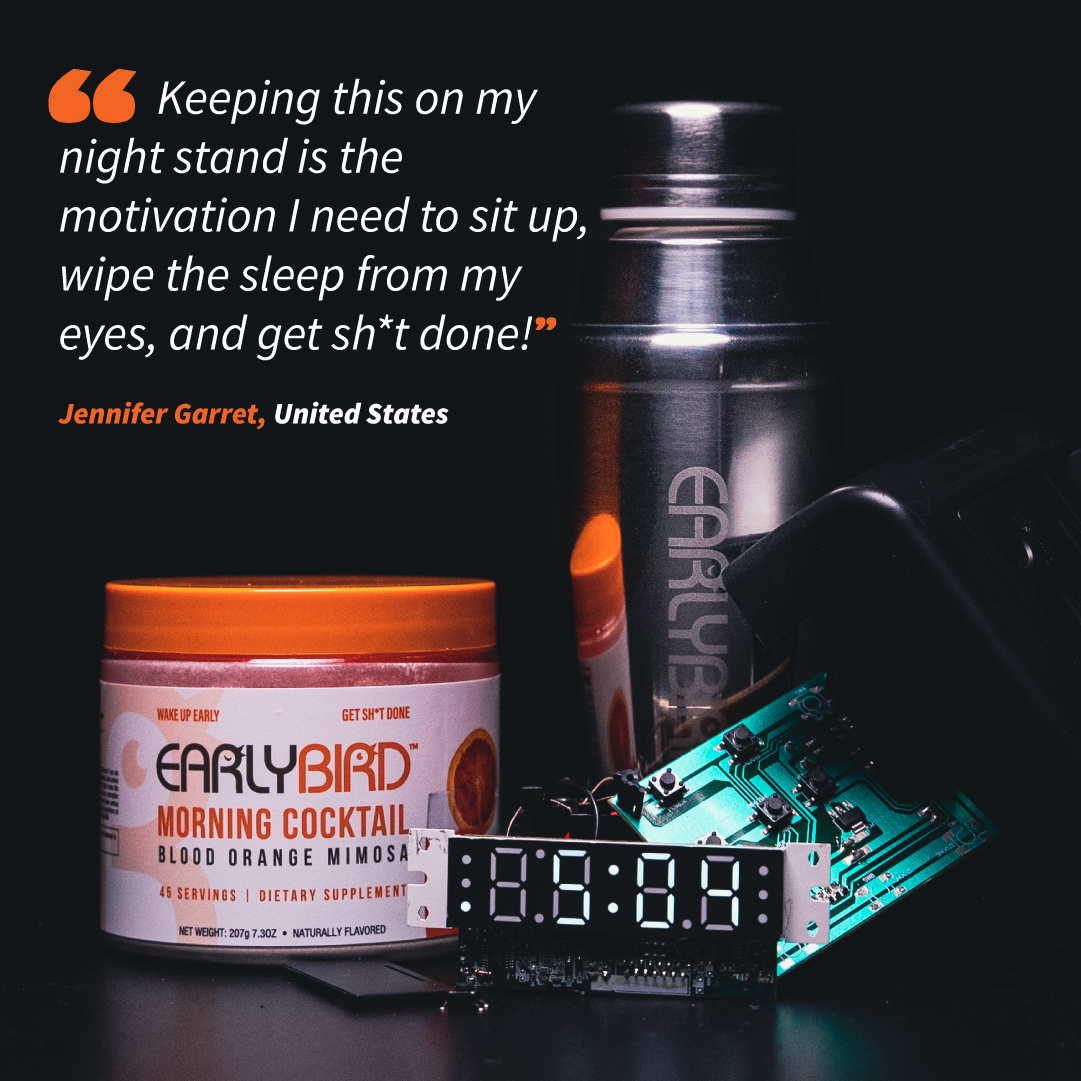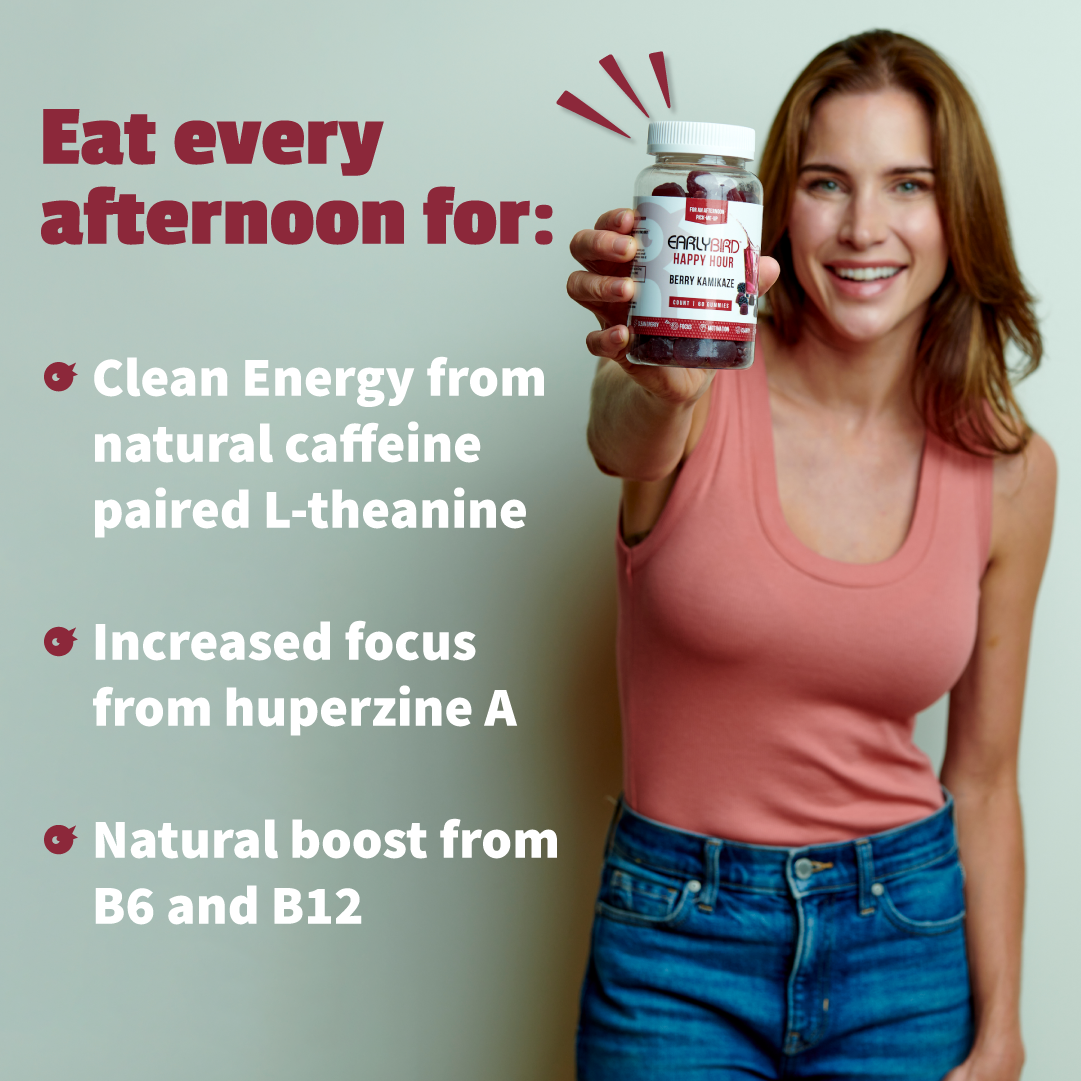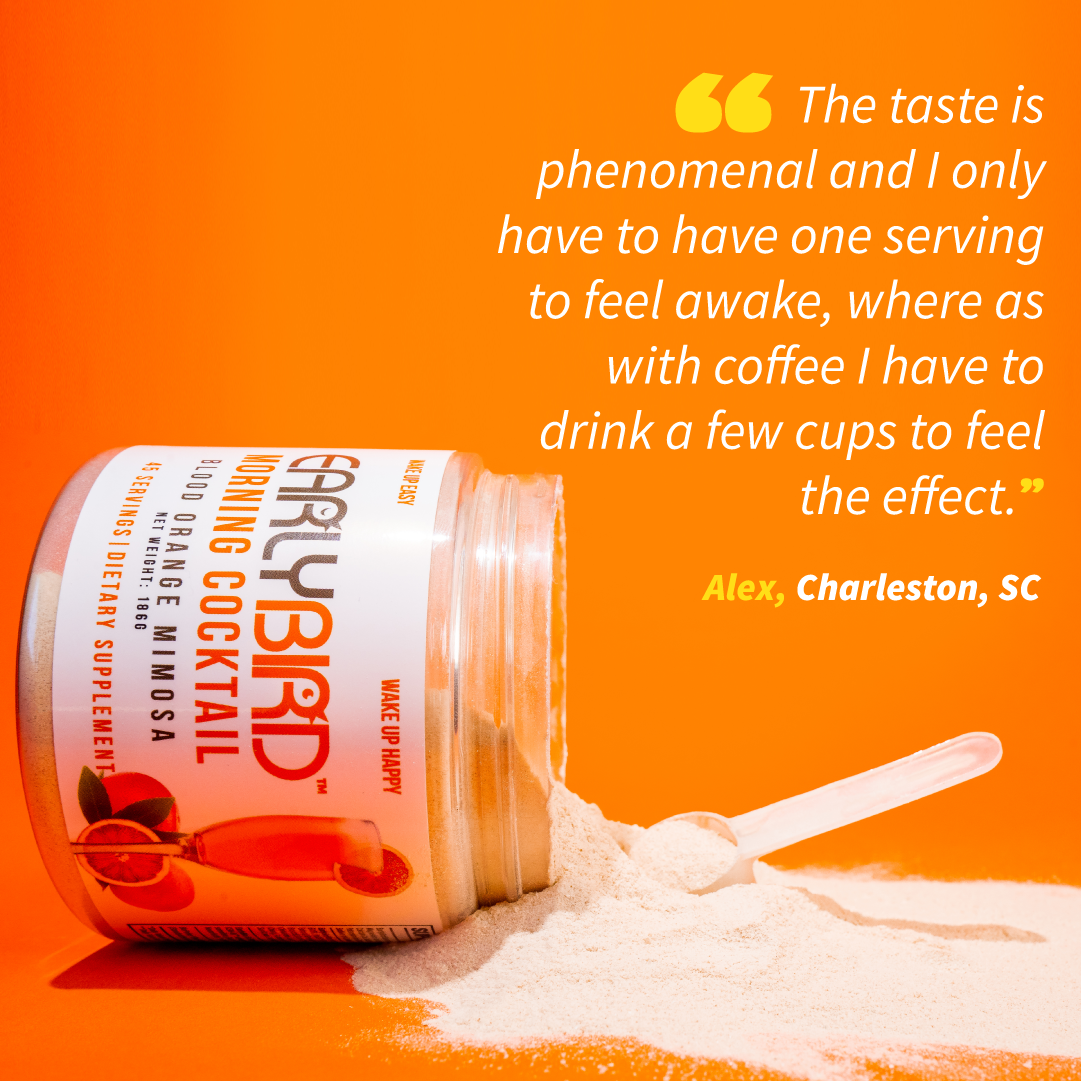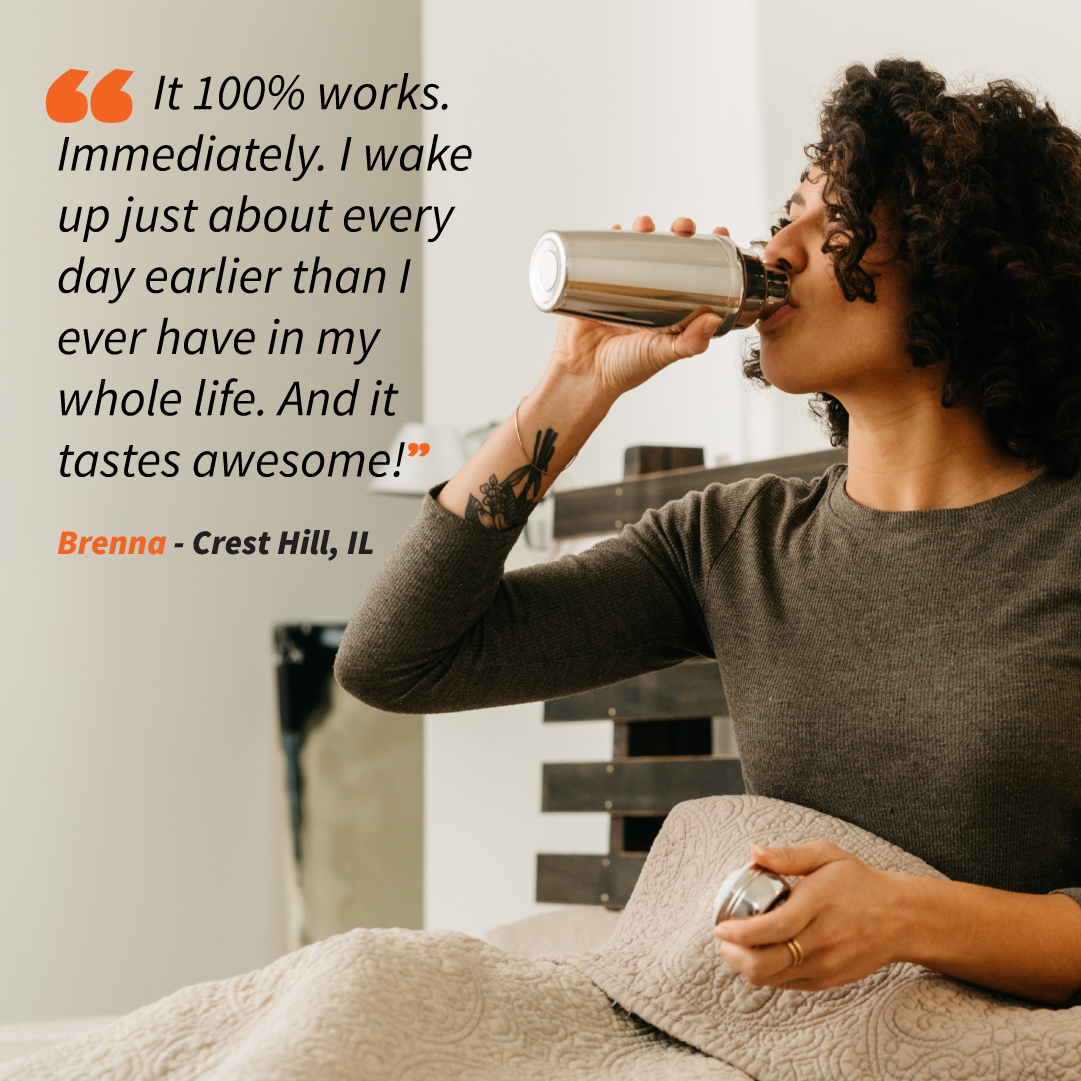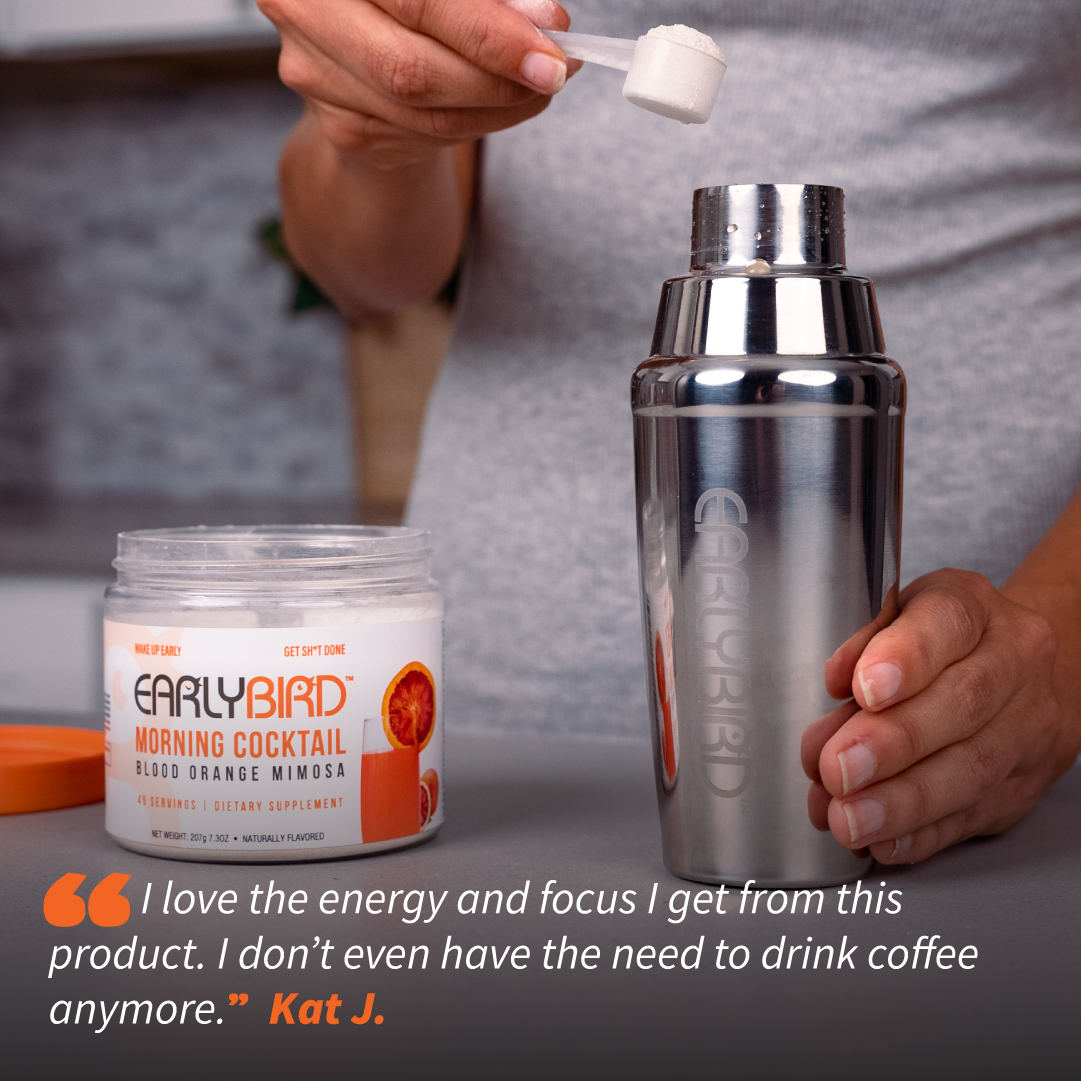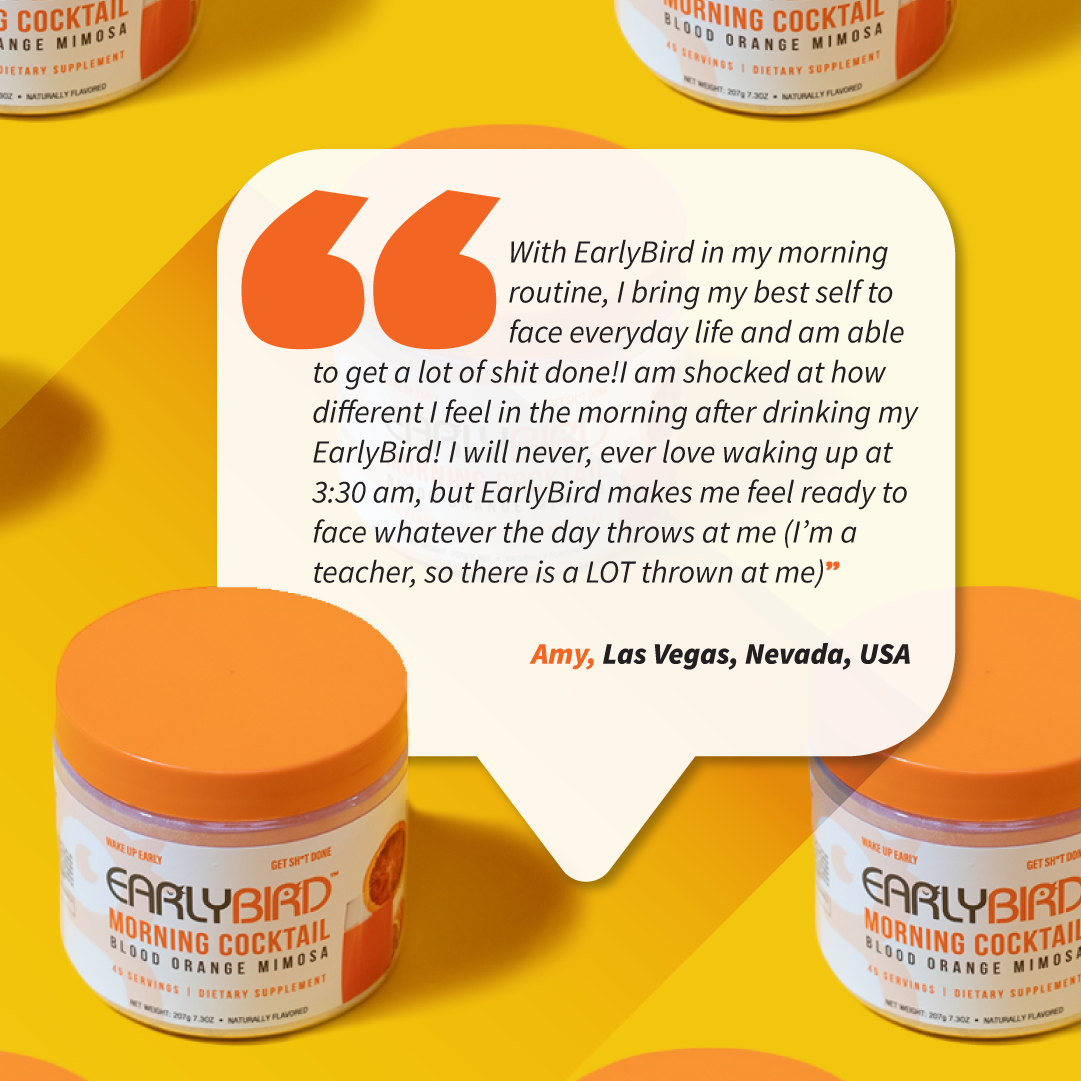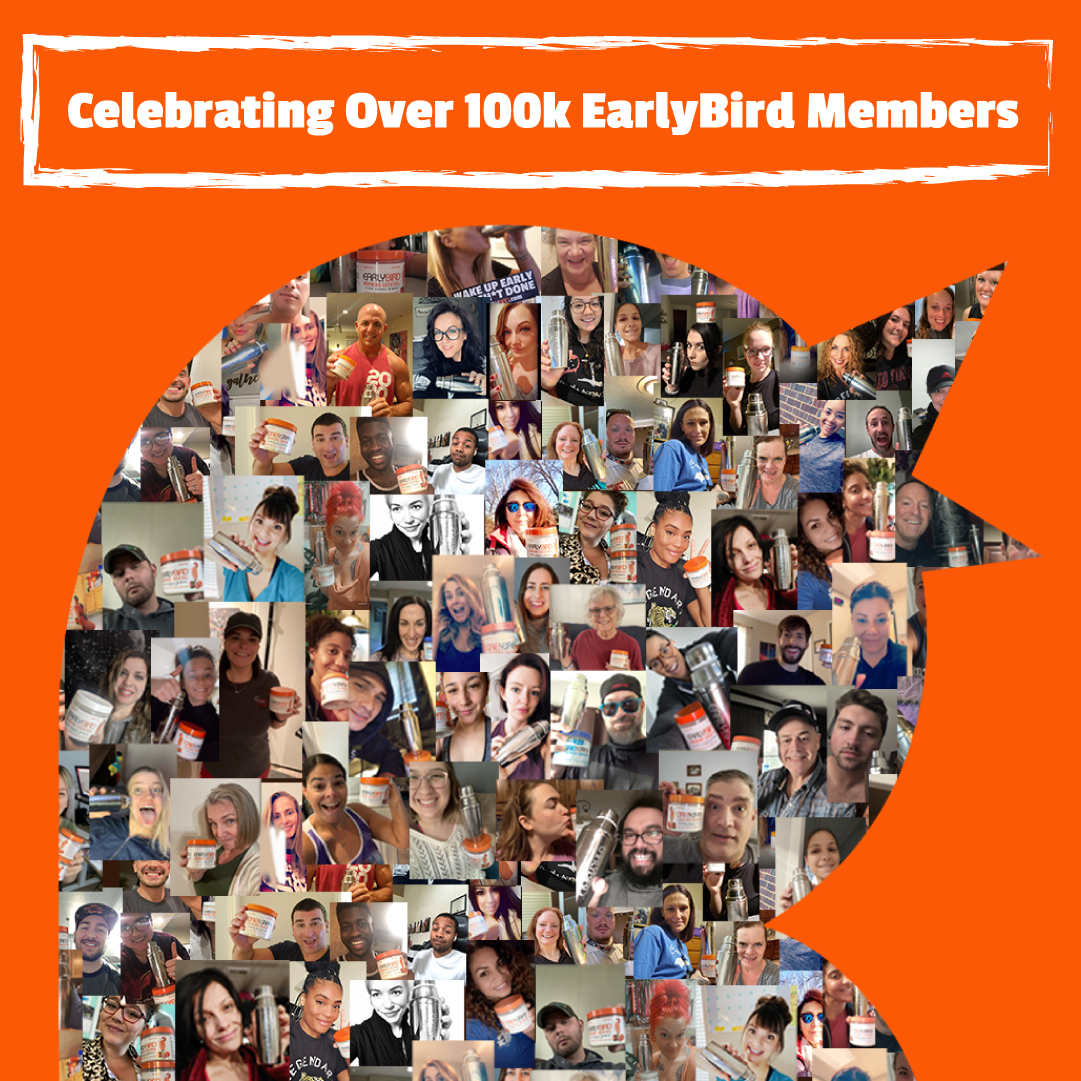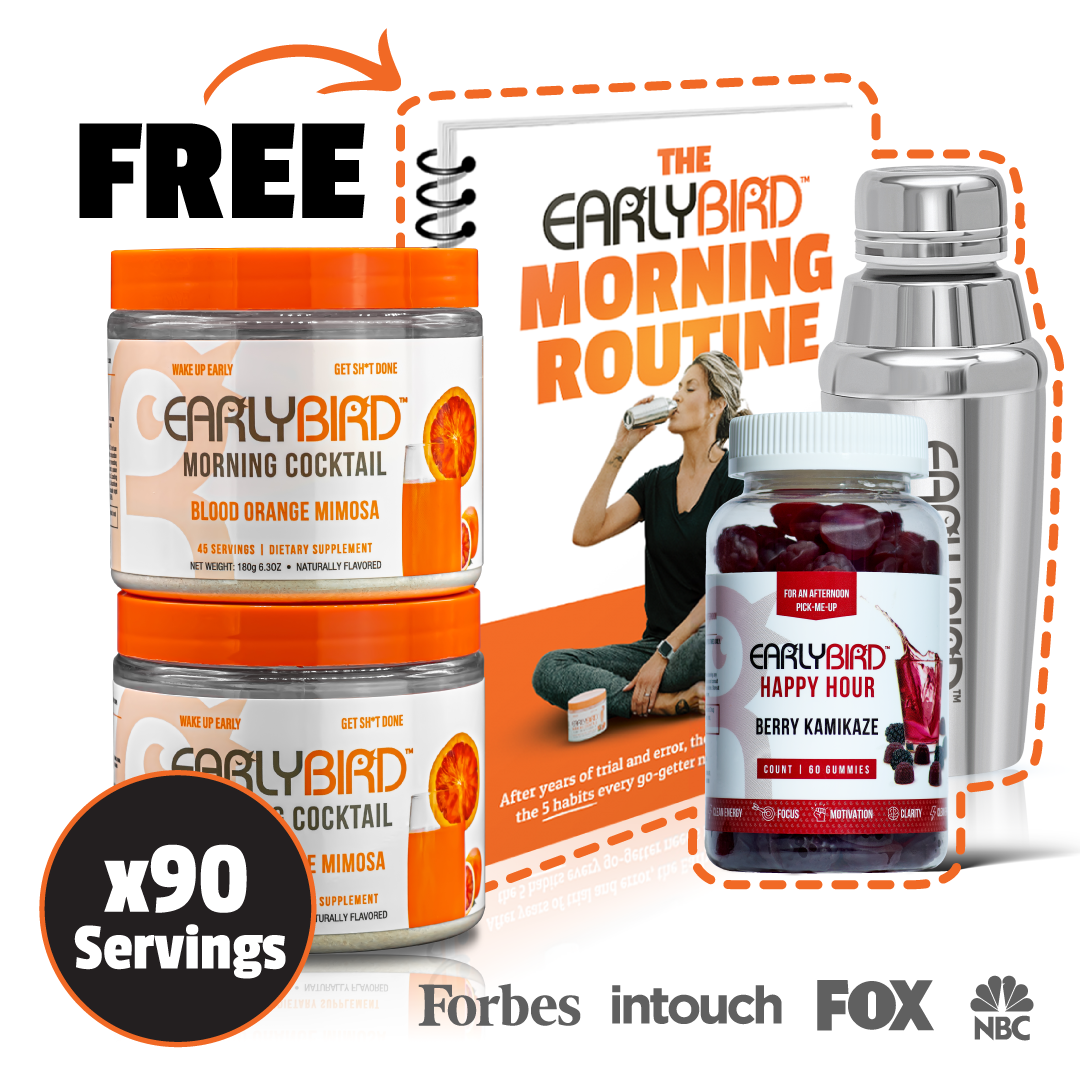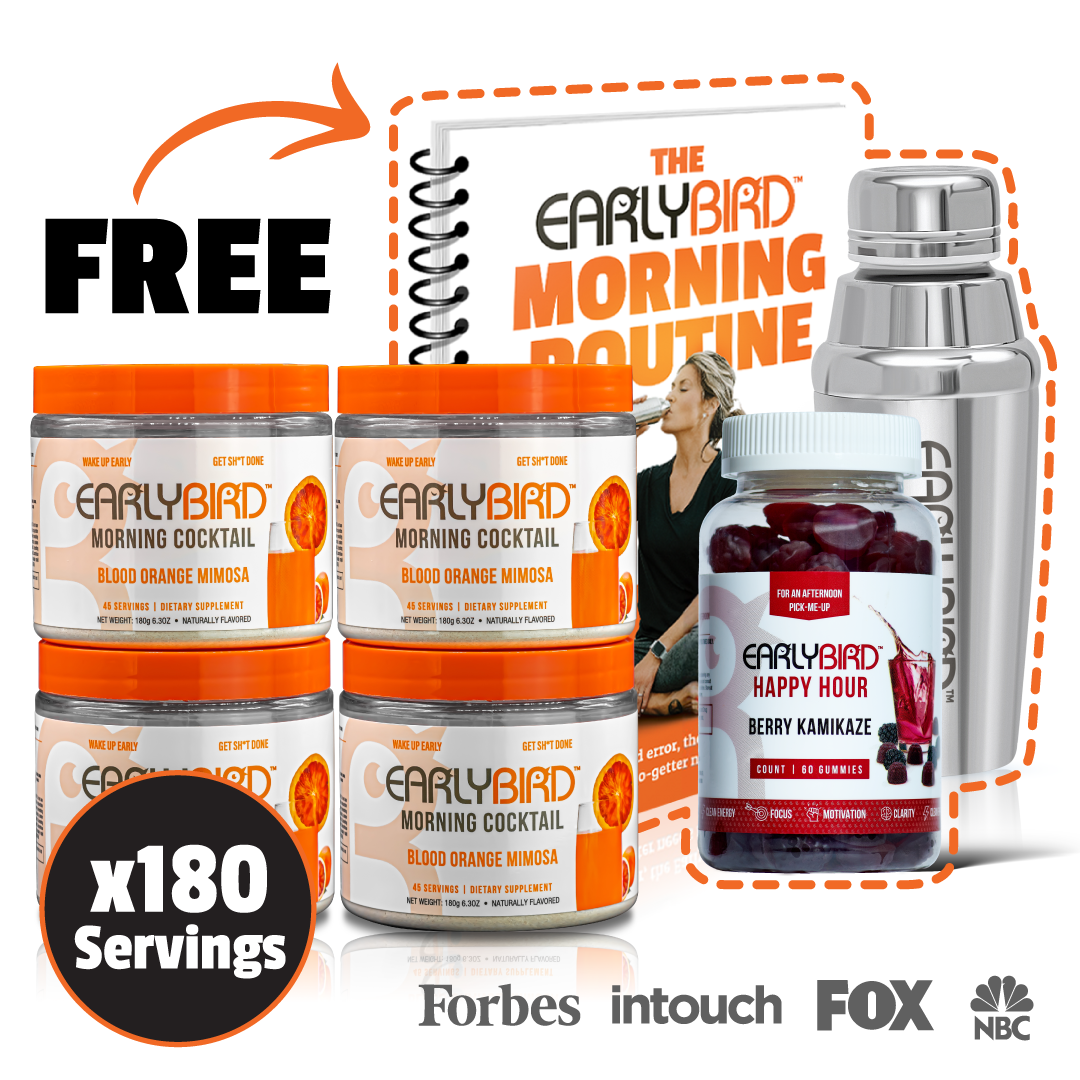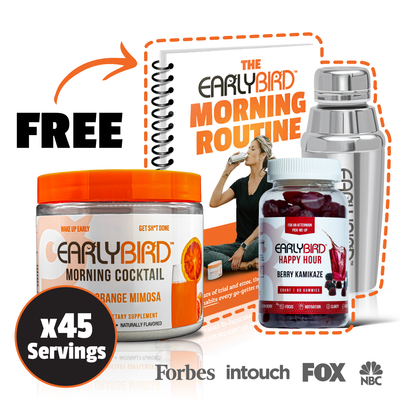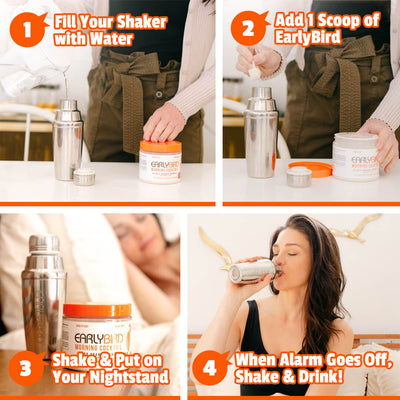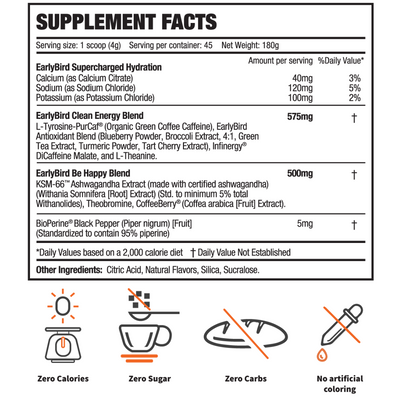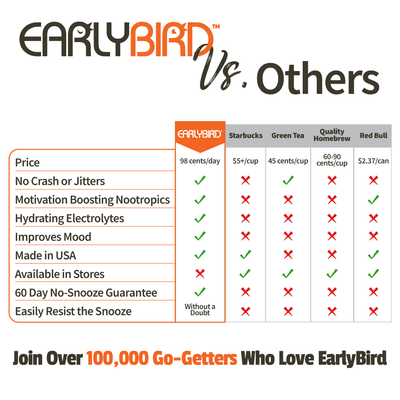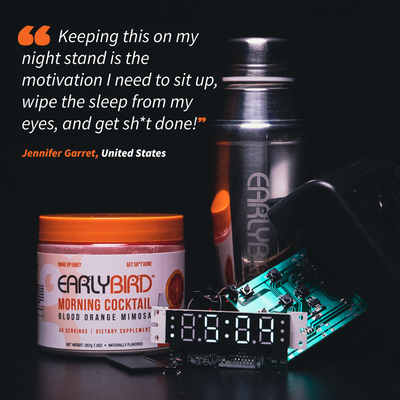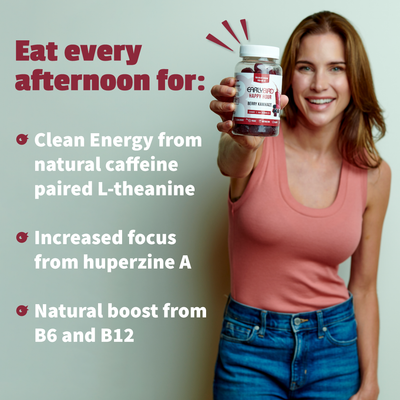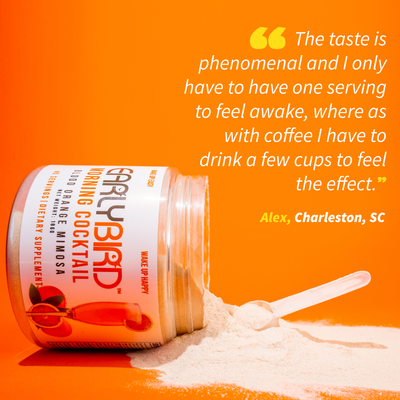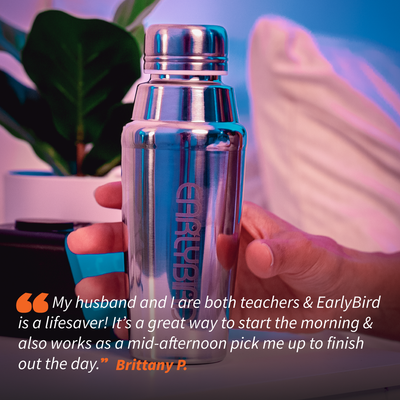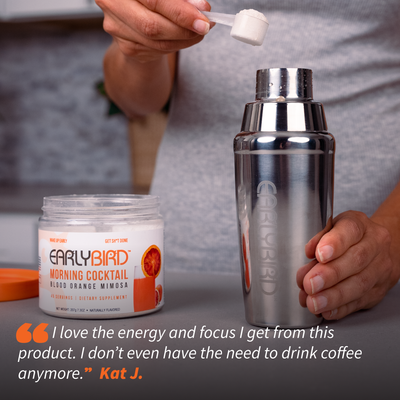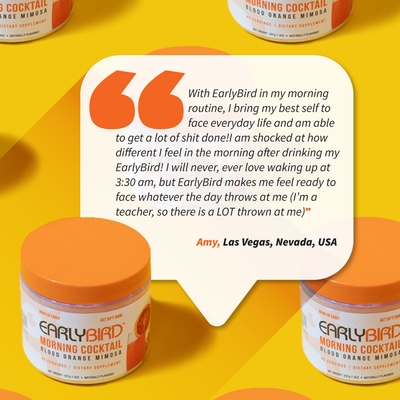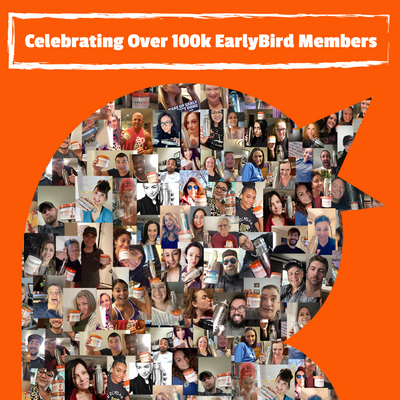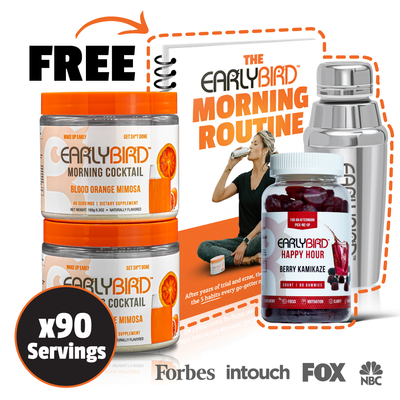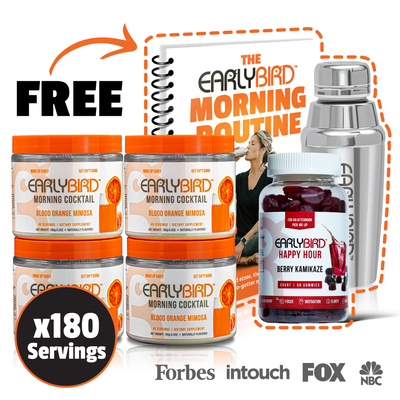 EarlyBird Morning Cocktail (Blood Orange Mimosa) w/ Free Happy Hour & Cocktail Shaker
EarlyBird Morning Cocktail (Blood Orange Mimosa) w/ Free Happy Hour & Cocktail Shaker
Product Description
Description
Join Club EarlyBird Today and Receive:
1) 

EarlyBird

Morning Cocktail
45 servings (1 scoop per morning)
Clean energy, mood boosting nootropics, and electrolytes
2) FREE EarlyBird

 Happy Hour (Afternoon Pick-Me-Up Energy & Focus Gummies!)
Natural caffeine, L-theanine, B-vitamins, and Huperzine A (for focus)

3) FREE EarlyBird

Cocktail Shaker Cup
Our signature 10 oz shaker makes the perfect Morning Cocktail, every time
Shakes & blends for maximum flavor
Easy-pour design lets you enjoy your EarlyBird straight from the shaker
Screw-on lid to prevent any leaks
4) FREE

 

Shipping!


5) FREE E-Book-

The EarlyBird Morning Routine
Habit #1:

 

The best way to get a mental edge over any competition (it's not easy, but so worth it!)

Habit #2

: The exact stretching routine to do every morning that drastically increases mobility in less than 15 min

Habit #3

: Discover the journaling technique that relieves all stress and puts you in a "get sh*t done" mentality!

Habit #4:

 

The movement routine that easily gets your blood flowing

3 Bonus Habits

 

giving you the ability to create your own personalized Perfect Morning Routine
6) Unlocked Ability

to

Subscribe & Save
After purchasing your starter kit you'll have the ability to subscribe & save!
Ingredients
Supercharged Hydration Blend:
Calcium, Potassium, Sodium

Clean Energy Blend:
L-Tyrosine, PurCaf, EarlyBird Antioxidant Blend (Blueberry Powder, Broccoli Extract, Green Tea Extract, Turmeric Powder, Tart Cherry Extract), Infinergy, L-Theanine

Be Happy Blend:
KSM-66 (Ashwagandha), Theobromine, NeuroFactor

Absorption:
BioPerine (Black Pepper)

Caffeine: 1 serving (or 1 scoop) has 150 mg of natural caffeine from 2 patented ingredients. The first is purcaf (green coffee bean extract). The second is Infinergy (a form of caffeine that has an extended release for long term energy)
Shipping & Guarantee
When will my order ship?
Once an order is placed we typically ship within 1 business day. The delivery time is typically 2-3 business days, but can be longer depending on location and circumstances.

60 DAY - KEEP THE SHAKER - MONEY BACK GUARANTEE:
We stand behind our product.

100% refund PLUS you'll keep your Cocktail Shaker if you're not satisfied with EarlyBird.

No questions asked.

Simply contact us at wakeupeasy@clubearlybird.com