Product Content
-

EarlyBird Starter Kit

-

-

FREE Cocktail Shaker

$29

,
FREE Shipping

$12

, and 

FREE

 E-Book

$39

!

(no hidden subscriptions 🎉)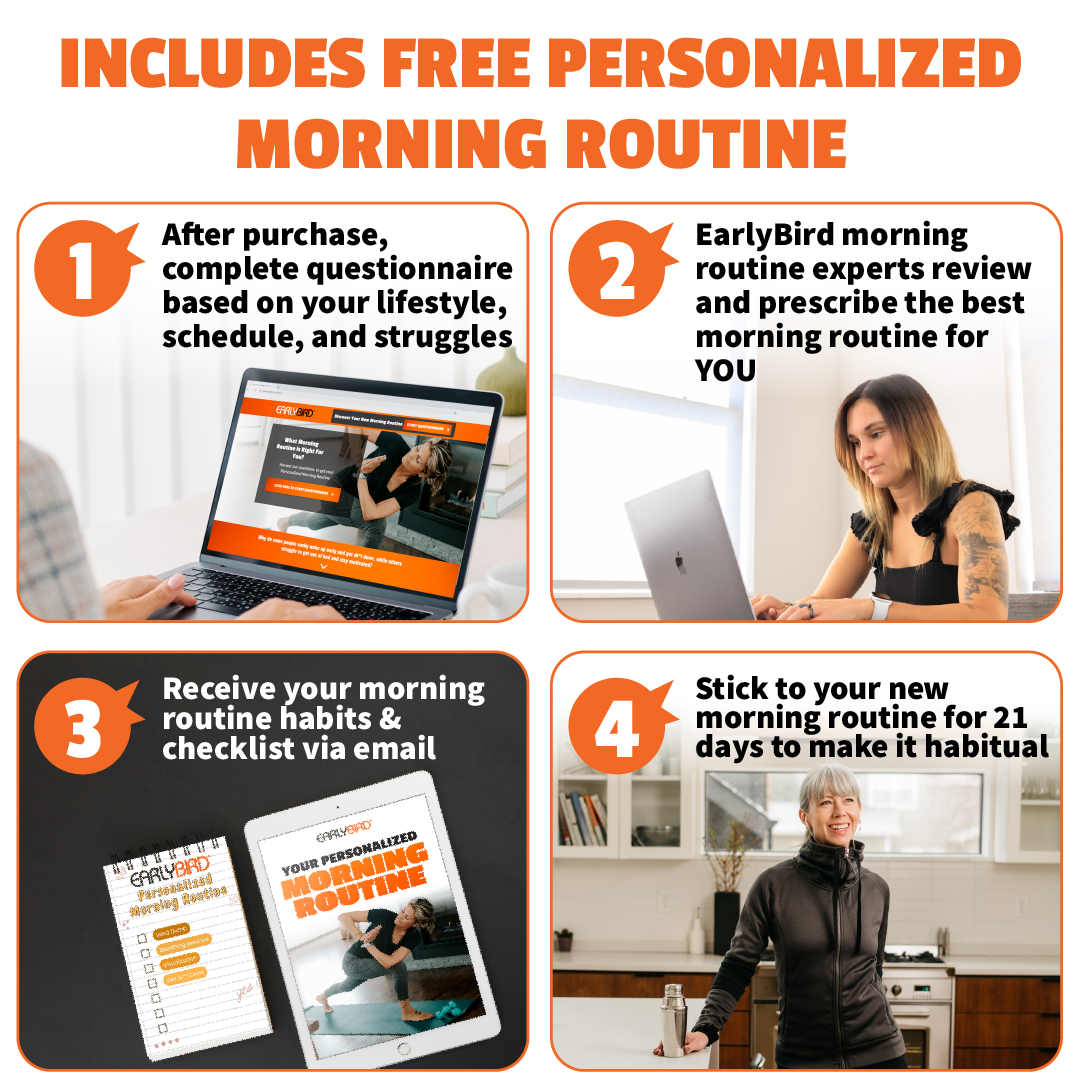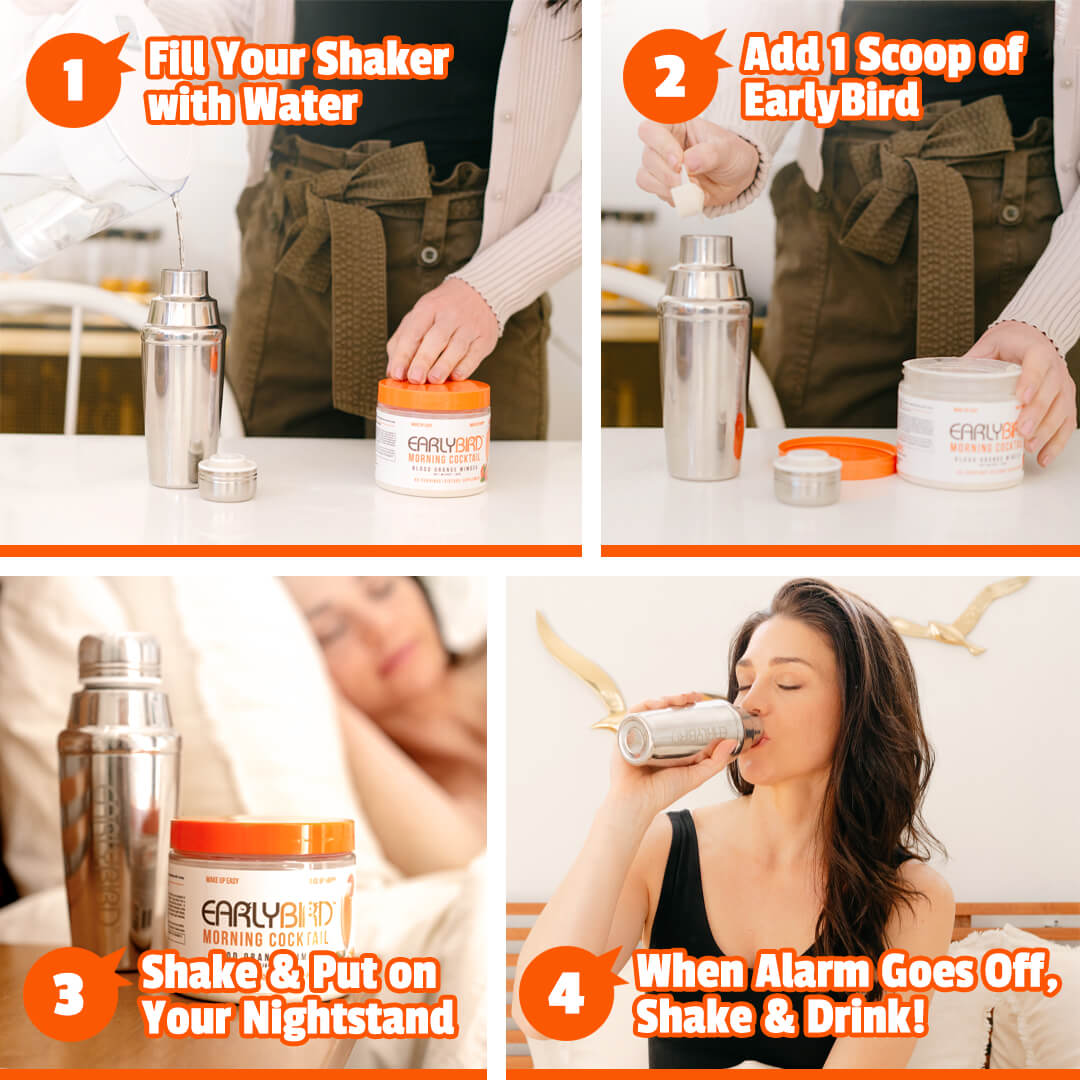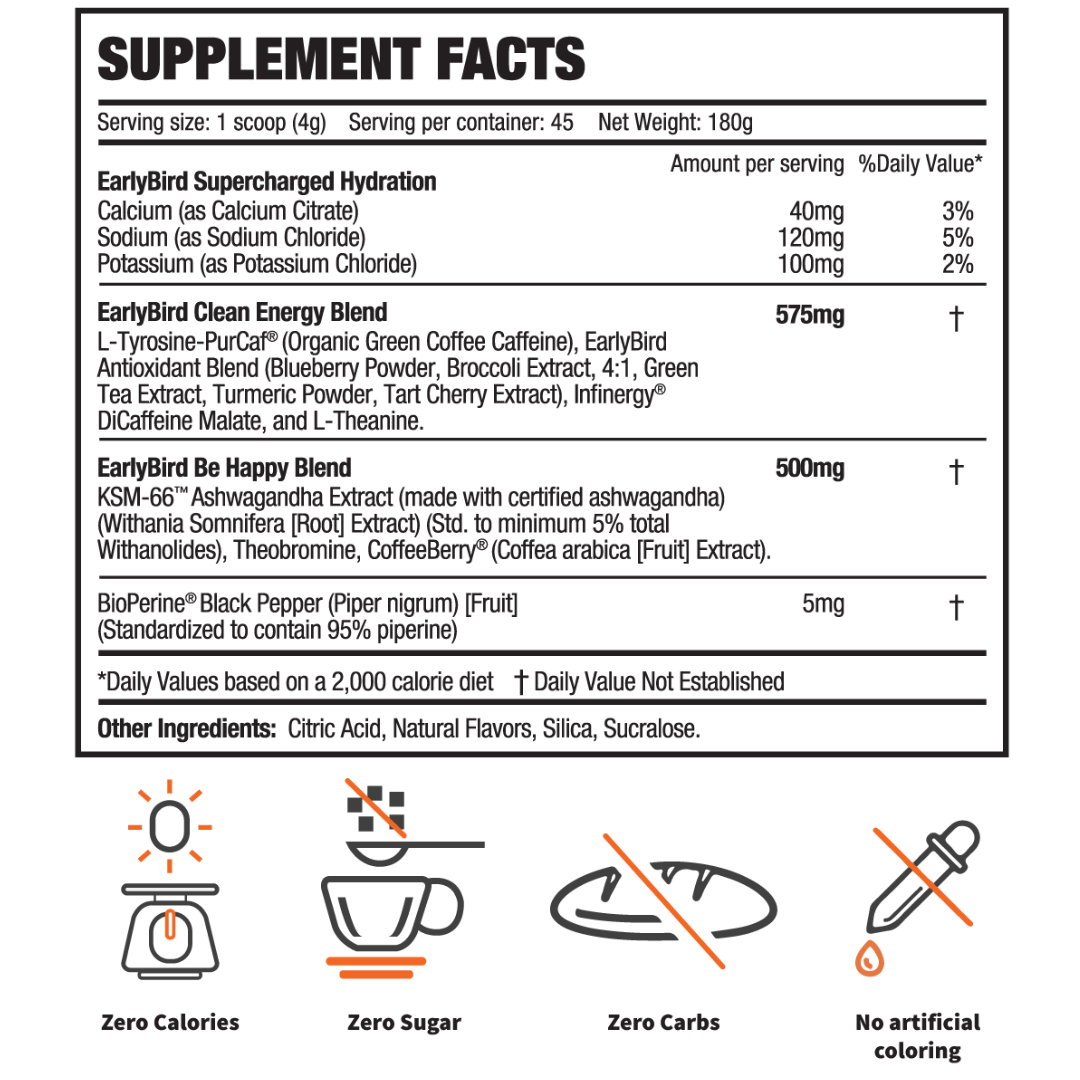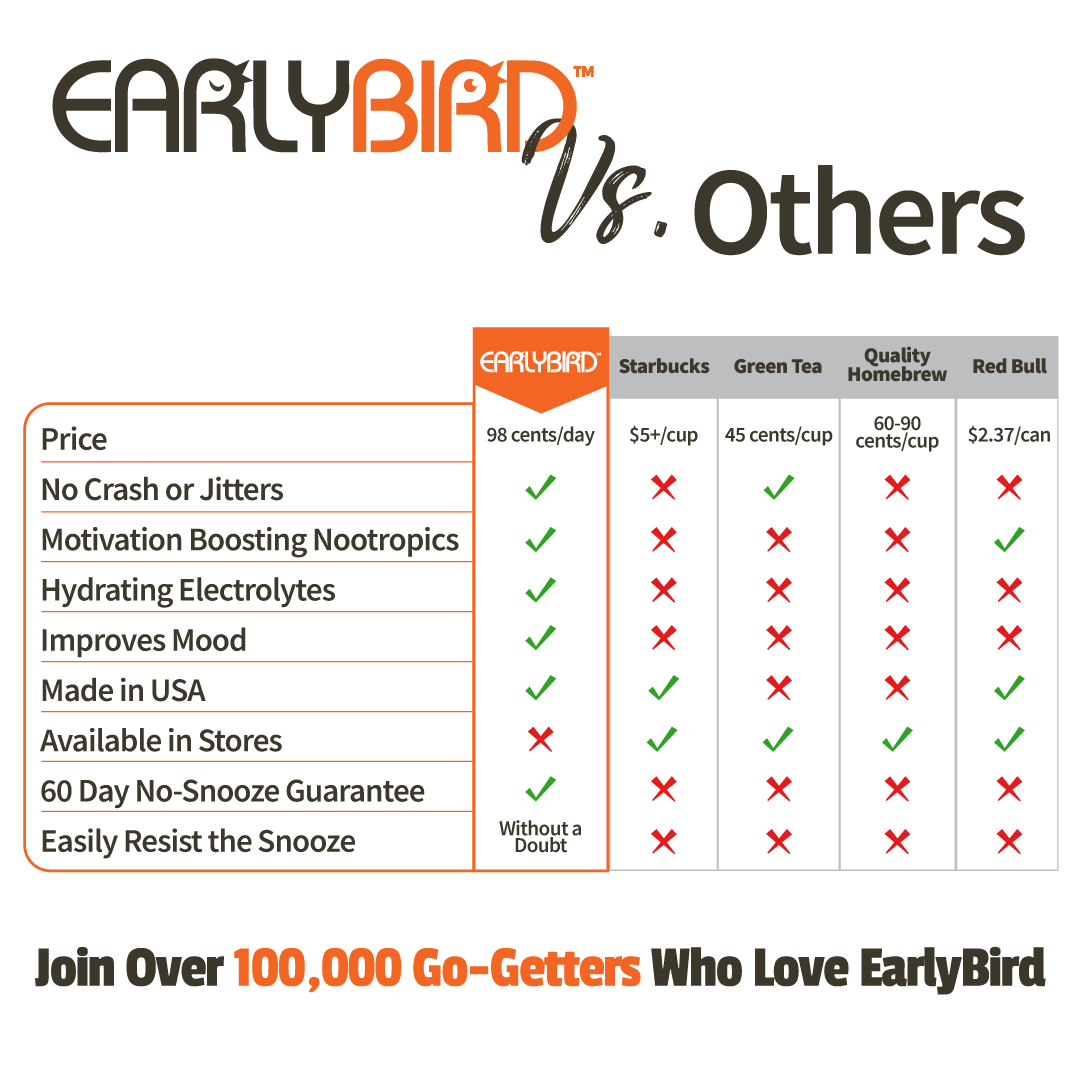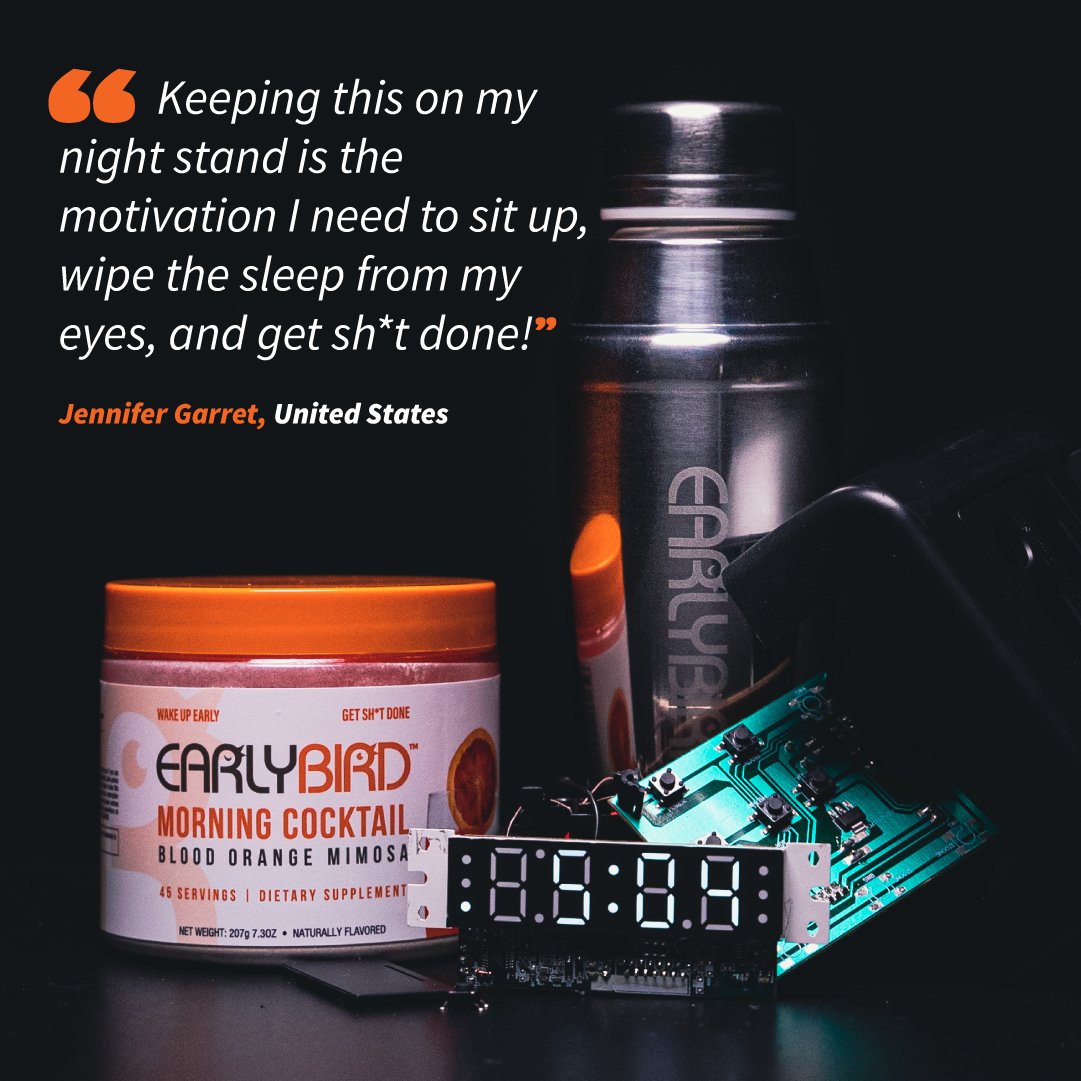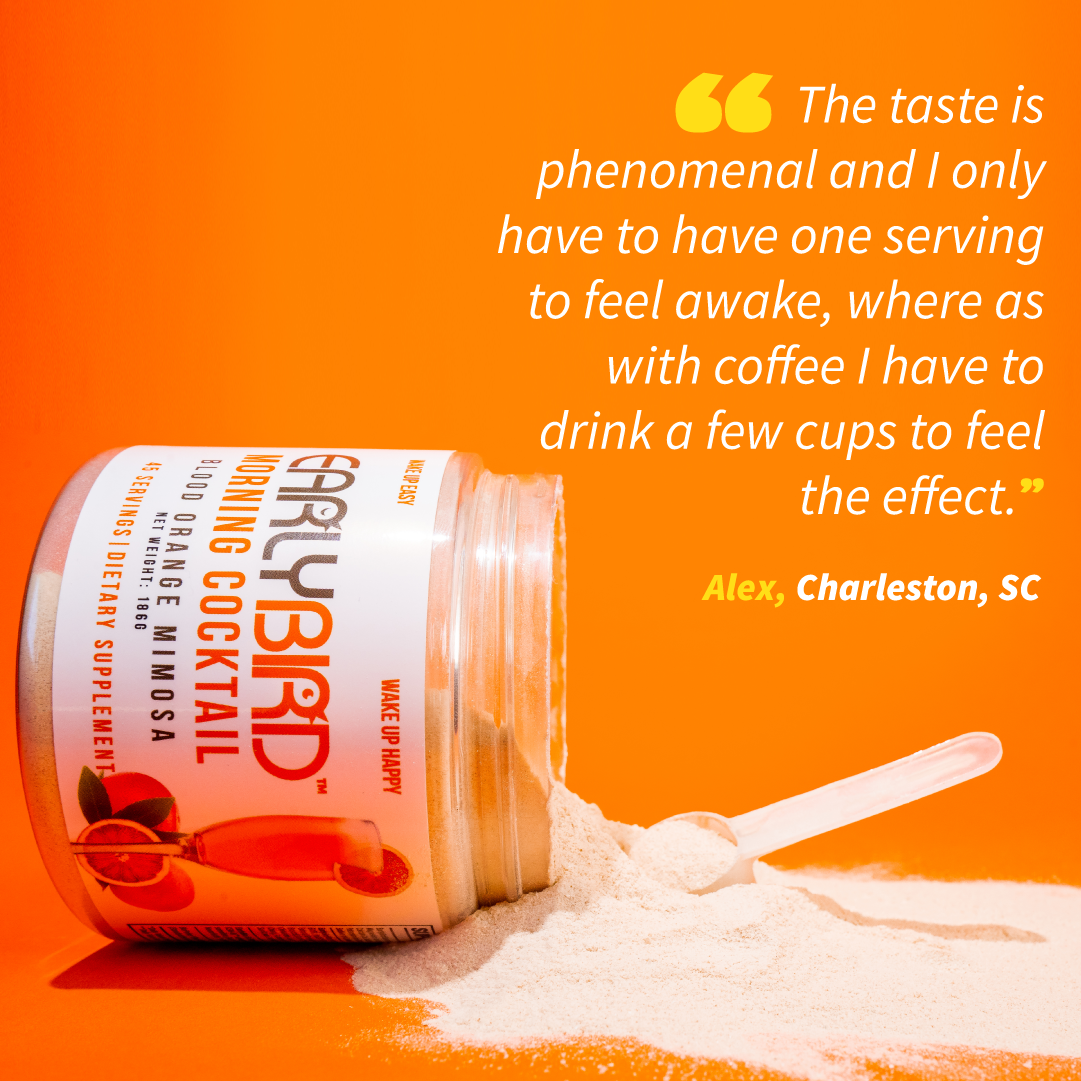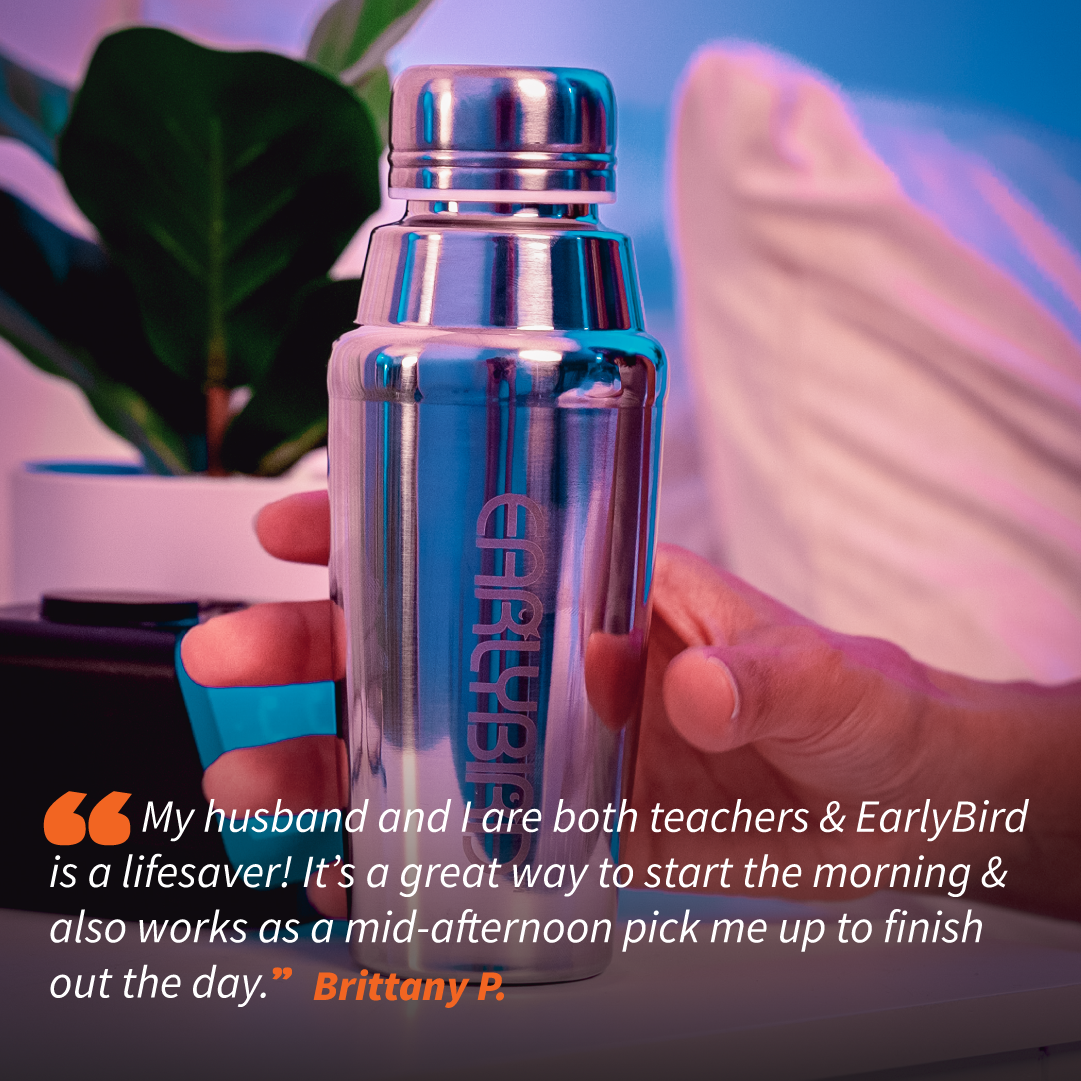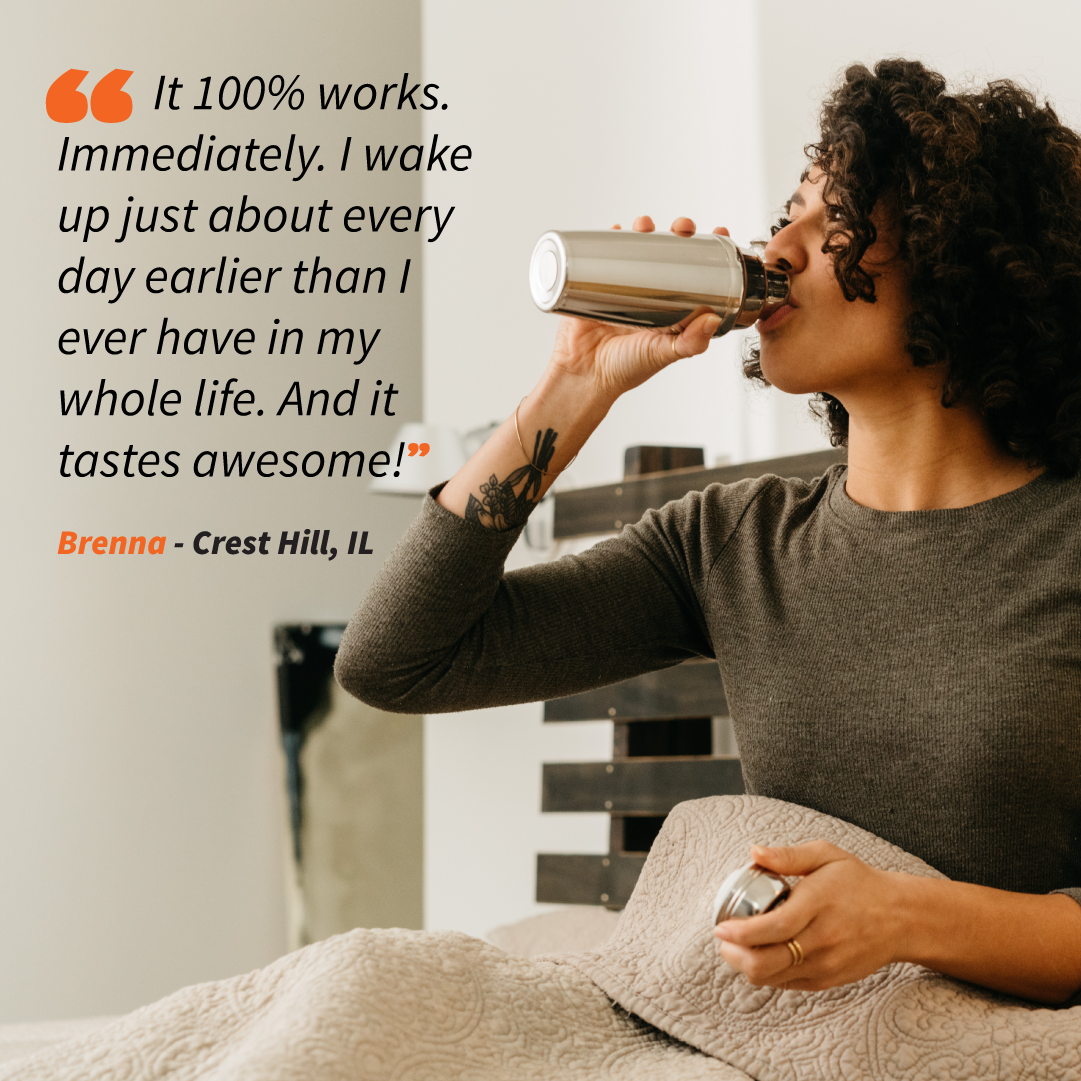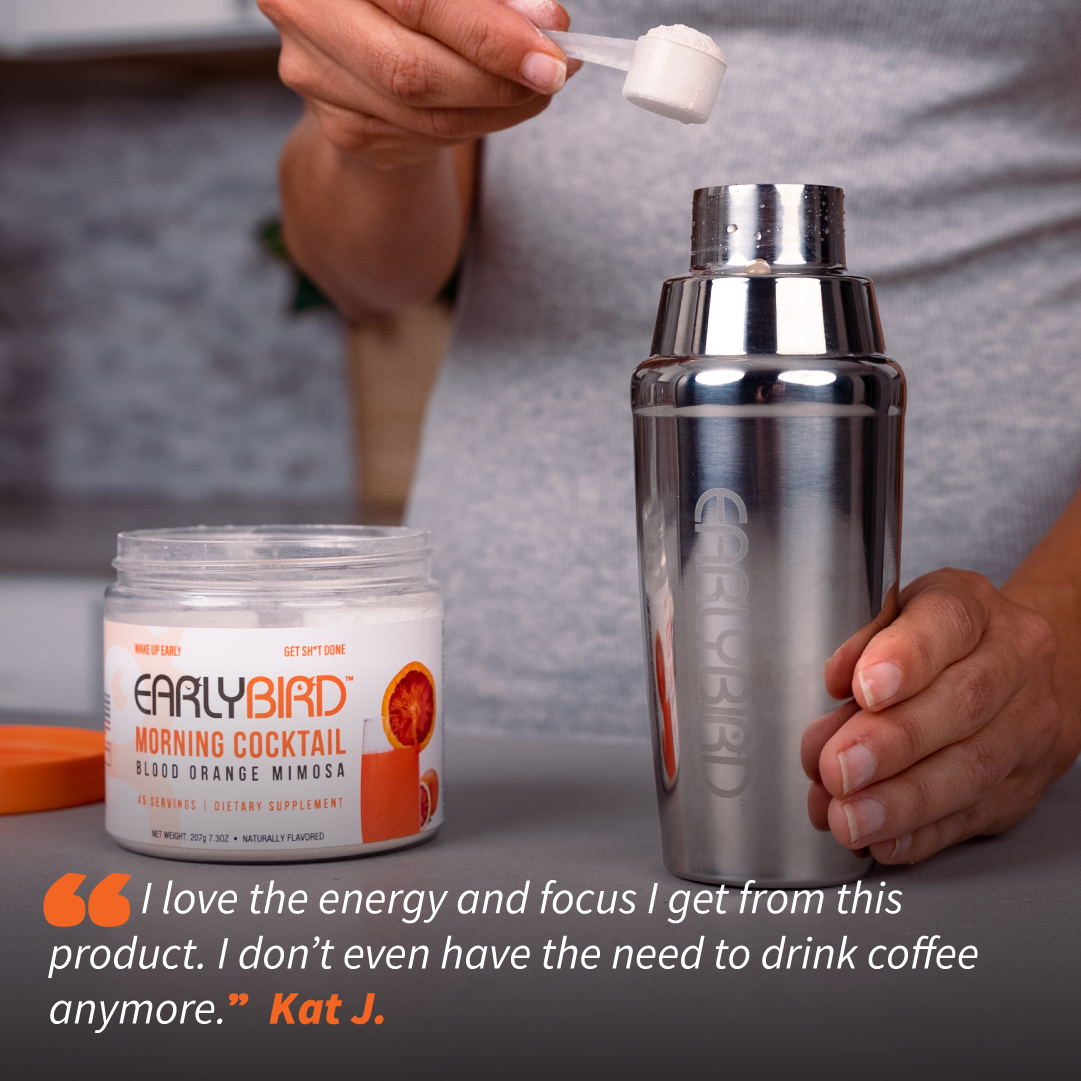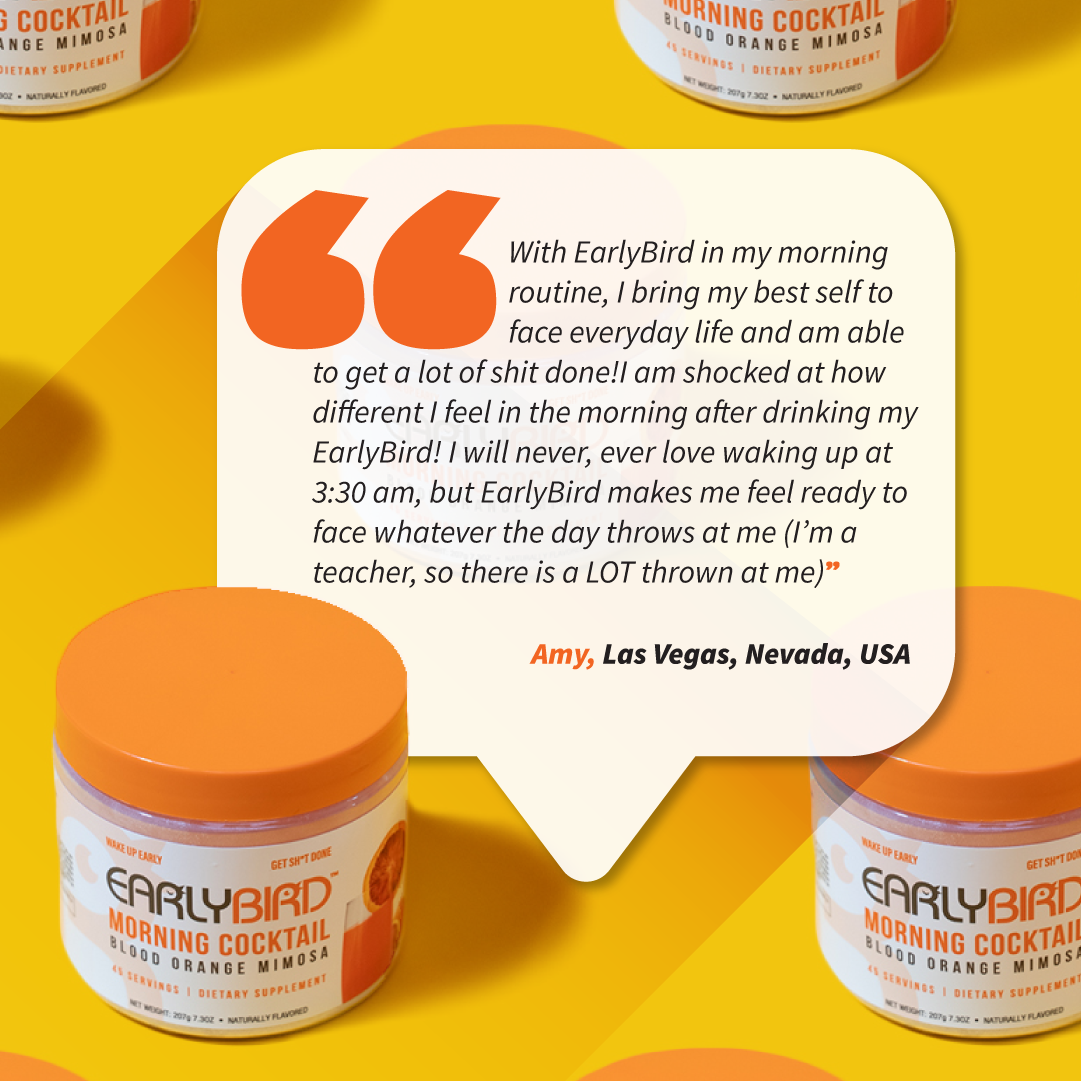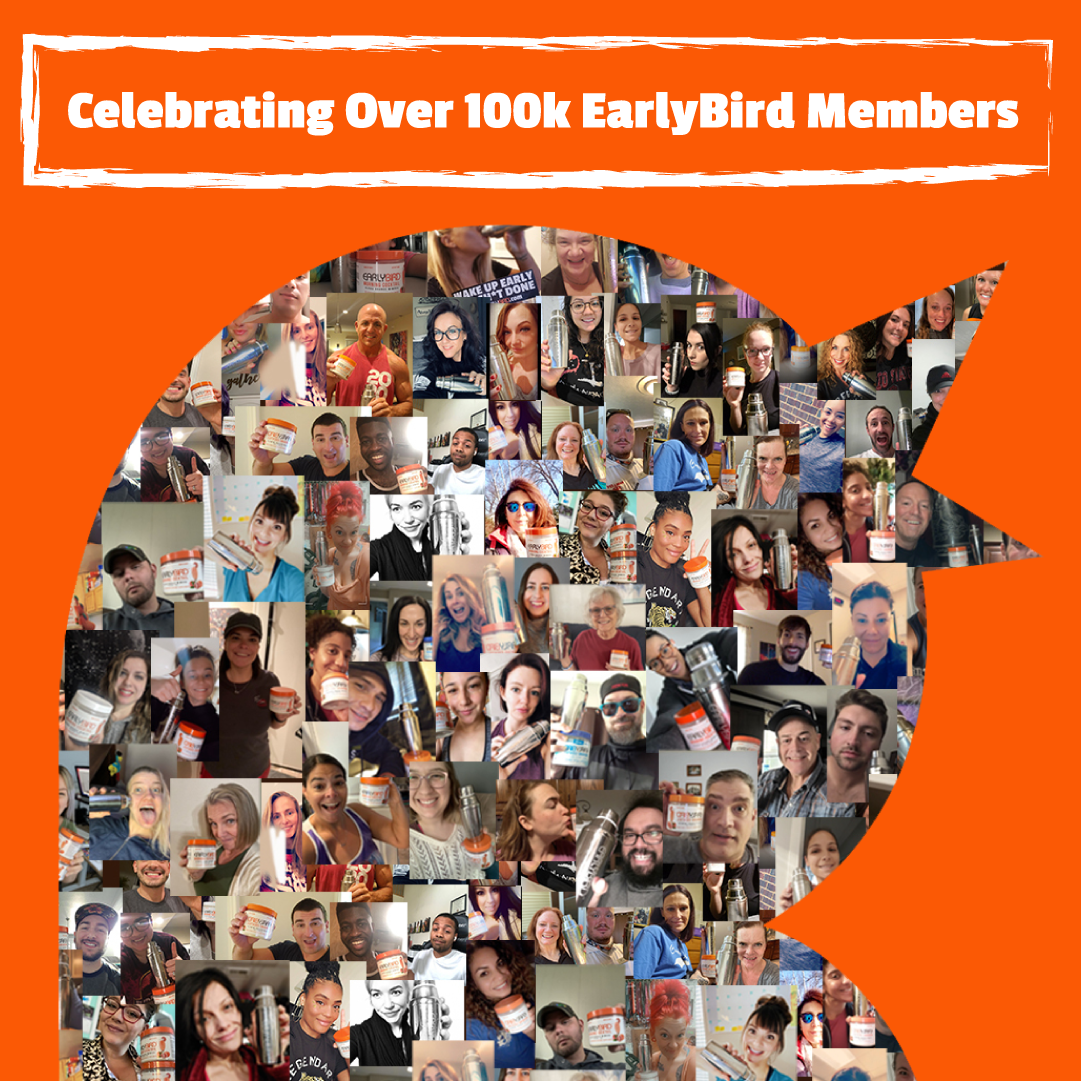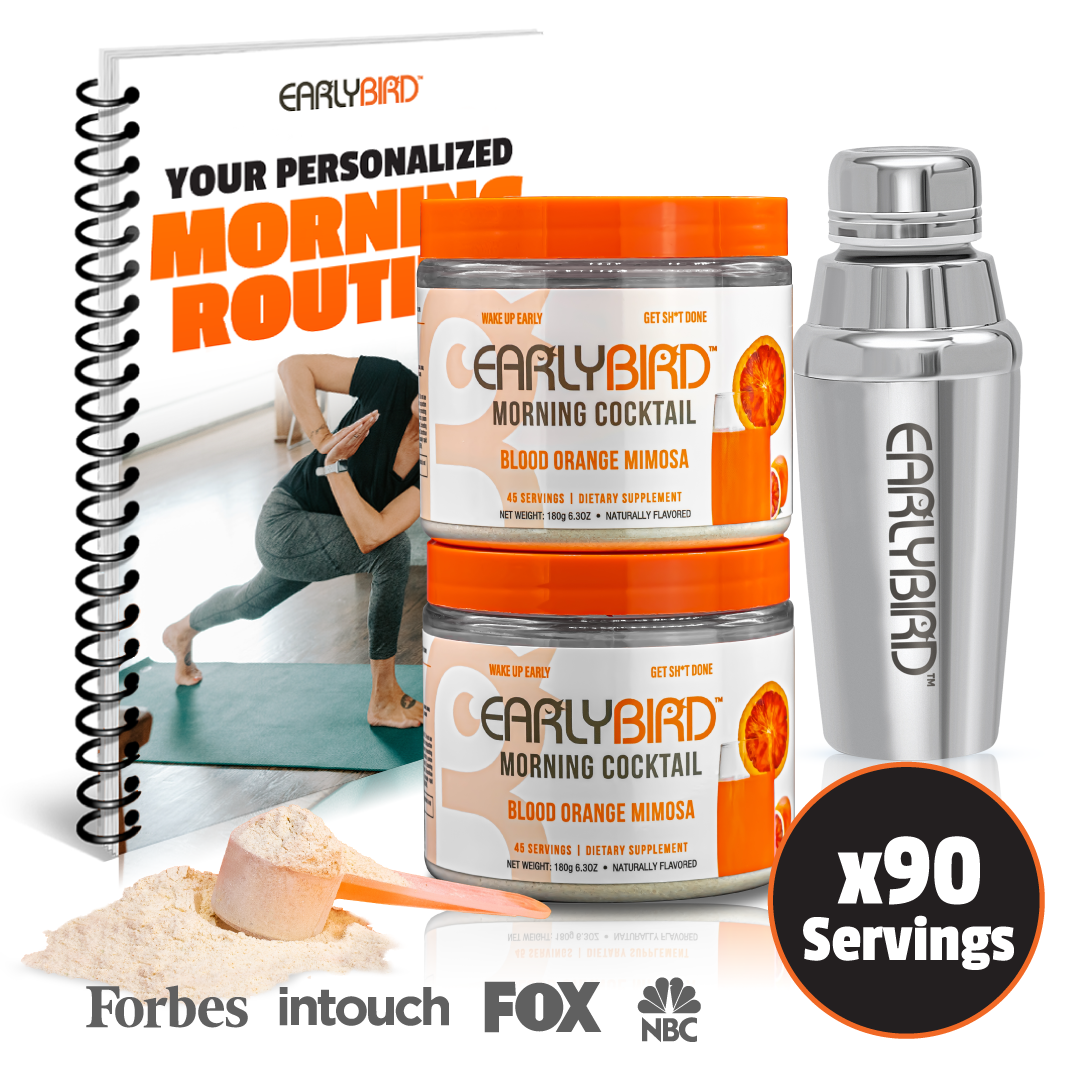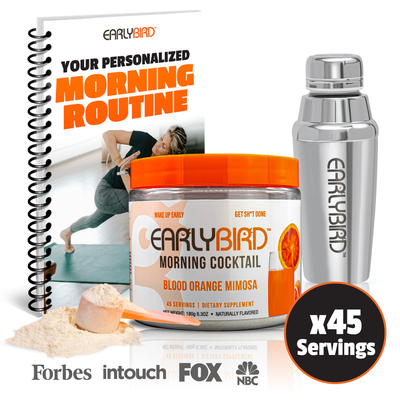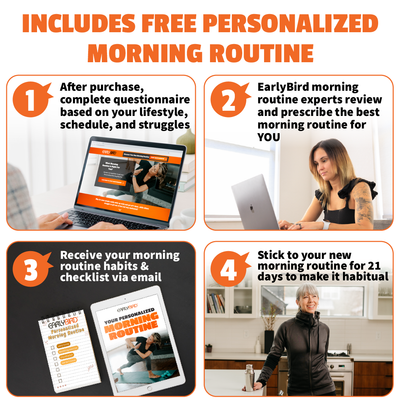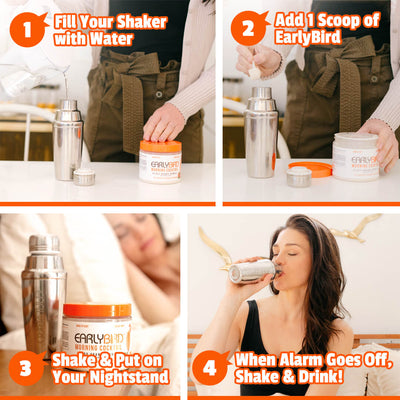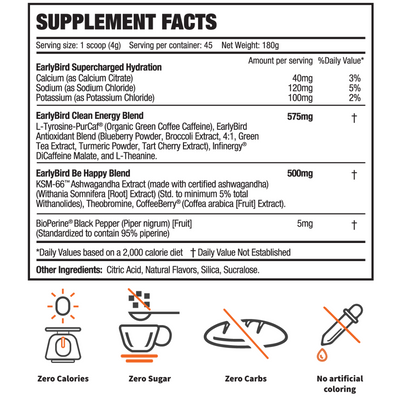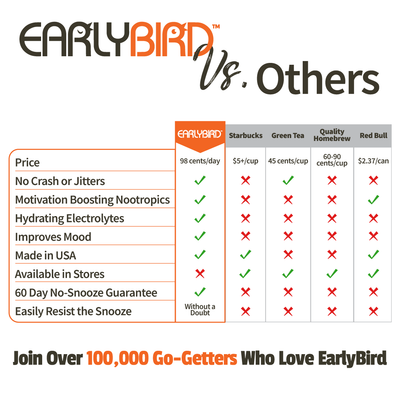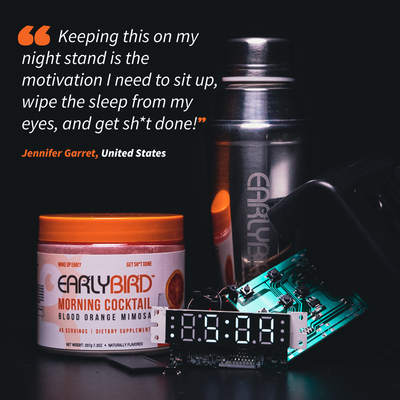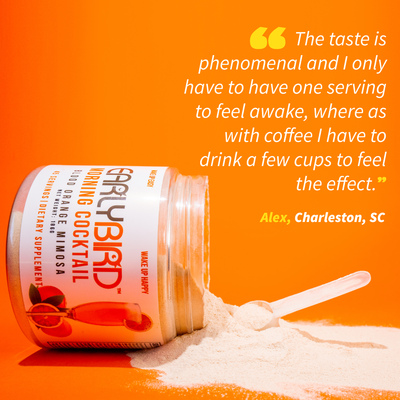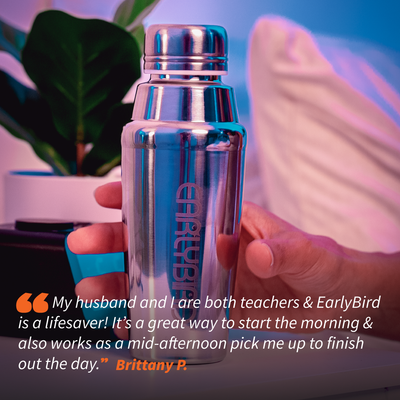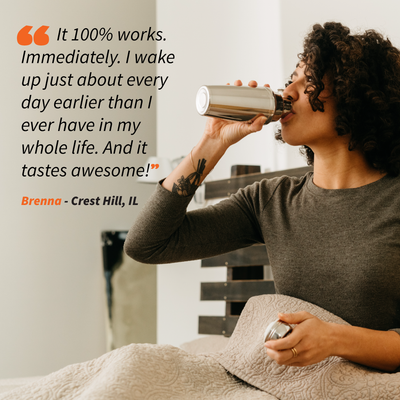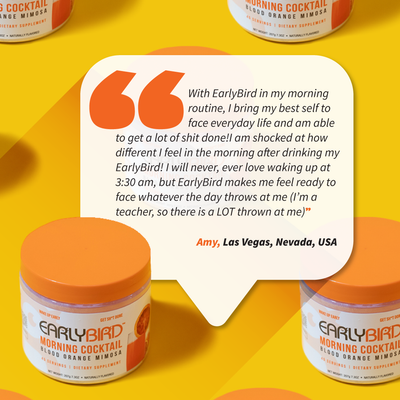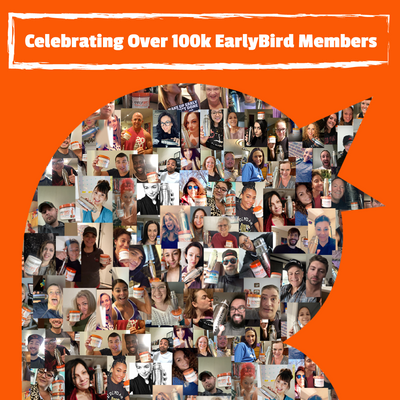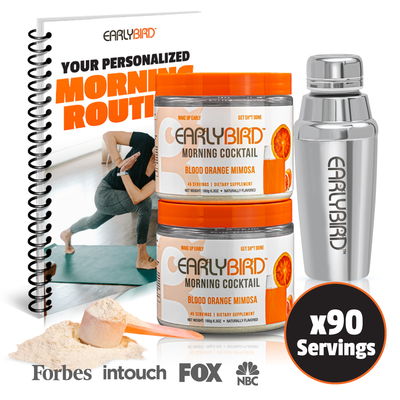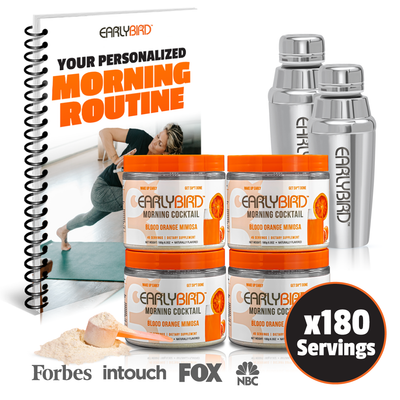 EarlyBird Morning Cocktail W/ Free Shaker & Personalized Morning Routine
EarlyBird Morning Cocktail W/ Free Shaker & Personalized Morning Routine
Product Description
Description
Join Club EarlyBird Today and Receive:
1) 

EarlyBird

Morning Cocktail
45 servings (1 scoop per morning)
Clean energy, mood boosting nootropics, and electrolytes
2) FREE Personalized

 Morning Routine
3) FREE EarlyBird

Cocktail Shaker Cup
Our signature 10 oz shaker makes the perfect Morning Cocktail, every time
Shakes & blends for maximum flavor
Easy-pour design lets you enjoy your EarlyBird straight from the shaker
Screw-on lid to prevent any leaks
4) FREE

 

Shipping!

5) Unlocked Ability

to

Subscribe & Save
After purchasing your starter kit you'll have the ability to subscribe & save!
Ingredients
Supercharged Hydration Blend:
Calcium, Potassium, Sodium

Clean Energy Blend:
L-Tyrosine, PurCaf, EarlyBird Antioxidant Blend (Blueberry Powder, Broccoli Extract, Green Tea Extract, Turmeric Powder, Tart Cherry Extract), Infinergy, L-Theanine

Be Happy Blend:
KSM-66 (Ashwagandha), Theobromine, NeuroFactor

Absorption:
BioPerine (Black Pepper)

Caffeine: 1 serving (or 1 scoop) has 150 mg of natural caffeine from 2 patented ingredients. The first is purcaf (green coffee bean extract). The second is Infinergy (a form of caffeine that has an extended release for long term energy)
Shipping & Guarantee
When will my order ship?
Once an order is placed we typically ship within 1 business day. The delivery time is typically 2-3 business days, but can be longer depending on location and circumstances.

60 DAY - KEEP THE SHAKER - MONEY BACK GUARANTEE:
We stand behind our product.

100% refund PLUS you'll keep your Cocktail Shaker if you're not satisfied with EarlyBird.

No questions asked.

Simply contact us at wakeupeasy@clubearlybird.com
How To Use 
EarlyBird
1. Fill your shaker with water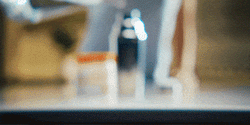 2. Add 1 scoop of EarlyBird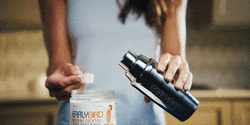 3. Shake and put on your nightstand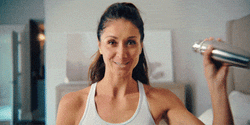 4. When alarm goes off, shake & drink!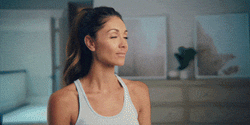 Then, feel your brain turn on and be ready to
Get Sh*t Done!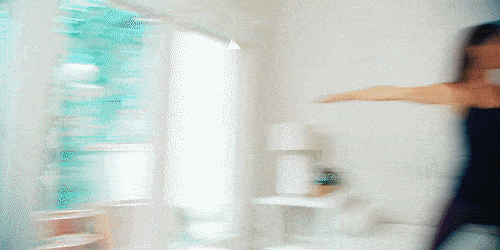 Why It Works

1) Supercharged Hydration
Our high-quality electrolytes help deliver the hydration your body needs to function optimally. It's like drinking supercharged water.
2) Clean Energy
A unique blend of green coffee bean extract, antioxidants, L-Theanine, and L-Tyrosine. This blend quickly eliminates the impulse to hit snooze and fills your morning with energy (without the crash).
A unique blend of green coffee bean extract, a patented antioxidant blend of over 25 fruits and veggie extracts, L-theanine, and GABA. This blend quickly eliminates the impulse to hit snooze and fills your morning with energy (without the crash).
3) Increased Motivation
The powerful combination of patented nootropics, Ashwagandha, Theobromine, and CoffeeBerry gives you the ability to move through your morning with smiles and motivation.
Here's Where
The Magic Happens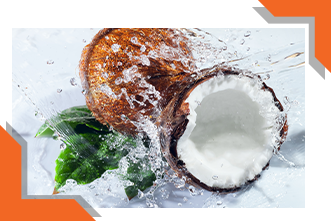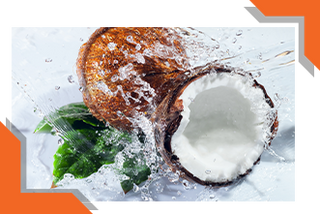 ELECTROLYTES
Bringing supercharged hydration when your body needs it the most, and also helping optimize nerve function for improved focus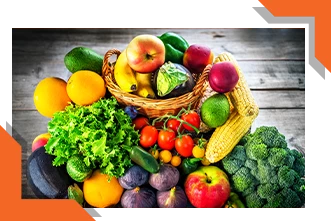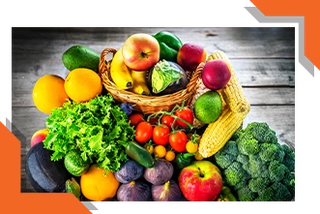 ANTIOXIDANT BLEND
Powerhouse blend of ingredients shown to promote mental sharpness and minimize brain fog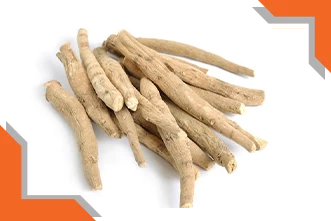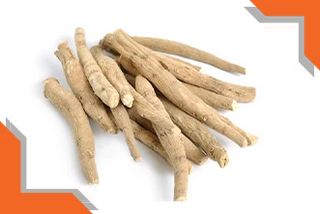 KSM66 ASHWAGANDHA
The most potent form of Ashwagandha available - shown to combat that annoying morning brain fog while promoting calmness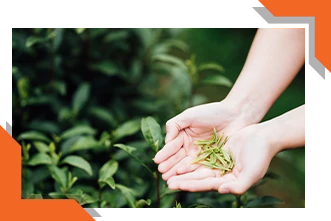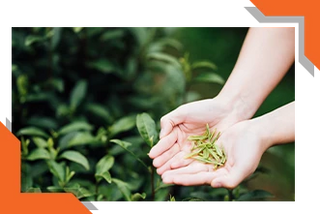 L-THEANINE
Amino Acid found in tea leaves that promotes smooth energy and intense focus, all day long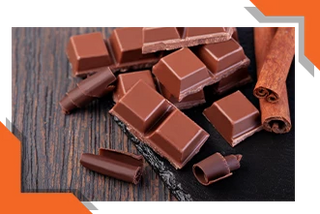 THEOBROMINE
Alkaloid found in chocolate! Giving a longer-lasting energy boost than caffeine and a fuzzy feel-good feeling without any sugar or caffeine crash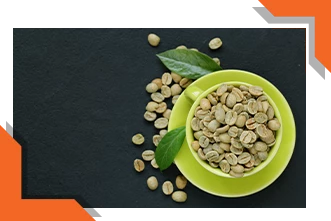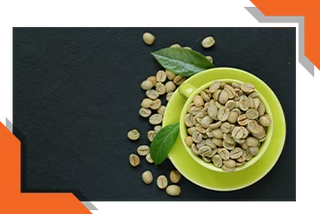 PURCAF & INFINERGY
Non-GMO, sustainably-grown and ethically-farmed form of caffeine extracted from green coffee beans gives you a quick mental jumpstart that lasts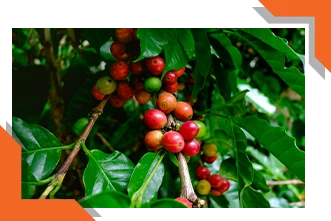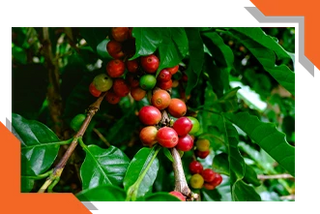 COFFEEBERRY
This patented coffee-berry provides 307% better focus and enhanced mood than coffee alone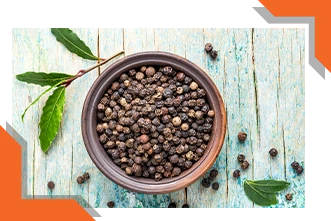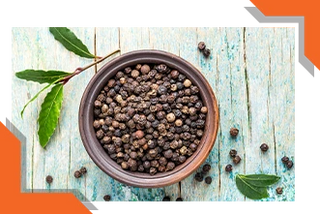 BIOPERINE
Antioxidant-dense superfood shown to improve memory and make all ingredients more bioavailable (boosting EarlyBird's effects)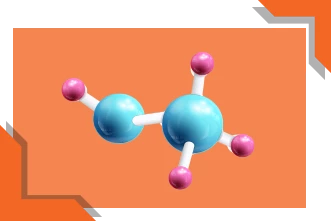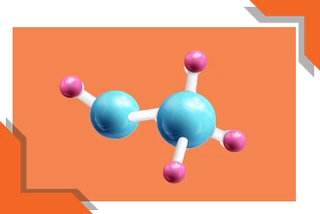 L-TYROSINE
Shown to improve mental performance, increase production of feel-good hormones, enhance alertness and memory
Our Story As A
Comic
(Because that's more fun)
Swipe through!