Article Content
Non-Carbonated Coffee Alternatives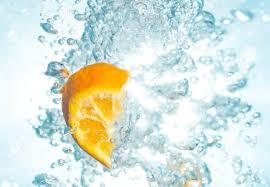 When it comes to kickstarting the morning, most of us rely on coffee to wake us up so we can get sh*t done. Coffee has always been one of the most popular caffeinated beverages to take with breakfast due to its flavor and stimulating effects. 
That being said, many people have been starting to swap out their morning coffee for healthier alternatives. When it comes to choosing your coffee alternative, what qualities should you look for in your stimulating beverage?
Are non-carbonated energy drinks better for your health?
In this article, we're going to go over the best non-carbonated coffee alternatives and the health benefits of swapping out coffee for a healthier stimulating beverage. 
After reading this article, coffee dependency will be a thing of the past! Let's get started.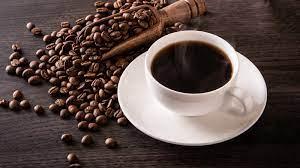 Coffee is a brewed beverage made from roasted coffee beans. Its origin can be traced back to a genus of plants called Coffea. 
That being said, coffee is so much more than a plant or a bean. It's also a delicious and energizing beverage! 
Bitter and dark, coffee is a morning beverage made with hot water and coffee beans. Even though it is a naturally bitter drink, everyone takes their coffee differently. Some enjoy their morning joe with cream and sugar, and some take it black. 
But how do the seeds from coffee plants become ground coffee beans, ready for brewing? It all starts with a coffee tree. 
Coffee trees are plants covered in green, waxy leaves. Coffee cherries (seeds) grow along the branches and take about a year to mature before they are ready for harvesting. Once harvested, the coffee bean is harvested from the coffee cherry, roasted, and ground. 
Once this process is completed, the ground coffee beans are ready for brewing! 
Did you know there are about 25 to 100 different species of coffee plants? That's why there are so many different brews to choose from. But where was coffee first discovered, and how did the beverage become such a global cultural phenomenon?
I'm glad you asked. Keep reading to learn about the history of coffee and its effects.
Side Effects Of Drinking Coffee Daily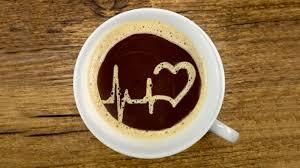 Even though coffee is an extremely popular drink, it can still have some negative side effects, especially when consumed on a day-to-day basis. Because of these side effects, pop culture is making the switch from coffee to energy drink alternatives. 
Let's go over the side effects of drinking coffee daily, so you can decide if it's worth it to consider looking into some coffee alternatives.
When it comes to drinking coffee every day, side effects include:
Insomnia
Nervousness
Restlessness
Upset stomach
Nausea 
Vomiting
Increased heart rate
Increased breathing rate
Dependency 
It is generally recommended to avoid consuming more than 4 cups of coffee per day. If you are consuming more than 4 cups of coffee per day, you may be increasing your risk for heart disease and other health issues.
That being said, the side effects of being a daily coffee drinker entirely depend on caffeine tolerance. Caffeine tolerance is determined by gender, age, height, weight, and other factors. 
Still, the general side effects of over-caffeinating can last for several hours after consumption.
According to Healthline, caffeine's effect on our bodies peaks within 30-60 minutes of consumption, which is when you're most likely to feel jittery. 
In addition, you can't expedite the process either by drinking water or exercising. The only way to lower your body's caffeine levels is to let your body metabolize the caffeine naturally.
Caffeine has a half-life of around 5 hours in your body, meaning after 5 hours the level of caffeine will be half of what it was when you drank it. So if you have 200mg of caffeine, five hours later there'll be 100mg left in your system. 
Now that we know a little more about the short-term effects of daily coffee consumption, how do we choose an alternative that is right for us? I'm glad you asked. Keep reading to find out.
Why Choose A Coffee Alternative?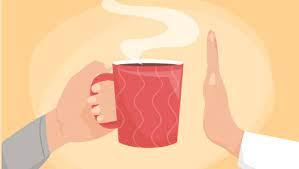 Recent studies have shown that quitting coffee can help you lower anxiety!
In addition, quitting coffee can help lower cortisol levels in the body.
Cortisol is a steroid hormone that tells your body to store belly fat. In other words, quitting coffee can help you lose weight! In addition, it can lower your blood pressure by several points. 
And it doesn't stop there. Additional health benefits of quitting coffee include:
Lowered blood pressure
Reduced anxiety
Improved mood
Improved sleep quality
Improved cortisol level regulation
Improved vitamin absorption
Improved mineral absorption
Improved blood pressure
 Improved heart rate
No dependency
As you can see, quitting coffee can benefit our health in many ways. But what should we drink instead?
And if you are thinking of making the switch from coffee to energy drinks, what factors should guide your decision? 
If you are someone who is looking for a non-carbonated, sugar-free, all-natural coffee alternative to keep yourself energized all day, you've come to the right place. Let's discuss non-carbonated energy drinks below.
Are There Non-Carbonated Energy Drinks?

Yes, but mainstream energy drinks like Monster, Red Bull, Rock Star, etc. are almost always carbonated and found in a can.
Some energy drinks like 5-hour energy aren't carbonated, although it's more of an energy shot than a drink.
If you want a non-carbonated energy drink, you're probably better off drinking tea, coffee, or EarlyBird (more on that in a bit). 
Most of the popular energy drinks are loaded with sugar and a bunch of other chemicals that you can't pronounce, which is why they're generally unhealthy and shouldn't be consumed in excess. 
Conversely, an energy drink mix like EarlyBird is combined with water and mixed together, without any carbonation.
To discover the best non-carbonated coffee alternatives available, keep reading below!
Is Carbonation Bad For You?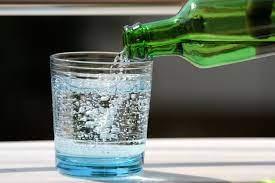 In short, the answer is no - carbonation itself is not bad for you.
You've probably heard carbonated soft drinks are bad for your health in a variety of ways - they hurt your bone's calcium levels, erode your teeth, and can make you gain weight, among others. 
While soft drinks like Coke and Monster are bad for you, carbonation is not the problem. 
According to Saima Lodhi, MD, carbonation in and of itself is not bad for you.
However, soda and other sugary drinks (like energy drinks) have definitely been associated with negative health effects, mainly due to their high fructose corn syrup (sugar), phosphoric acid, etc. 
Sodas like Coca-Cola are highly acidic - once my grandfather and I were in a parking lot and our car wouldn't start.
After popping the hood, there was a ton of gunk on the battery that seemed to be jamming things up. I remember him walking to a gas station and buying a can of Coke. 
As a kid, I had no idea what a can of coke was going to do for us, but my grandpa had other plans. He popped the tab and poured the whole can of coke on the battery. 
At this point, I'm thinking "now we're stranded on the side of the road AND I can't even have the can of soda?" 
It turns out that the acid in Coke neutralizes the corrosion on the battery.
You can only imagine what it does to your stomach… 
Now, Red Bull and Coca-Cola are different drinks, but most energy drinks aren't much better than soft drinks. 
However, it's not due to the carbonation itself, but rather the acid and sugar. 
That's why when it comes to choosing the coffee alternative that works best for you, it's crucial to take its ingredients into account.
It goes without saying that the healthiest energy drinks will be non-carbonated, made with all-natural ingredients, and will contain no sugar. Does an energy drink like that exist?

Yes! And its name is EarlyBird...let's discuss it below.
Best Non-Carbonated Coffee Alternatives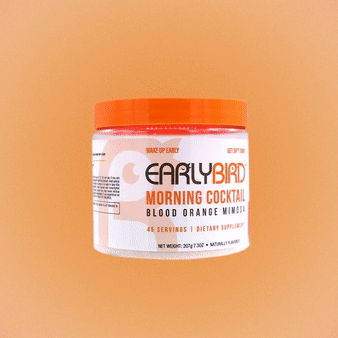 As previously mentioned, there are plenty of all-natural, non-carbonated, stimulating beverages out there that can help you stay energized throughout the whole day without negatively impacting your health.
Not to mention, some coffee alternatives like EarlyBird can help you stay energized while actually improving your overall health! 
When it comes to morning beverages that are non-carbonated, some of the best beverages on the market include:
Pomegranate Juice
Beet Juice
Tea Juice
Green Tea
Matcha Tea
Golden Milk
Lemon Water
Chai Tea
Apple Cider Vinegar
All you have to do is find the morning beverage you like the best. 
My personal favorite morning beverage for energy is EarlyBird, an all-natural energy drink for go-getters. Keep reading to find out why EarlyBird is the number one coffee alternative for energy available on the market.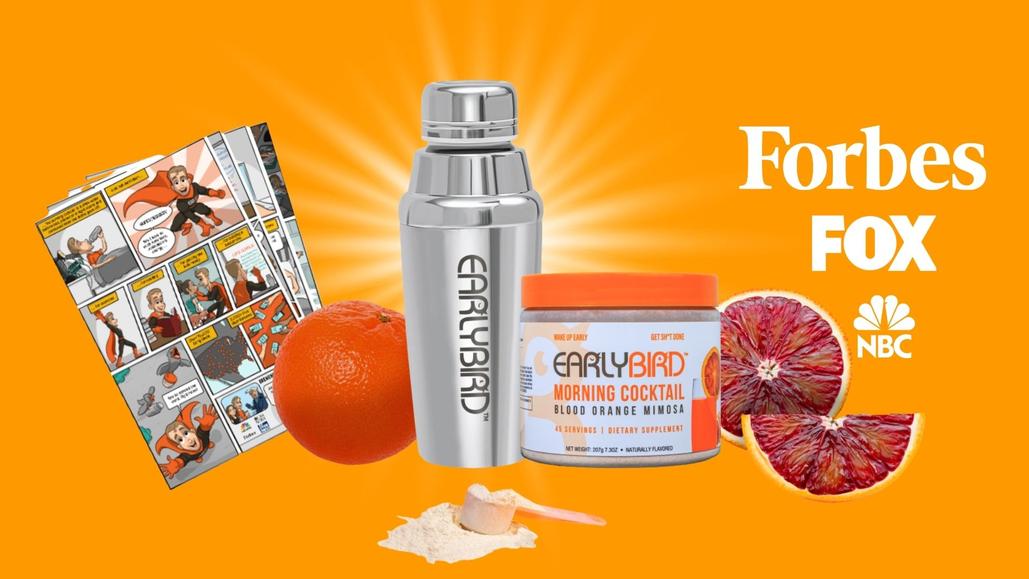 EarlyBird is an all-natural, non-carbonated morning cocktail made especially for people like you who want to kickstart their mornings. Not only does EarlyBird help you start your day, but it's filled with hydrating electrolytes. 
EarlyBird contains a unique blend of antioxidants, L-Theanine, and L-Tyrosine. Not only does this all-natural blend help wake you up in the morning, but it keeps you feeling awake and alert all day without crashing. 
In addition, EarlyBird contains zero grams of sugar, zero carbs, and zero calories. It's almost too good to be true!
Drinking EarlyBird is my personal favorite coffee alternative for boosting my energy and getting sh*t done!
But what is the difference between EarlyBird, coffee, and some of the other all-natural coffee alternatives such as tea? 
I'm glad you asked. Let's discuss this below.
In this article, we learned about the side effects of being a daily coffee drinker. We also discussed the health benefits of quitting daily coffee consumption and went over the best non-carbonated coffee alternatives on the market.
Don't forget to check out EarlyBird, the best morning beverage and coffee alternative for maximizing productivity and getting sh*t done!